Angles Way
Along the Norfolk/Suffolk border between Great Yarmouth and Knettishall Heath, passing by/through Somerleyton, Oulton Broad, Beccles, Bungay, Harleston and Diss. The Angles Way connects with both the Peddars Way and the Icknield at Knettishall Heath.
Great Yarmouth to St Olaves
Monday 31 August 2009 - 9 Miles
ID31082009#27b
Continuing from the last section of the Weavers' Way at the Railway Station, I had a lunch break by Haven bridge, then across, and through a chavvy little housing estate, then back under the A12 Breydon Bridge and another relentless 5 miles down the South side of Breydon Water to Burgh Castle, by this time getting a bit cheesed off in the heat and running out of fluid again. Heading away from the river Waveney inland and through Belton, where I had a gorgeous pint of coke with lots of ice and refilled my water bottles, reinvigorating me for the last section down past Redwings Horse Sactuary to Fritton (and Fritton Lake - another childhood haunt) and along the A143 through St Olaves dodging fast moving motors and eventually crossing the bridge back over the Waveney and along the acess road to Haddiscoe station - game over. In reflection good walking, but as I had only 20 minutes to spare to get the last train connection it was a bit more pressured than I would have liked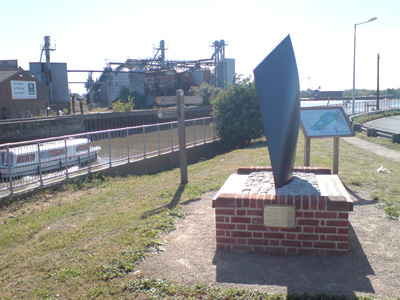 Three Ways Meeting Point - Great Yarmouth. Angle's, Weaver's and Wherryman's Way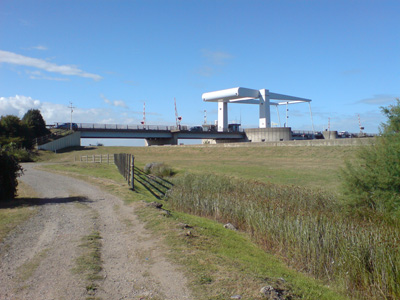 Breydon Bridge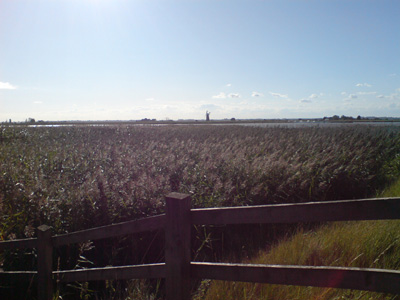 Near Burgh Castle, looking back across Breydon Water to Berney Arms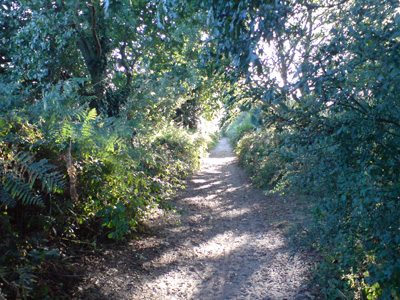 A stupid sandy path, just after Belton (where a much needed pint of ice and coke hit the spot)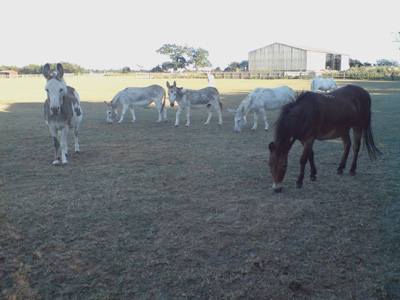 Redwings Horse Sanctuary. Also Donkey's...sweeeyt!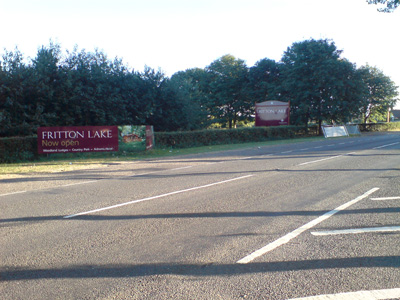 Fritton Lake - always a great place to visit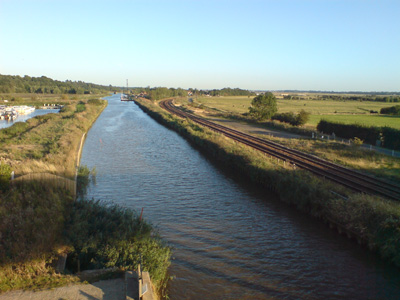 Haddiscoe Station in distance - not actually on the Angles (you peel of at Fritton) but my termination point
Haddiscoe to Oulton Broad South
Sunday 27 December 2009 - 9.5 Miles
ID27122009#35
My first walk in Norfolk (and into Suffolk) over the Xmas Period. Back over the bridge at Haddiscoe, then rejoining the Angles at St Olaves. Mainly road walking down past Somerleyton Station, then tracks with the railway in the near distance for a while at Blundeston and Oulton Marsh. Eventually reaching the edge of Oulton Broad, through housing to Near Oulton Broad North Station, and across the bridge separating Oulton Broad from Lake Lothing, down to Oulton Broad South station. A lovely crisp winters day and a most enjoyable walk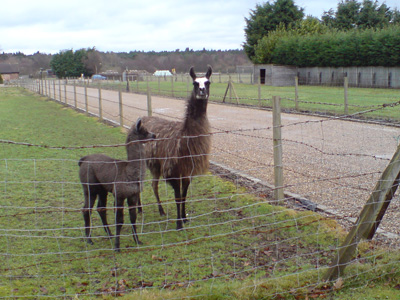 So sweet - Llamas at St Olaves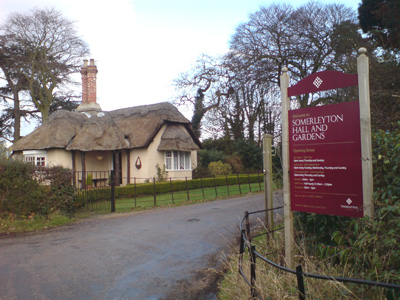 Entrance to what it sez above. Somerleyton is a very pretty village with lots of beamed houses and with a shop, pub and even a little railway station, is very well served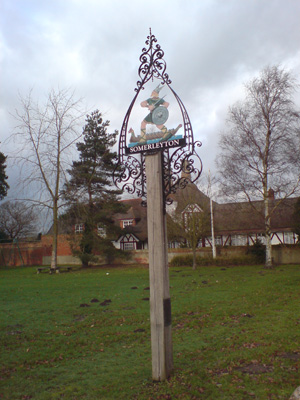 Looks like a viking geezer on the village sign. Somerleyton was home to Christopher Cockerell of Hovercraft fame, and a brickworks that provided for Liverpool Street station amongst others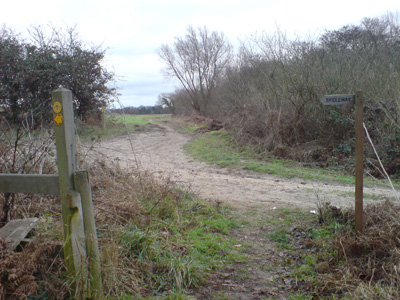 Path edging Blundeston Marsh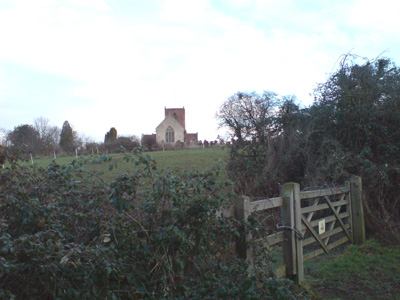 Church near Oulton Marsh
The lock seperating Oulton Broad from Lake Lothing (Lowestoft). The Wherry Hotel is very close by. A very welcome coffee was purchased in a bar to the left of this photo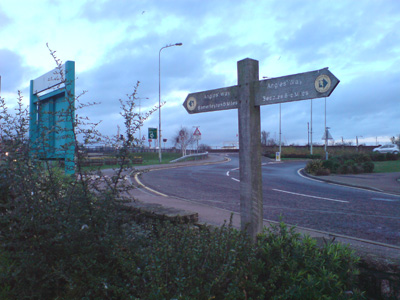 Somerleyton 5, Beccles 8.5
Oulton Broad South to Bungay
Monday 12 April 2010 - 16 Miles
ID12042010#11
Straight after a week in Scotland, I then had a week in East Angular (sic) and so got Jiggy - This was the first walk utilising my new Memory Map GPS - I had a unit previously, but only very basic, whereas this one should (theoretically) avoid me every being in those 'where the blinkin heck am I?' situations again...with OS 25 or 50k mapping - it still takes a bit of programmming though.
From Oulton Broad rejoining the River Waveney, which is then followed to Beccles. The Bungay road is followed out of town, where you first head across westwards, recrossing the road at Shipmeadow, then taking a swing southwards, before joining delightful minor roads at Shipmeadow Common, heading firstly west, then North West to eventually recross the Bungay road and head in an arc through Wainford, where I peeled off route to catch a bus from the centre of Bungay Back to Beccles, then a convoluted train journey to Trimley. A glorious sunny day and another wonderful walking memory.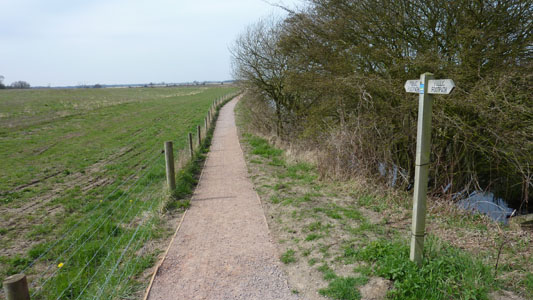 Near Oulton Broad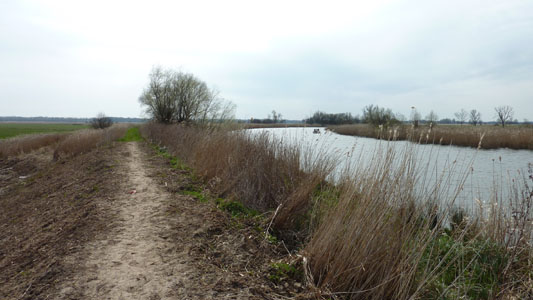 Joining the Waveney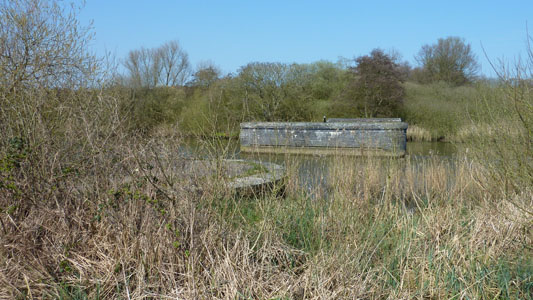 Another dead railway - Beccles marshes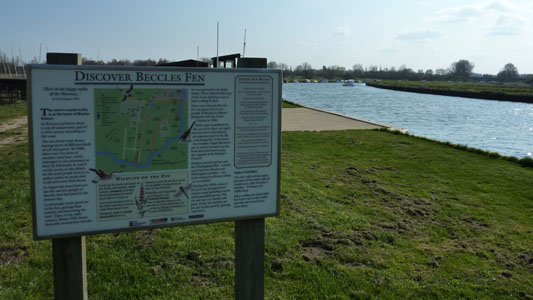 Near Beccles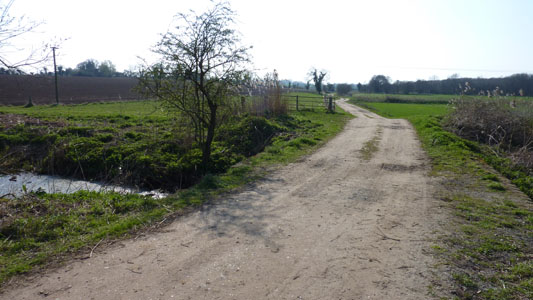 After passing through Beccles, you leave the river Waveney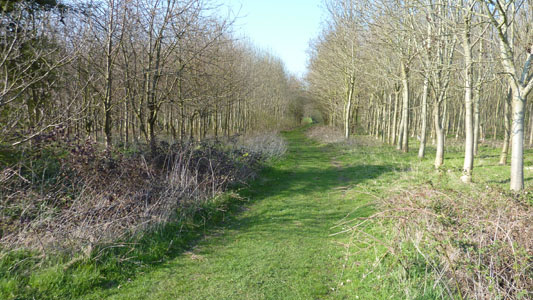 Had my scoff sitting on a stile near here...as you do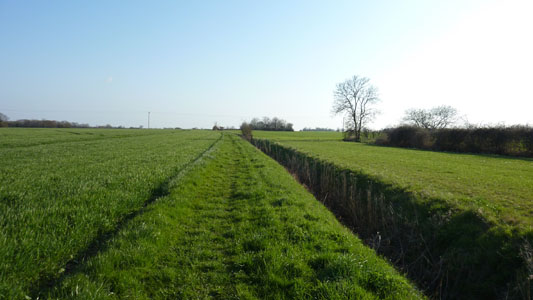 My new GPS was invaluable for these open fields - near Shipmeadow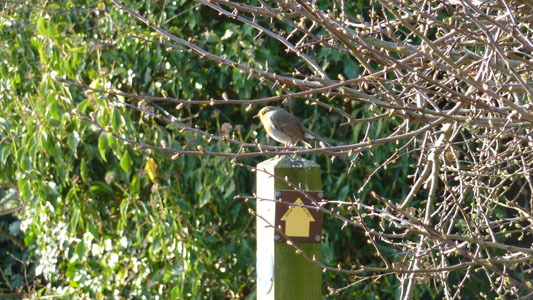 Robin basking in sunshine atop a waymarker for the Bigod Way (A new one on me) - Near Wainford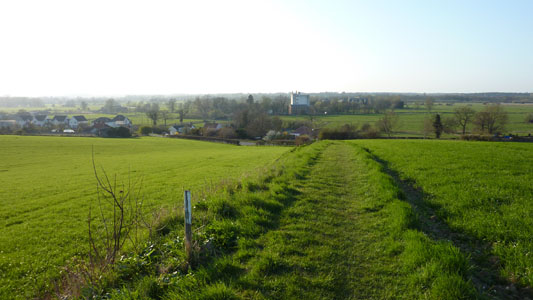 Lovely vista heading down to Wainford Mill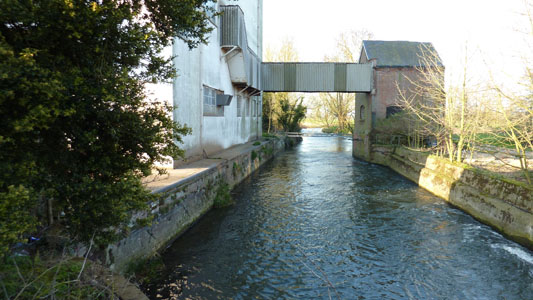 Wainford Mill. This is where you recross the Waveney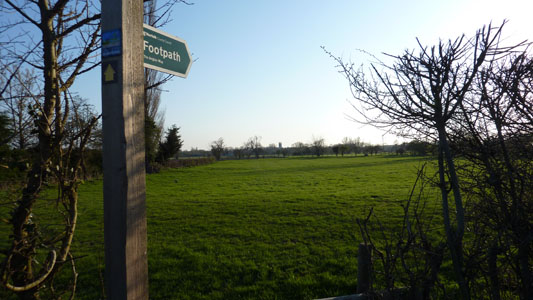 Bungay church in distance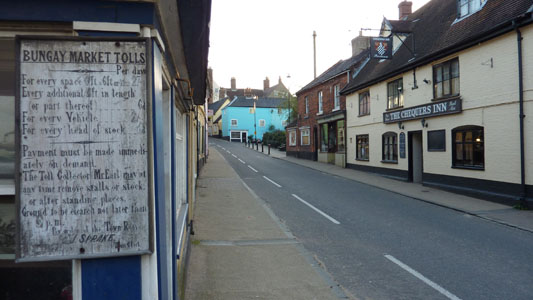 Not on the Angles, as the path takes a long loop round the town, but my end point.
Bungay to Harleston
Saturday 7 August 2010 - 14 Miles
ID07082010#19
I always like to get a Norfolk walk in when at me Mum's - although this one does have a habit of straddling the Suffolk border. Anyway, I caught a train to Diss, waited 45 minutes for a bus to Bungay, then headed out of town to rejoin the last section from Wainford. The first couple of miles describe a circuit following near the Waveney, North and then West / South to Earsham. Tracks and minor lanes south to Shadowbarn Farm, then doglegging generally Westwards on a mix of terrain with some small hills crossing several minor roads. Passing a quarry and a large lake, you come to the road near Homersfield. Through the village passing the church and another delightful stretch shadowing the River Waveney to Mendham with a bit more road walking. After crossing the river on an attractive bridge, you cross a field then have a relative climb up to reach the A143 bypass road. Crossing this is only a short walk down to the centre of Harleston where I then caught a bus back to Diss for train to Trimley - just in time as the heavens opened! A good walk, but my longest for some time so feeling unreasonably tired.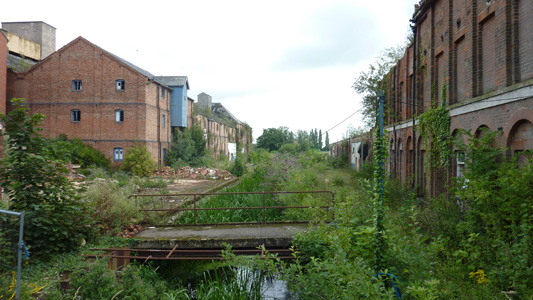 Rejoining the Angles Way at Bungay. This abandoned Mill languishes on the edge of town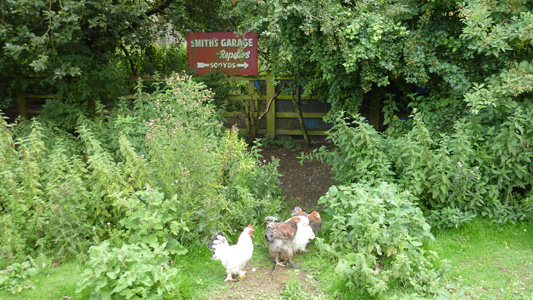 Free Range Chooks - Right on the edge of the A143, I hope they don't try and reach the other side!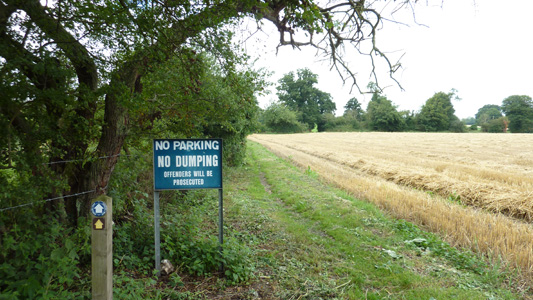 Just across the A143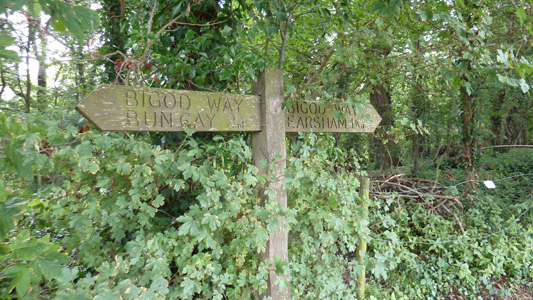 Still following the Bigod Way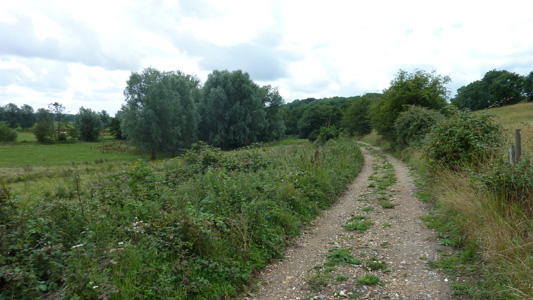 Following the loop North of Bungay towards Earsham (Outney Common). This is where I noticed two other walkers who I met again at Homersfield doing the same section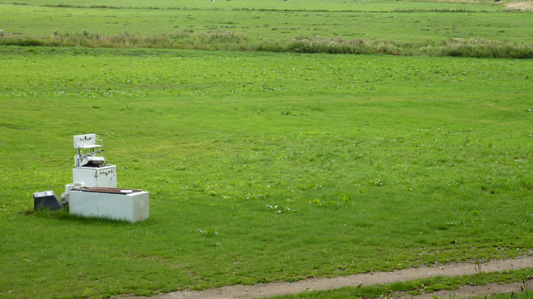 Just dump your shite why don't you...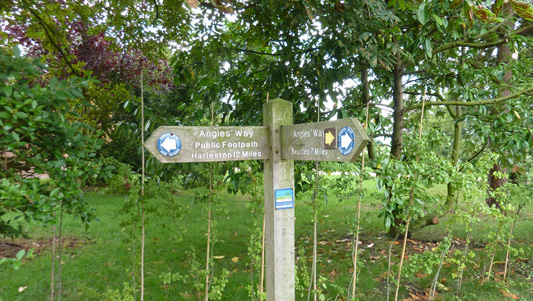 Mileages a bit 'monkey' Harleston certainly no more than 10 miles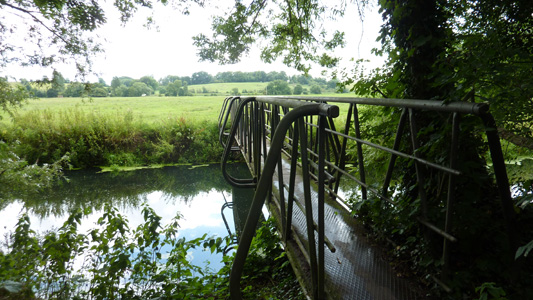 This is just after Earsham, where you cross three bodies of water in quick sucession. Looking towards the B1062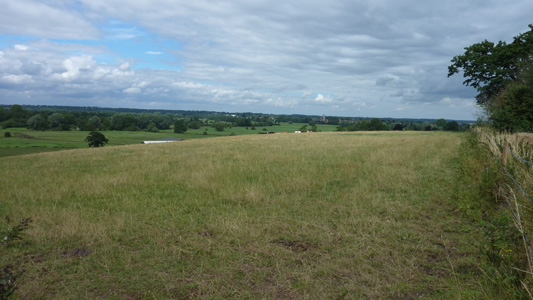 After a quick climb, a vista back over Earsham and Bungay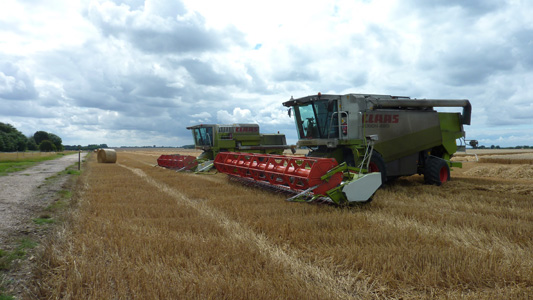 'And I'll Give You The Key...' - Uplandhall Farm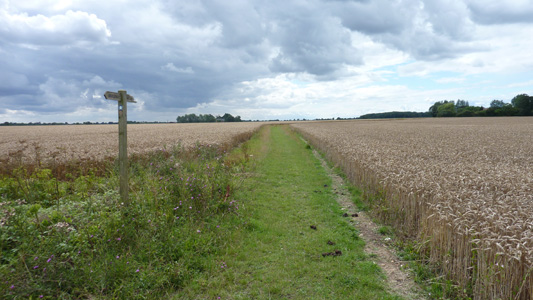 Big dramatic sky and wheat fields - just a great walk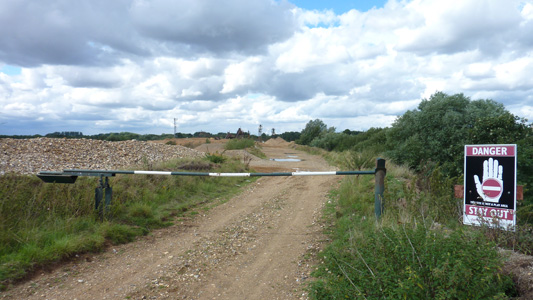 Quarry near Homersfield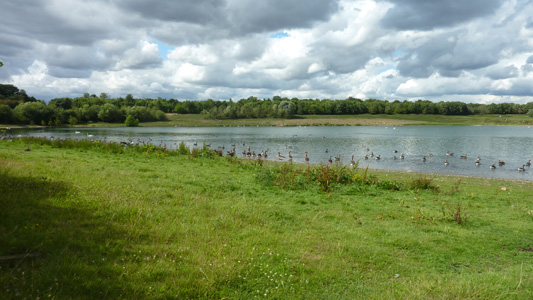 Adjacent lake is a Mecca for Canada Geese and other winged critters. I felt very outnumbered, and the desolate honking just felt very alien at this time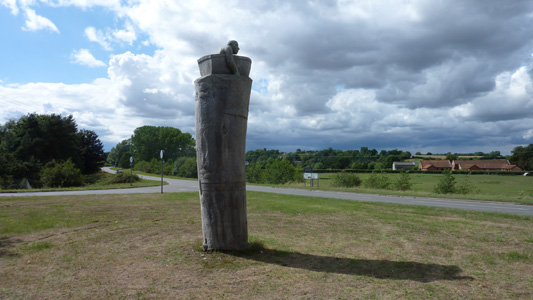 This bonkers statue greets you at Homersfield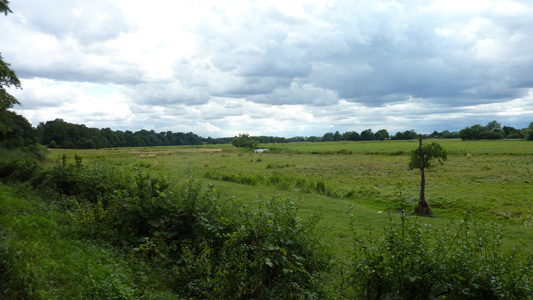 Quite lovely following paths to Mendham with the Waveney adjacent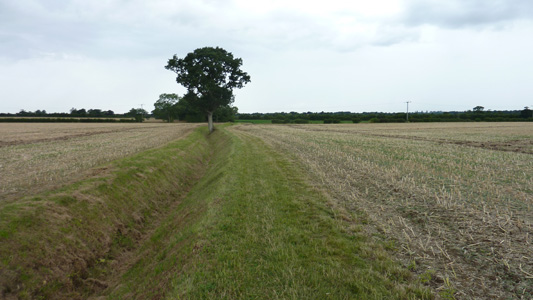 Nearing Harleston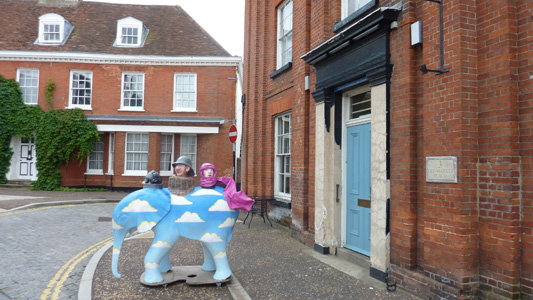 More wackiness, in Harleston
Harleston to Diss
Friday 2 September - 14 Miles
ID02092011#10
Maybe penultimate section. A hot late summer's day, great walking but lack of shade made for a bit of aggro....anyway, from Harleston south, crossing the A143, then turning south west, following the river Waveney through Brockdish. I had a pub break here for a pint of OJ and Lemonade and chips to get in the shade and recuperate. Then meandering between the road and river, to pass by the link path from the Mid Suffolk Footpath at Hoxne, before heading back across the A143, and after a couple of miles, the A140. The path meanders before finally crossing the main Norwich - London railway line, then walking towards the centre of DIss, where I managed to negotiate through the housing and industrial estates to the station.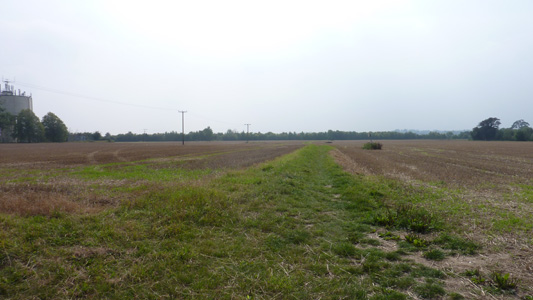 Leaving Harleston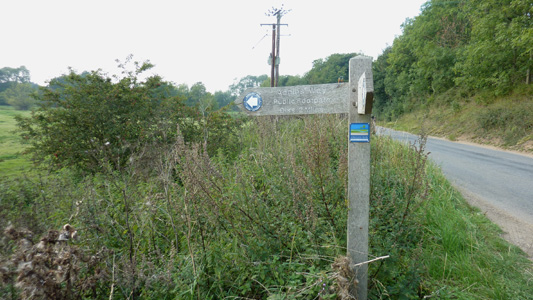 Indistinct image - Fingerpost reads 'Angles Way - DIss 12 Miles'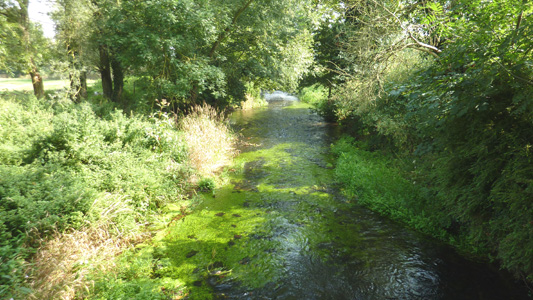 Crossing the Waveney near Weybread House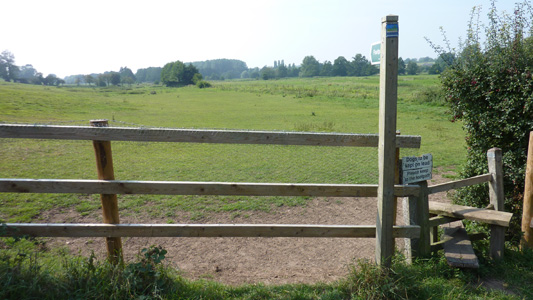 Path is followed near the Waveney towards Brockdish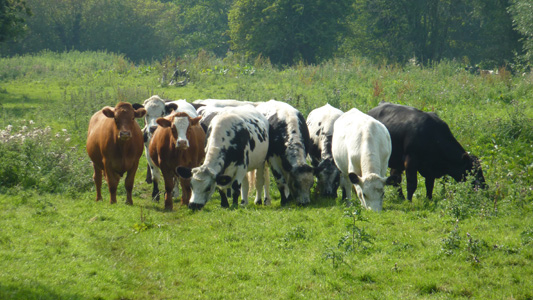 These cows did not take kindly to me walking amongst them - I gave them a wide berth after the recent cases of people getting squashed by animals protecting their young - although this normally seems to involve dogs worrying them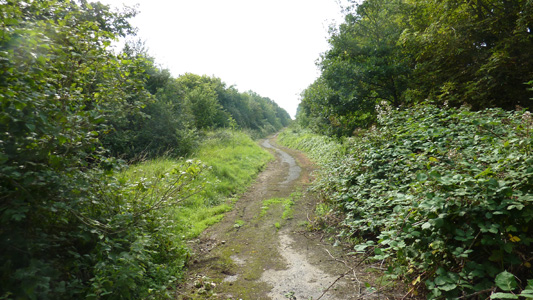 An old road next to the A143 past Brockdish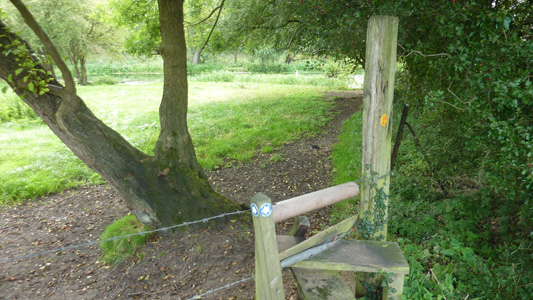 Junction with the Mid Suffolk Path, running from edge of Stowmarket to just North of Hoxne. Waveney in background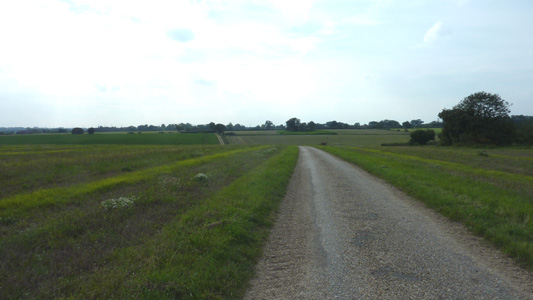 Metalled farm tracks after the A143, heading towards the A140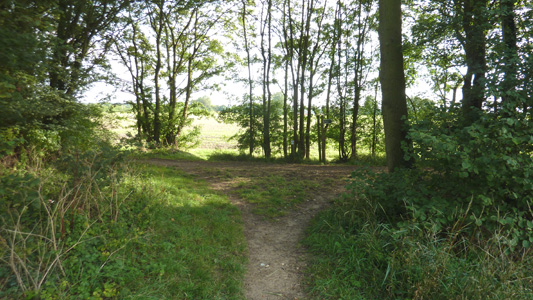 A lovely shaded spot for a can of coke and quick rest after Scole and the A140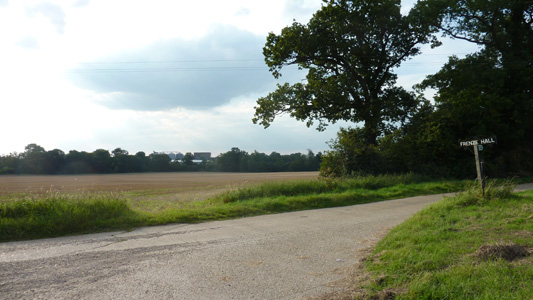 Frenze Hall track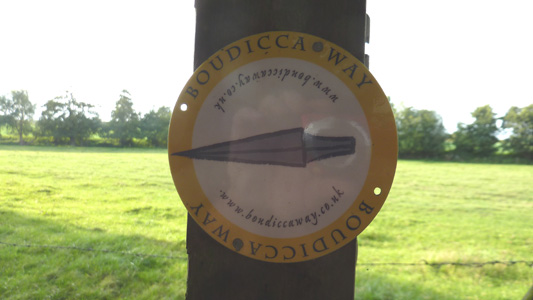 The Boudicca's Way, joined on the edge of Diss - A walk from Norwich to Diss. I like the relection of my camera in this shot - purely accidental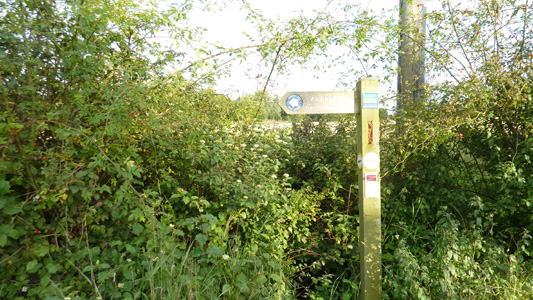 The companion fingerpost on Sandy Lane, Diss, pointing out 12 Miles back to Harleston. From here I walked to the station
Diss to Hopton
Friday 30 December 2011 - 10.5 Miles
ID30122011#25
A couple of days in East 'Angular' and I nearly finished the Angles - only another 4 miles to Knettishall Heath, but as transport there is non existant the logical method was to end at Hopton where transport exists and then walk onto Thetford in the spring (20 miles). From Diss station, I walked into the town Centre, and chilled by the mere while I got ready to push on, with a supply of Greggs finest and a Latte - I cannot ever remember hanging out in Diss before and found it quite a pleasant busy little market town. Anyway, westwards, onto Fair Green, then soon skirting Roydon Fen, off road to Doit Bridge, minor roads south to Wortham Ling, Southwest down to Hall Farm, then some field work and crossing minor roads to reach Dashes Farm, then shortly off road again to reach Redgrave and Lopham Fen, a lovely section eventually bringing you to near the source of the River Waveney and the Little Ouse on the Suffolk/Norfolk Border. More minor roads before passing the back of a poultry farm and going by Hinderclay and Thelnetham Fen (bootiful!) passing south of the attractive Windmill, then farm tracks and fields westwards to reach Hopton. On this occasion, my bestest matey scooped up my carcass in the trusty old Ford Focus just as it started raining, and we headed back to Trimley for a well deserved meal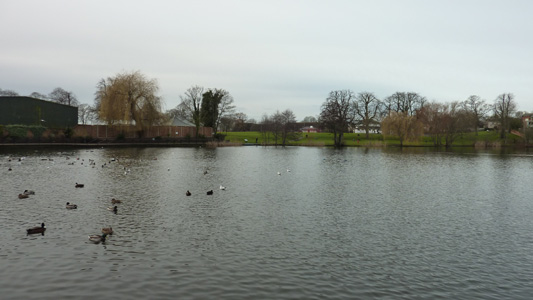 The Mere at Diss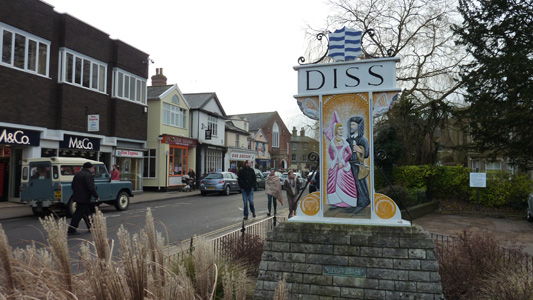 Diss and that...Greggs out of shot to the left...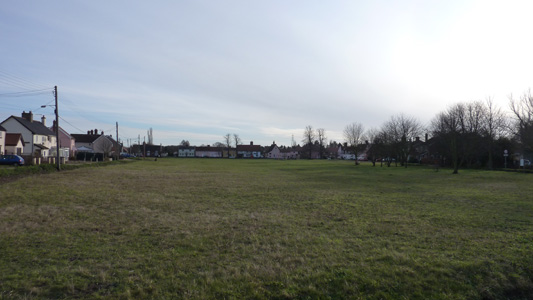 Fair Green - presumably Fairs were held here in olden days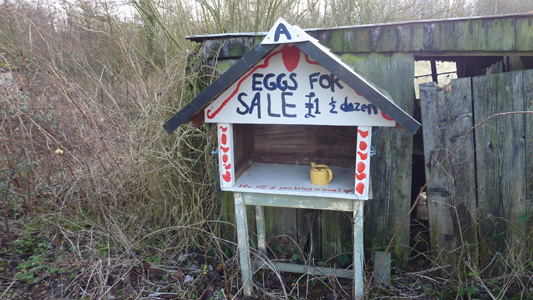 Always a civilised sign - a place were you can trust peoples honesty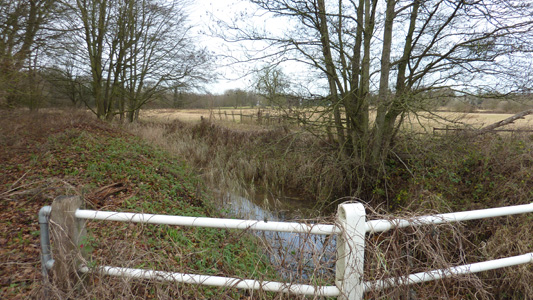 The Waveney at Doit Bridge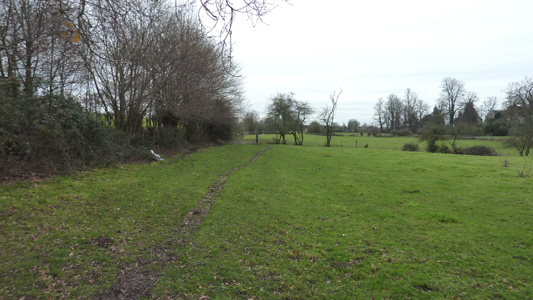 Easy walking - approaching Hall Farm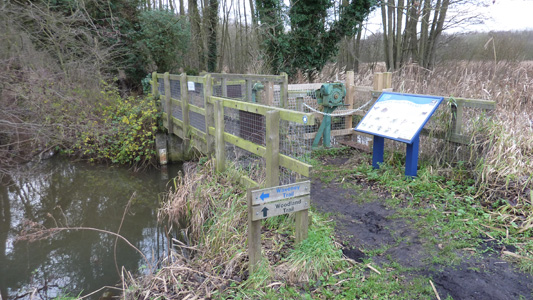 Redgrave and Lopham Fen - Lovely little trails to follow here
The source of the Waveney - slightly 'off piste' by 1/4 mile, but worth a detour. The Little Ouse source is on the other side of the road (B1113) right on the border with Norfolk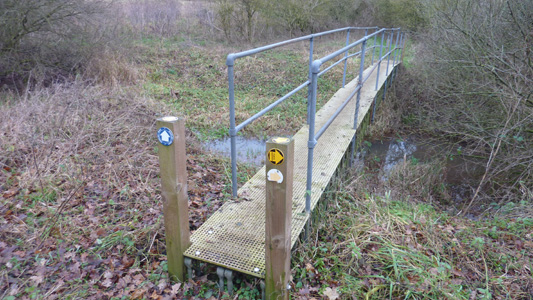 Crossing the infant Little Ouse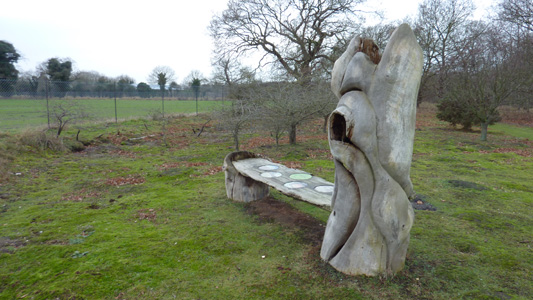 A bench at Hinderclay Fen with a scuplture of - dunno, Duck, Goose, Swan or summfink - anyway, a nice touch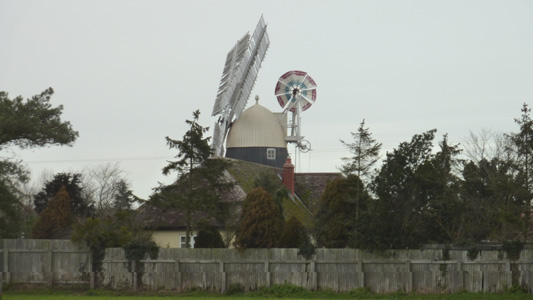 Thelnetham Windmill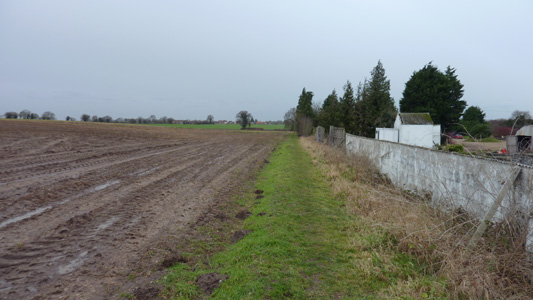 Hopton in far distance - Spring Farm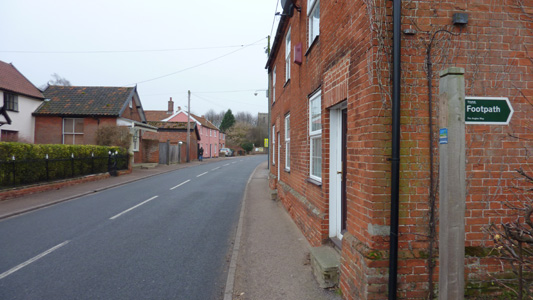 Hopton, Suffolk - NOT Hopton on sea! Anyway, Walked on to the church where my chariot awaited...next walk will take me right, at this fingerpost and onto Thetford, via Knettishall Heath