Midhurst W. Sussex to Heathfield, E. Sussex - 96 Km / 60 Miles, devised by the Sussex Area Ramblers Association.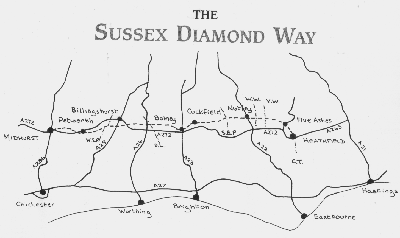 Lindfield to Heathfield
Tuesday 20 May 2008 - 21 Miles
ID20052008#17
Started walk. A late start, from Lindfield at 1300 after walking from Haywards Heath Railway Station. I have been very apprehensive of this route, as for some reason it is not on OS mapping and is also not waymarked, although appears on East and West Sussex County Websites. Some people think that it adds to the 'challenge' but it just makes for stressful 'which way now?' and 'I think we have gone the wrong way!' situations...anyhow, with a red hot compass, guide book and two skulls on the case (for once had a walking companion) we cracked it, although didn't finish till 2100, still averaging 2.5 mph. Beautiful and varied countryside, with a good critter count, it is certainly worth doing.
Crossing the Bluebell Raiway. Just missed a train coming through (Heard the whistle).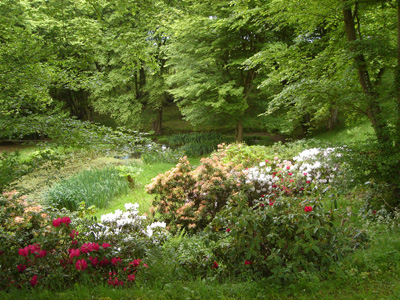 Pretty flowers at Kidborough Farm (then got lost!)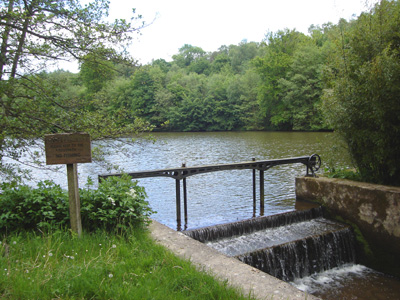 Weir at Sheffield Mill Farm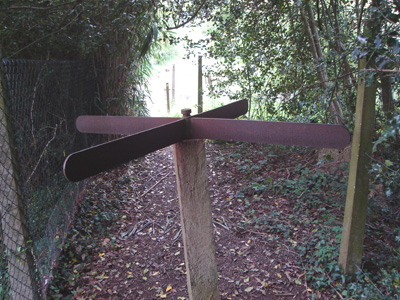 Unusual Turnstile, same location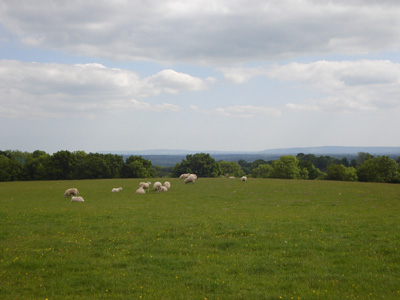 South Downs in distance. Reference point for directions.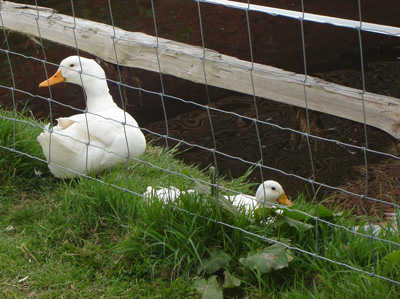 Goslings - so sweet!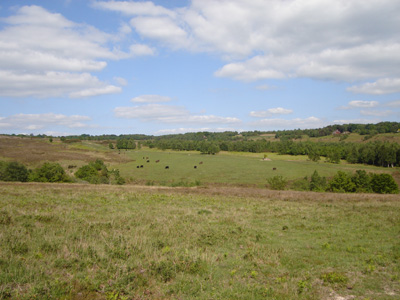 Ashdown Forest near Duddleswell. Very pretty but the muppets in charge apparently consider waymarkers 'unsightly' - so apparently getting lost is less important to them. We only made it by being extremely vigilent and painstaking in our observations - not very relaxing.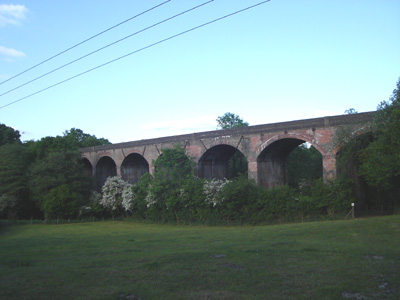 Viaduct on the Uckfield line, near 'Sleeches'
No more pictures for the rest - just busy routemarching!
Midhurst to Billingshurst
Saturday 23 June 2012 - 17 Miles
ID23062012#35
Blimey - it took four years to get back to this one! I now have a 23 Mile gap as I chose to do the most west section this time. After getting the train to Chichester I got the 60 to Midhurst bus station and it is a very convenient place to start walking, as you just head straight towards the remains of Cowdray Castle, then passing by the Polo Club, following a driveway and cutting across fields to cross the A272, then a bastard walk across a golf course where I got lost and ended up walking over the fairway with a lot of overexcited golfers, eventually getting back on track but the cunts should make an effort to make the public footpath easy to follow not just hope that you wont bother, so I was pretty hacked off. When I calmed down I followed field margins to reach a bridleway, which in my fugue was followed the wrong way, to reach a lane, which I then joined and got back on track again, muttering away to myself 'like' a simpleton... in Lodsworth I regrouped and managed to keep on track from then on, with some rather undulating paths, crossing the river Lod and a rerouted section round by Pitshill House, which means that a chunk of the guide book is now gibberish. A nice section down towards Petworth with lovely views, and the fascinating church in pretty Tillington - but a boring road walk along the A272 to pass Pethworth House (National Trust) and a welcome break for lunch in Petworth by the Coop where I availed myself of an ice cold Lucozade. You share some of this section with the Serpents Trail.
Fortified I pushed on, with more undulating shenanigans, walking along Kingspit Lane and joining a bridleway through Flexham Park, followed for .75 mile, but at the road by Crimbourne Farm it all went monkey again, as the route through the Mens was closed due to a fluxed bridge - fortunately this was pointed out on a noticeboard, so I just cut this bit out on a section of lane turning right then left to rejoin the route on the lane leading to Shipbourne Farm, then down to the Wey and Arun Canal, followed along for over a mile then bearing off near Lordings Lock to go up a headland and passing by the left of a large pond, eventually reaching the B2133, followed for a quarter mile, then woodland to reach the A29. Here the path opposite to go through Denham's Farm is actually about ten metres to the north of how it is marked on OS, but after driveways and Rosier Wood you reach a road leading to Billingshurst Station, where I left the path and after another stock up at Tesco Express, got a train back home via Gatwick Airport
Midhurst High Street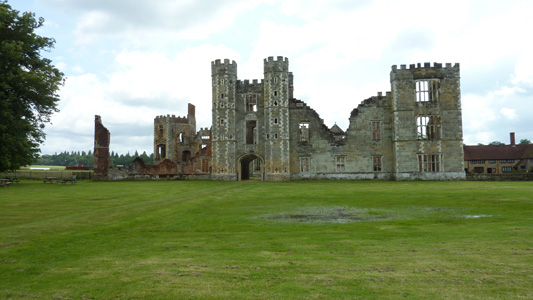 Cowdray Ruins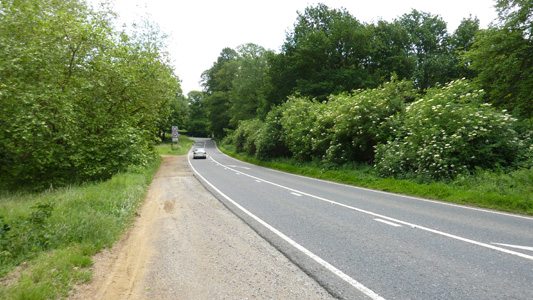 A272 just before that Golf Course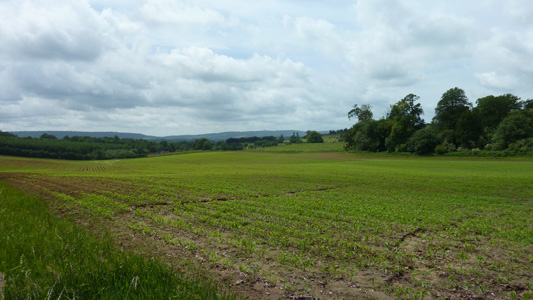 Lovely countryside after that Golf Course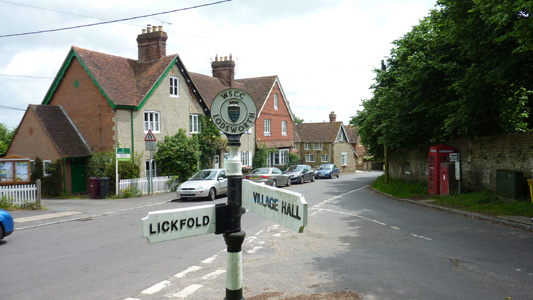 Lodsworth and a mental detox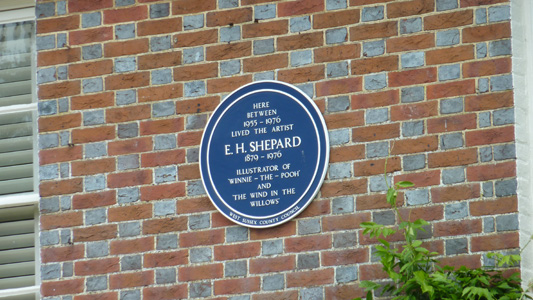 Blue Plaque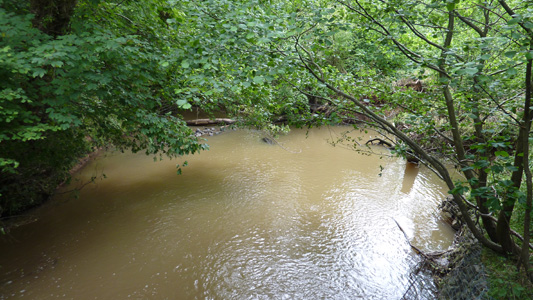 The muddy river Lod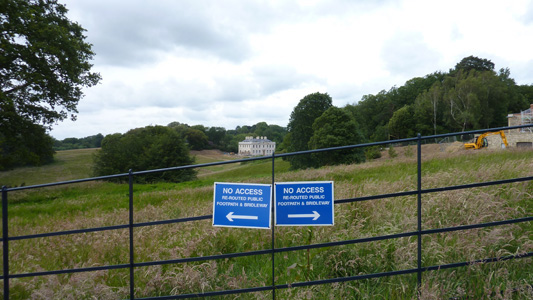 Pitshill House and rerouting shenigans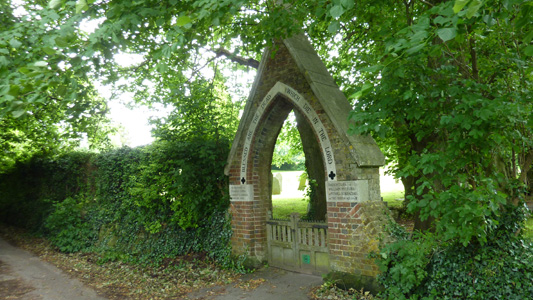 Tillington Cemetery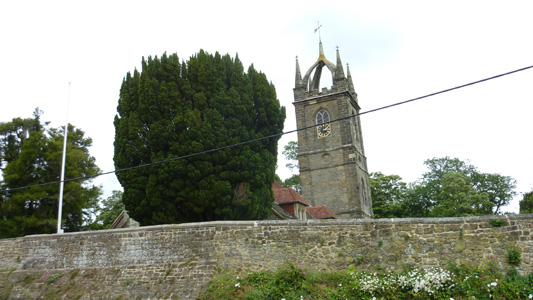 Tillington Church with unusual Scots Crown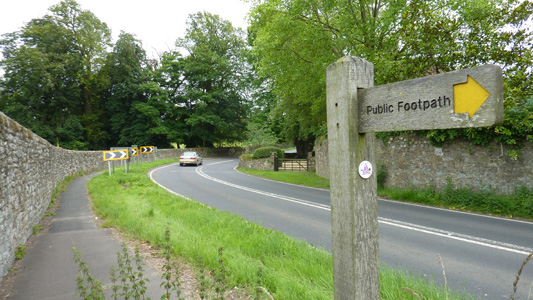 The A272 towards Petworth. Waymark for Serpents Trail on right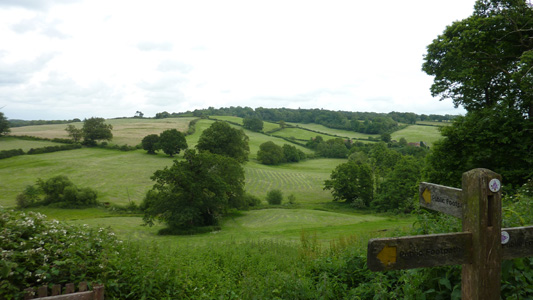 Good old rolling countryside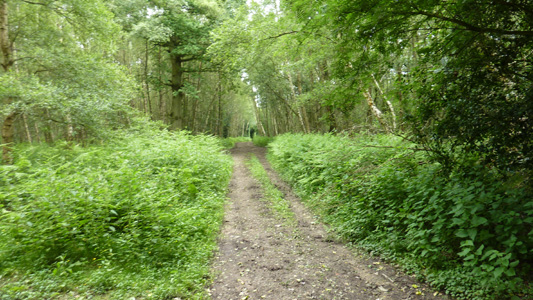 Woodland Walking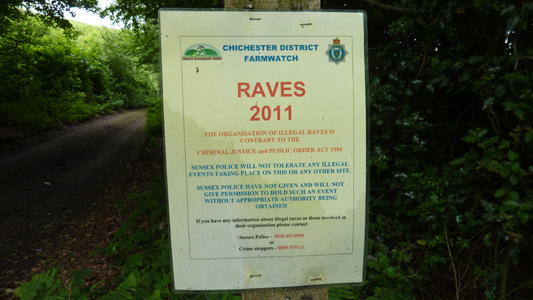 You have been warned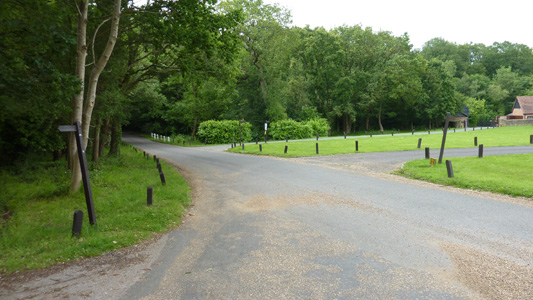 The closed bit starting by Crimbourne Farm - don't know how long for, but I turned right, then left at the end of the lane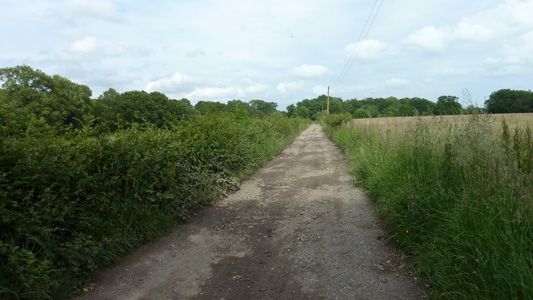 Back on track near Shipbourne Farm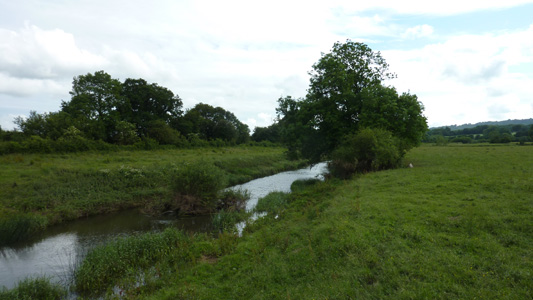 By the Wey and Arun Canal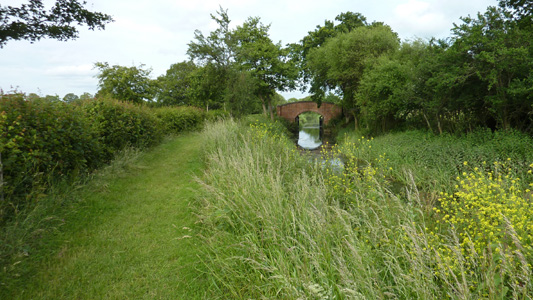 Leaving the Wey and Arun by Flood Gate Bridge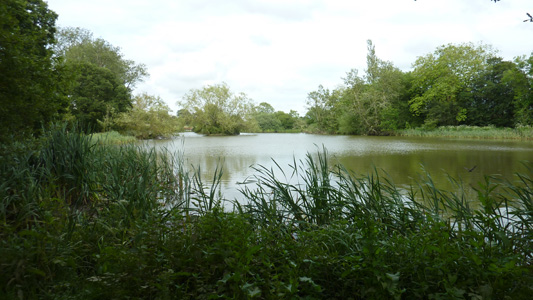 Ponds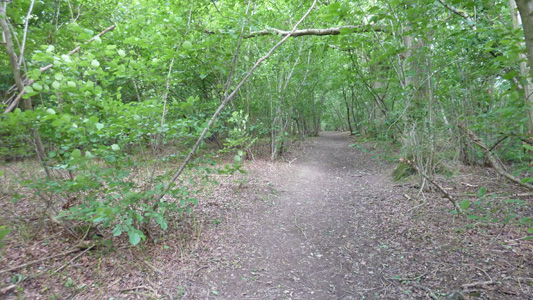 Great Lordings Wood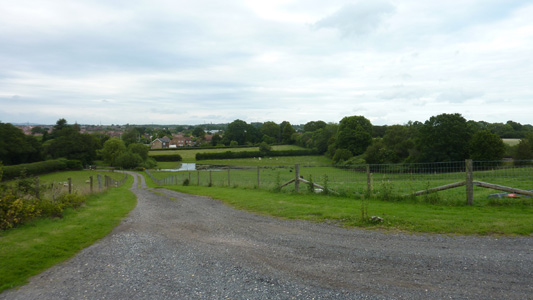 Skirting Billingshurst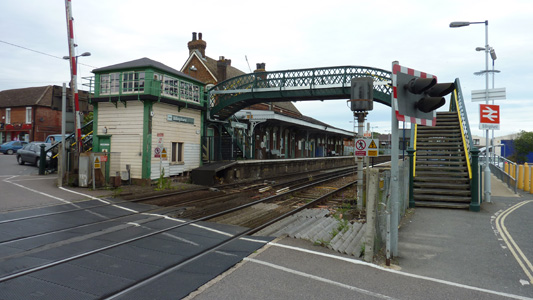 Billingshurst Station - job dun