Huddersfield Narrow Canal Towpath
The Huddersfield Narrow Canal is an inland waterway in northern England. It runs just under 20 miles (32 km) from Lock 1E at the rear of the University of Huddersfield campus, near Aspley Basin at Huddersfield to the junction with the Ashton Canal at Whitelands Basin in Ashton-under-Lyne. It crosses the Pennines by means of 74 locks and the Standedge Tunnel.
Standedge Tunnel to Slaithwaite
Thursday 28 October 2010 - 3 Miles
ID28102010#28
Right...another of my up North cop out walks. My last day supposedly walking the Pennine Way. I had stayed the previous night at the Carriage House, an Inn on the A62 a stout walk out from Marsden. I was supposed to walk the Pennine Way onto Hebden Bridge, but instead headed back into Marsden and followed the Huddersfield Narrow Canal down to the Standedge Visitor Centre - as it was halloween they had decorated the tunnel with skelingtons and pumpkins like. The cafe was groovy and I also had a ride into the tunnel, to an adit leading to one of the old railway tunnels - super spooky and for a mega geek annierak a real treat. As it was still quite early I decided to get some walking in, and walked back the other way (East) to Slaithwaite - the canal being of course quite easy going and surprisingly rural. At Slaithwaite another Cafe stop. I had thought about walking on to Huddersfield, but as it started raining I got the train there instead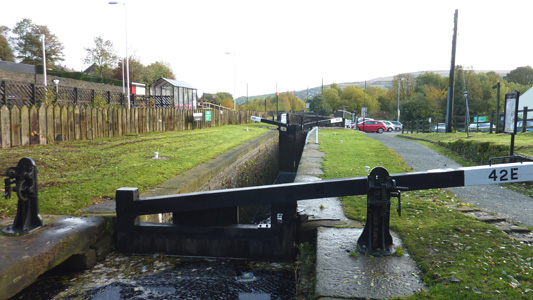 The Canal at Marsden Station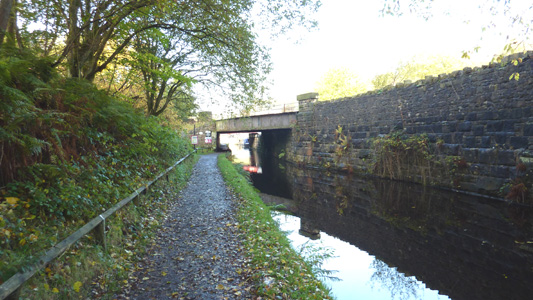 The Railway Crossing over Canal near Standedge Tunnel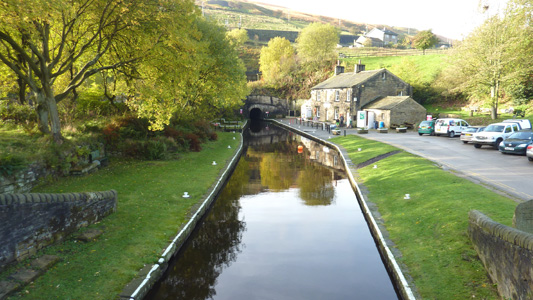 Standedge Tunnel entrance (Their are also 3 railway bores) and Visitor Centre. A real treat. The Tunnel is the longest, deepest and highest canal tunnel in Britain. It is 5,029 metres (16,499 ft) long, 194 metres (636 ft) underground at the deepest point, and 196 metres (643 ft) above sea level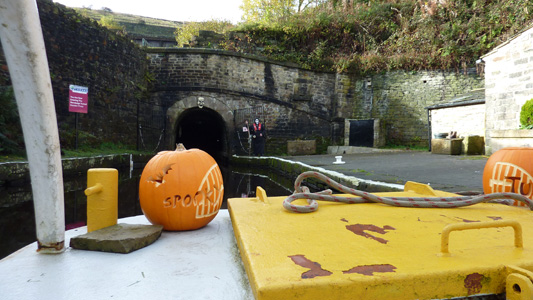 The Halloween Themed Pilot Boat. Very busy with punters as this was autumn school holidays. More for the kiddiwinks really, but I got my dose of geekiness on a very surreal trip to the first adit and back. Too dark to reproduce pictures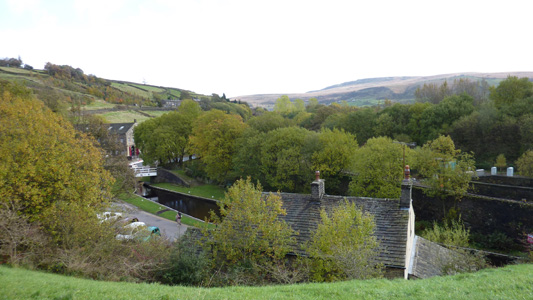 I climbed up near the portal to look back East along the canal and valley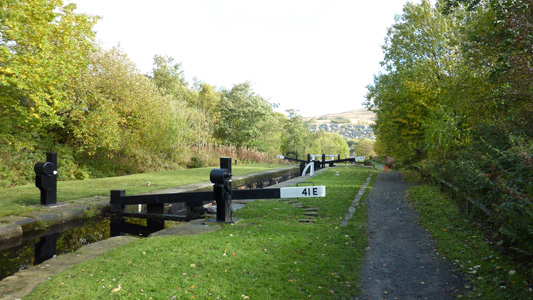 Now walking back Eastwards, locks near Marsden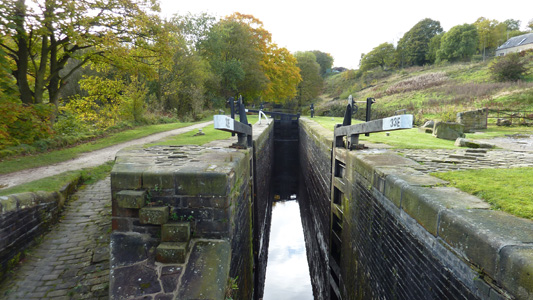 Narrow Canal - definitely an aposite moniker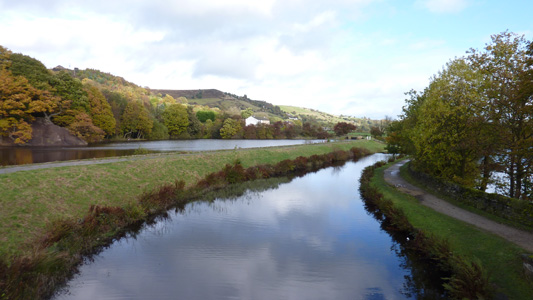 Canal and Reservoir near Marsden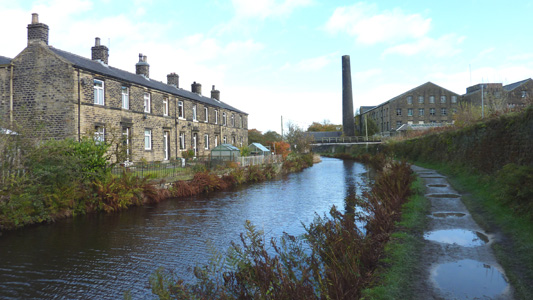 Trouble at Mill (It's closed down...)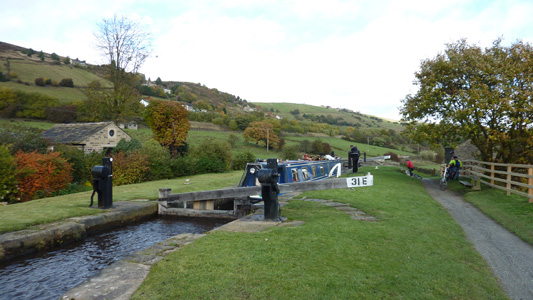 The only boat I saw on my admittedly short walk. Had a lovely breather here - bit of scoff and watched the lock being negotiated
All leafy and Autumnal near Slaithwaite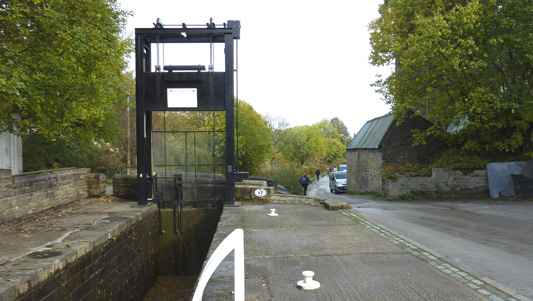 Slaithwaite Guillotine Lock - The only one on a narrow canal apparently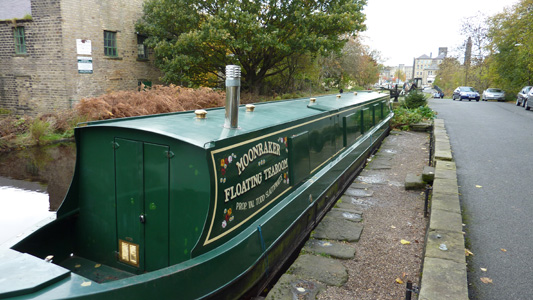 I had been looking forward to a brew and a nice slice of cakey at this novelty establishment - bleedin' closed!