West Mendip Way


At 30 Miles, The West Mendip Way runs from the Bristol Channel at Uphill and in places affords fine views over the Somerset Levels. It crosses the central Mendip plateau leading down to the spectacular Cheddar Gorge before eventually taking in the beautiful city of Wells.
Uphill to King's Wood
Thursday 24 February 2011 - 9.5 Miles
ID24022011#1a
Staying in Burnham for a few days, and caught a bus to Uphill Hospital, near the start of this walk, then a left to cross over the A370 and the Railway, following a minor road near Purn, before a small climb over Purn Hill before passing down to the far north of Bleaden. The way headed back uphill joining a minor road for a long way along the ridge of Bleadon Hill, with stunning views off to the south. A long slow descent took me too Loxton, in the shadow of the M5 where I had my lunch. At this point I could feel Compton Hill's presence, and after crossing the motorway I climbed slightly on minor roads, before a full on assault to reach the top of the path. This section was absolutely exhausting for me and I had a lay down for ten minutes with wonderful views over the surrounding countryside. I followed the ridge of this hill up past a trig point on Wavering down, then descended to King's Wood, where I had a rest then carried on to Cheddar along the Strawberry Line
In all a stunning walk on a beautiful day, but as I have been rather out of shape (fat and lazy) for a while it took a lot out of me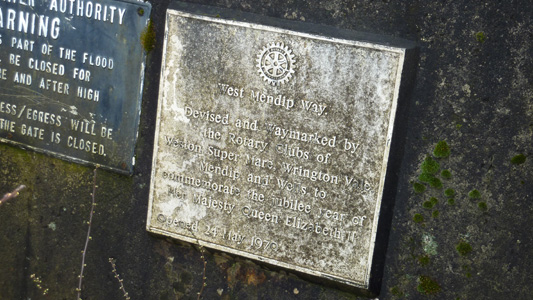 A rather worn out plaque nearly hidden at the start at Uphill. I did not realise the walk dated from 1979. It appears to be the brainchild of the Rotary Club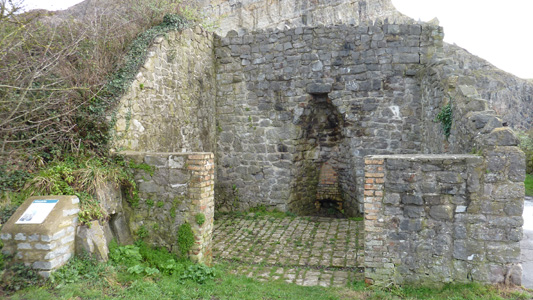 Limekiln at Uphill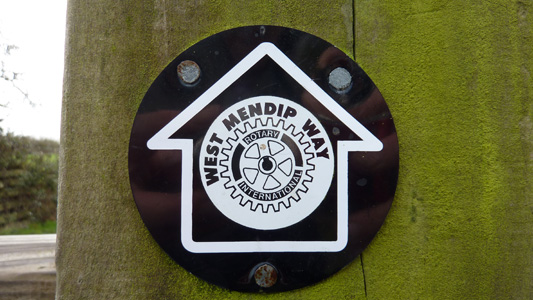 Close up of waymark with Rotary Club Symbol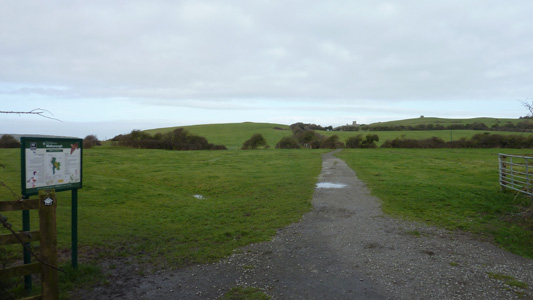 Walborough - looking back to Uphill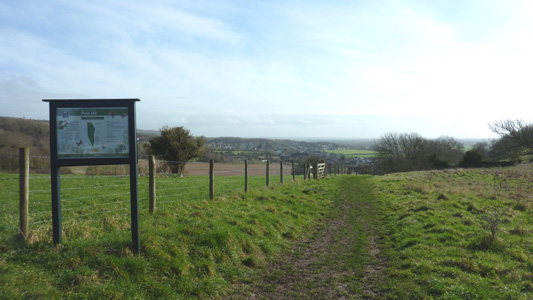 Purnhill looking down to Bleadon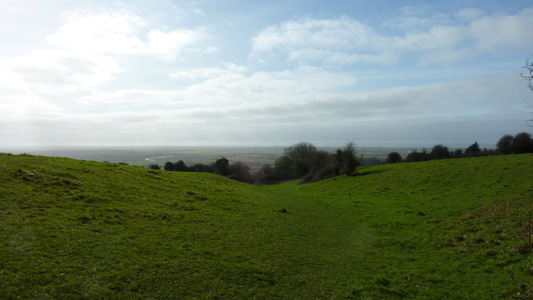 Hellenge Hill above Bleadon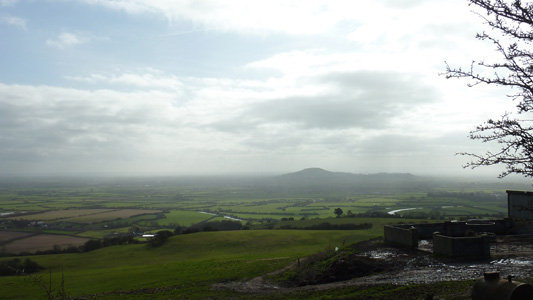 On the B road above Bleadon Hill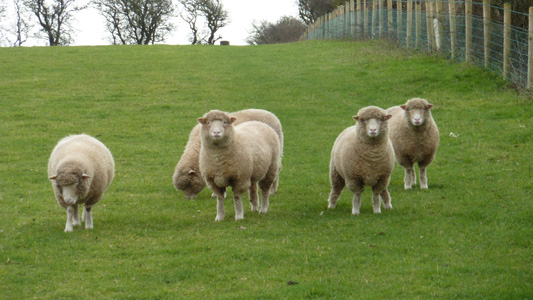 Sheeps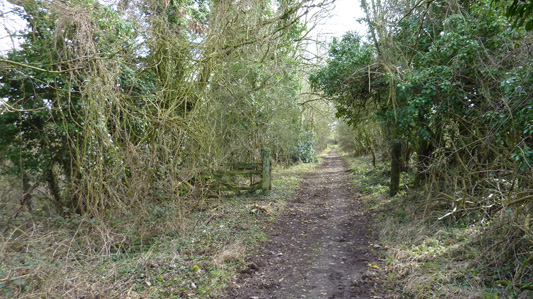 Near Bleadon Hill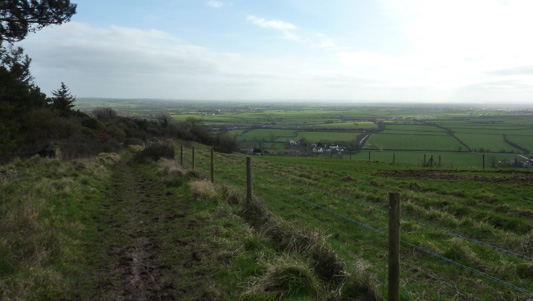 Descending down to Loxton and th M5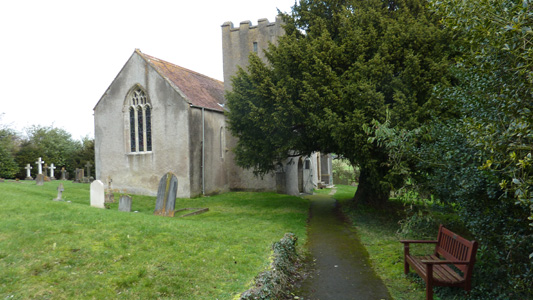 Loxton Church and time for scoff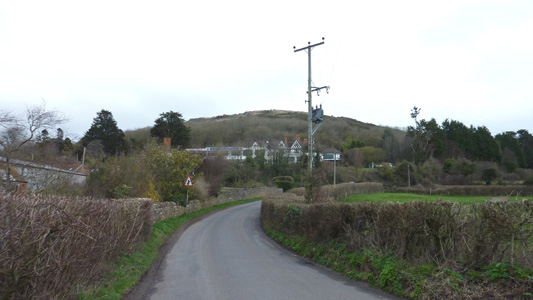 Webbington Hotel with a bit of a climb coming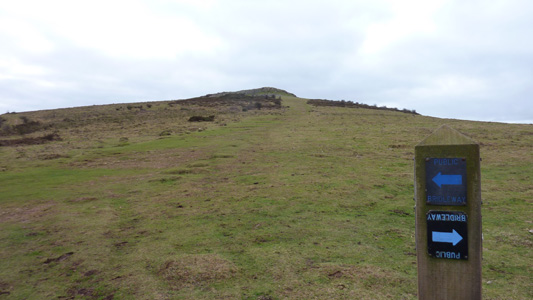 Looking up to Crook Peak. Fortunately I was heading in the opposite direction after a bastard climb hauling my sorry fat carcass up the hill
On the bright side, it was beautiful - in the far distance I could just make out Glastonbury Tor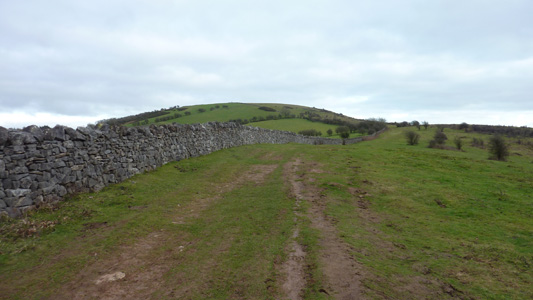 A gradual climb over Compton Hill and Wavering Down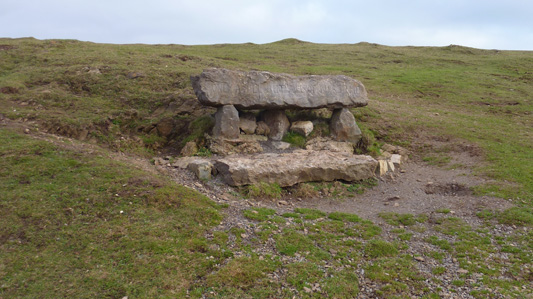 This stone plinth bears the inscription 'Only A Hill, But All Of Life To Me'. I felt a bit tearful at this point, but was probably more to do with being exhausted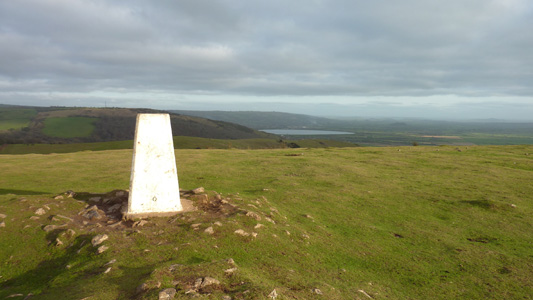 Trig Point looking towards Cheddar Reservoir. Super smashing lovely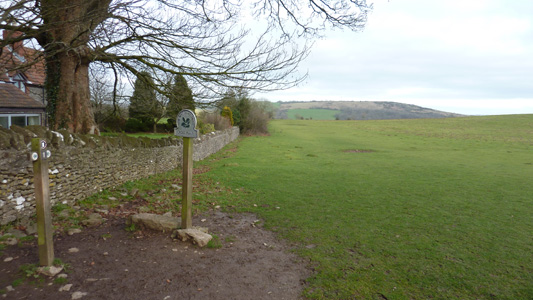 Cross Plain. A nice easy descent down to King's Wood. Shute Shelve Hill in distance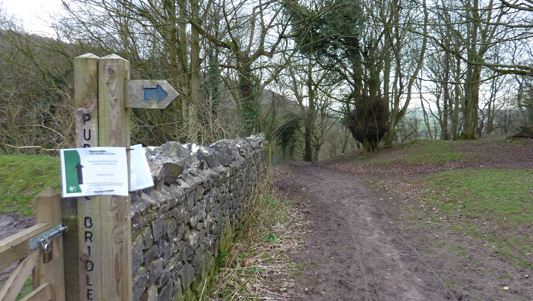 Peeling off at King's Wood to join the Strawbery Line
King's Wood to Draycott
Saturday 13 August 2011 - 9.8 Miles
ID13082011#6
First shuffle for - FOUR MONTHS ! (don't ask)
Anyway, from previous deviation point King's Wood, where last time I hightailed it into Cheddar along the Strawberry Line, instead I remained faithful to the WMW. A climb up Hale Coomb and onto Shipham, descending down and walking through Rowberrow Warren (where my GPS went kippy) and a gradual climb up through the woods to Tyning's Farm, with a nice gentle road section and fields, and a beautiful section in the valley at Black Rock. Then crossing the Cheddar Gorge road (lots of punters) before immediately launching into an exhausting climb that wiped me out for a while, but culminating in a spectacular vista over Cheddar and the reservoir. A descent then tacking along the hillside towards Bradley Cross - I helped a couple out here who were rather lost - there parting words (they had walked from Draycott) were 'you are almost there' - armed with this info, I then had another bastard climb up to the top of the hillside again (unnecessary routing - I think the WMW architects are sadists) before and admittedly spectacular drop back down to finally reach Draycott. The bus was extremely welcome, but I felt so glad to finally be back walking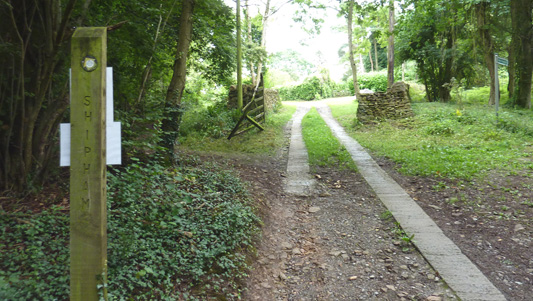 Near the start heading for Shipham
Near Shipham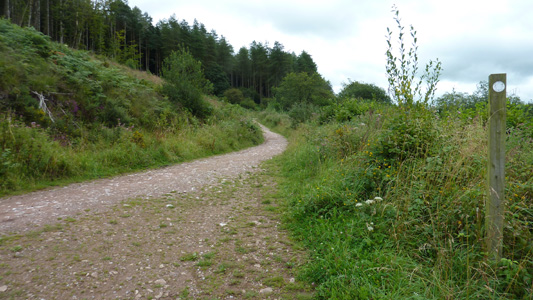 Rowberrow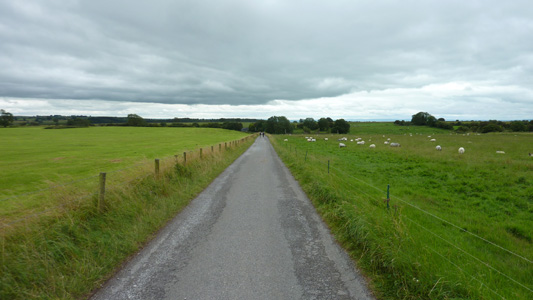 Nice easy walking towards Gorsey Bigbury
Black Rock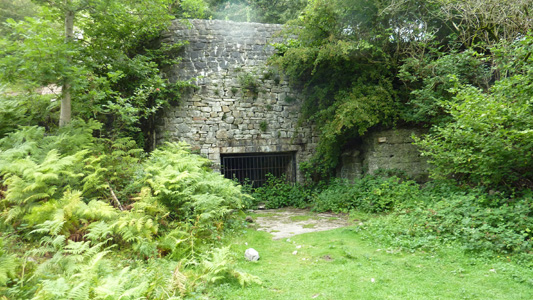 Some old entrance at the erstwhile Quarry - by the Cheddar Gorge road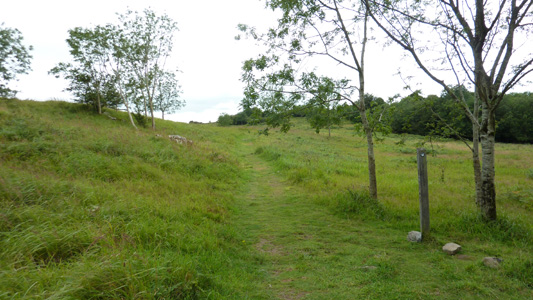 Nearly at the top after a hard climb back up from Cheddar Gorge road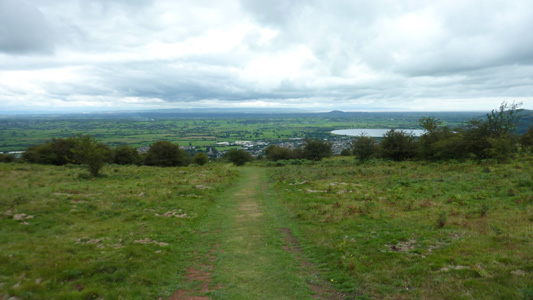 Getting energy back with a spectacular view. Cheddar reservoir on the right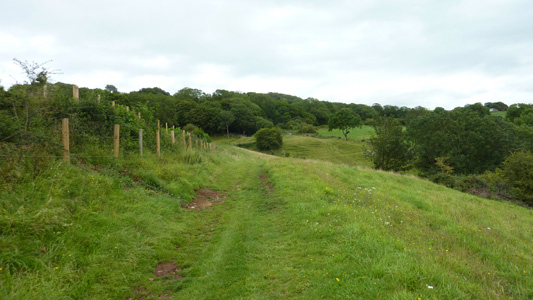 The 'Wafer Thin Mint' Climb - almost game over approaching Carscliff Farm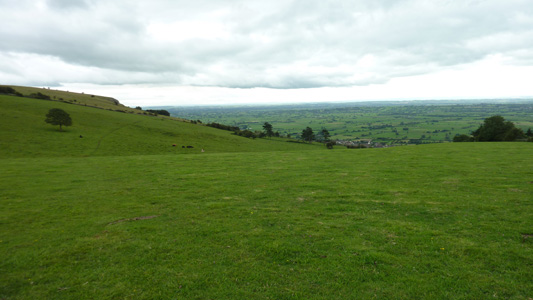 Descent to Draycott. The wayarking suddenly disappeared, so my route into the village took in a few fields and farmers gates that probably werent quite legit - not really in the mood to care much by this point - just wanted to get the bus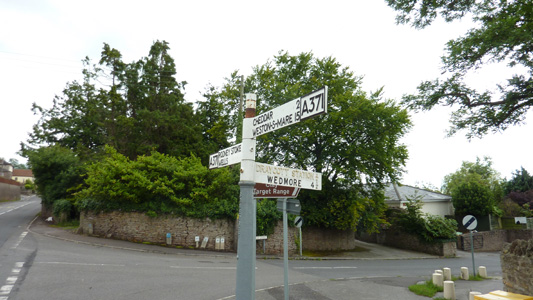 Somehow I got to the right spot - opposite the pub that has bitten the dust in the village, along with the Railway Station that is still shown on the finger post (albeit painted out) that died probably 50 years ago!
Draycott to Wells
Friday 17 February 2012 - 9 Miles
ID17022012#7
Groovy, last dose of the wonderful Mendip Ways and a real doozy!
After a convoluted bus journey from Burnham, I started the climb up from Draycott, and it was all very misty - I would have been in a sticky spot without my trusty GPS, as I could not tell direction to follow in the appalling visibility. Anyway, finally got to Priddy, where the walk became easier and levelled off, and after following a dose of tarmac, soon headed off down through Higher Pitts Farm, then descending to a shear drop at Ebbor Gorge, which was hard to discern in the mist. Finally the mist cleared away as I took the path leading down near the Gorge and I had a quick rest before heading across easy paths to reach Wookey Hole with its famous caves. I didn't get to explore this time as I needed to get on with the walk, but it was still a pleasant village to stroll through. I was denied a kick ass ice cream though, as I couldn't be arsed to take off my muddy boots to go in the cafe!
Anyway, on the edge of the village a quick little climb and a very brief convergence with the Monarch's Way before more road walking, then another easy climb to pass to the rear of of a quarry, before descending slightly to soon reach Wells. I sat by the Cathedral and had some scoff before hitting the bus station and taking another very convoluted route to Bridgwater, then Burnham - Job Done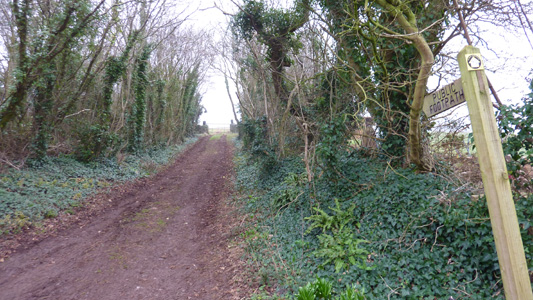 The climb up from Draycott, just went on and on (Ariston)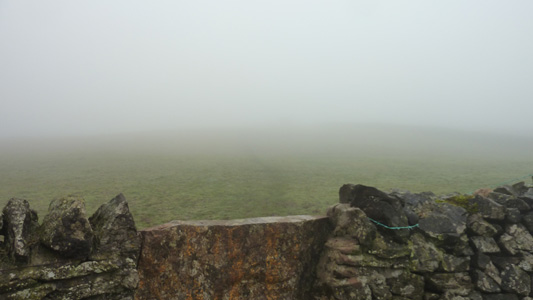 Blimey a pea souper! GPS saved the day. Also these are bloody horrible stiles - they are so high and slippery. A broken bleeding leg would not be much fun. Also when I touched the wall, something started squeaking loudly!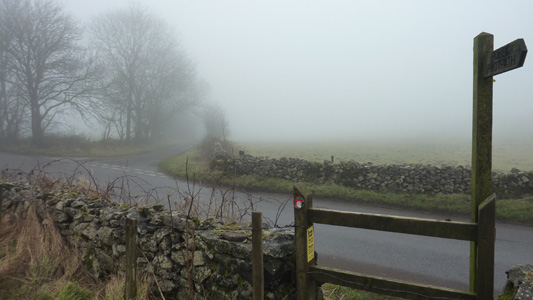 Road near Priddy
The New Inn - Priddy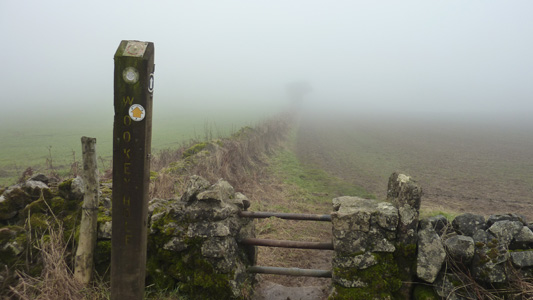 Back on the trail to Wookey Hole - Priddy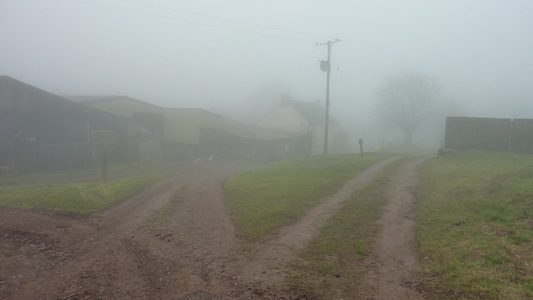 Higher Pitts Farm somewhere in the fog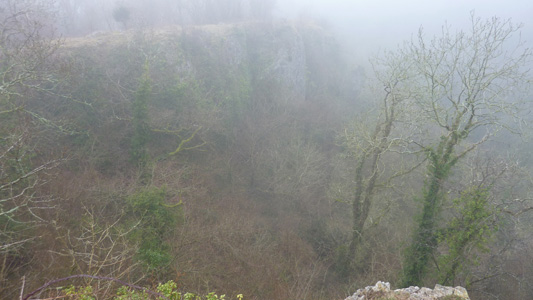 A precipitous drop at Ebbor Gorge - one wrong step and its curtains! (Best said in a Brooklyn accent)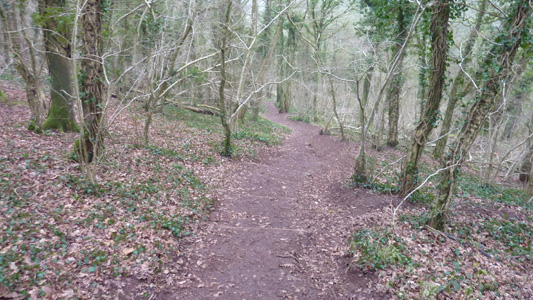 Steps to aid the transition to the bottom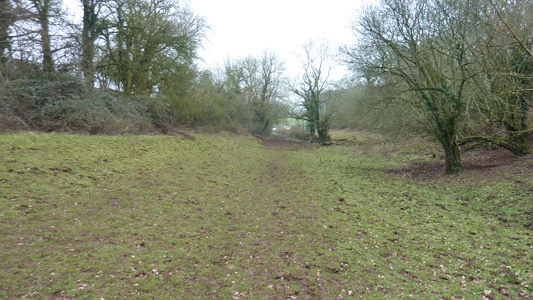 Simples path to Wookey Hole
Entrance to Wookey Hole Caves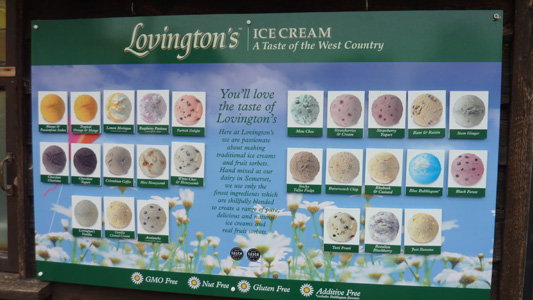 Lots of luvvly jubbly flavours - feel peckish looking at this piccie!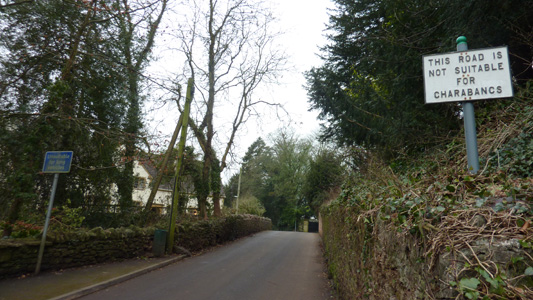 Blimey! I should think the last actual Charabanc that came across this sign would have been in the 1920's!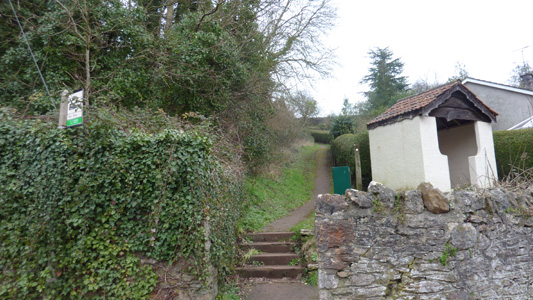 A modest little climb out of Wookey Hole, shared with the Monarch's Way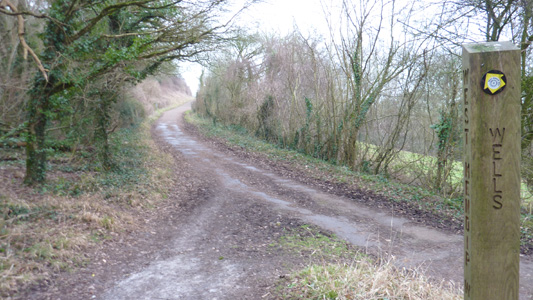 Quarry near Wells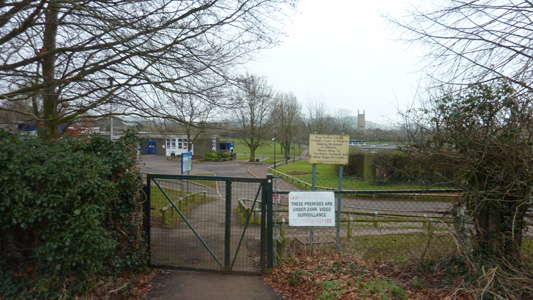 Passing through School grounds just before Wells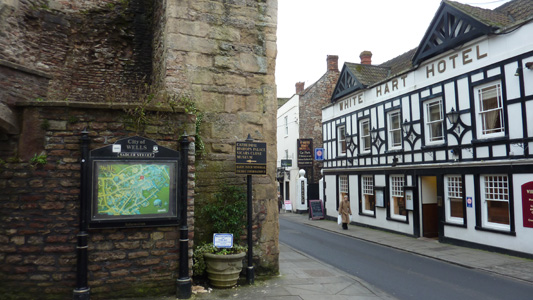 White Hart Hotel, Wells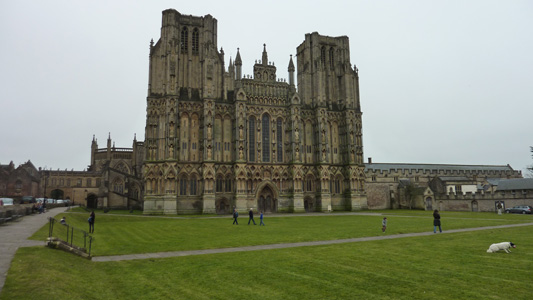 Wells Cathedral, a lovely backdrop for a dose of scoff. Another great walk over