Chess Valley Walk

The Chess Valley Walk is approximately 10 miles (16 km) long and links with the Metropolitan Line (London Underground) stations of Chesham, Chorleywood and Rickmansworth
Chesham to Chorleywood
Sunday 12 December 2010 - 8 Miles
ID12122010#29
A groovy walk - after a long hiatus and abortive Pennine Way shenanigans. A nice ride from the rural feeling Marylebone to Chalfont & Latimer Station, then the rustic shuttle to Chesham. A reasonably pleasant walk through the town took me onto the walk proper, and my first sight of the River Chess. The walk was mostly well waymarked, but without my trusty GPS It would have gone a bit monkey a couple of times. Lovely rural Bucks countryside and easy walking mainly shadowing the river, heading East, the first significant village being at Latimer, where I had a scoff break at the church. Due to my late start, I realised that I would not be able to complete the walk to Rickmansworth, so had to take the feeder to Chorleywood, but not before passing my first ever sight of watercress beds just after Frogmore Meadow. Arrived at Chorleywood station after peeling off from the river and a walk in the dark. In summary, very pleasant and stuff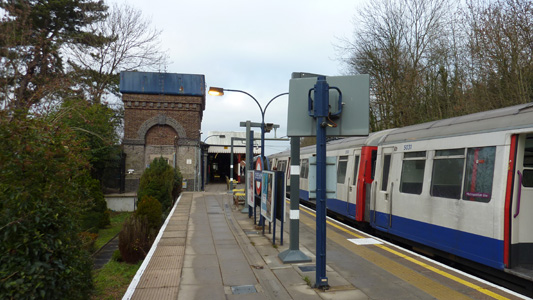 Chesham Station - All change please!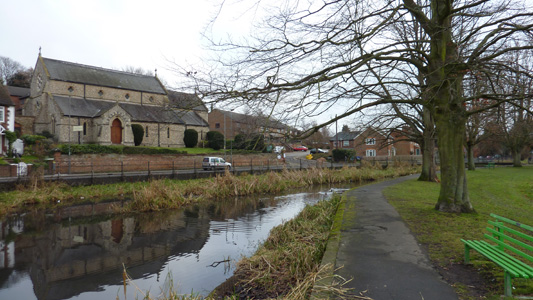 By the River Chess, Chesham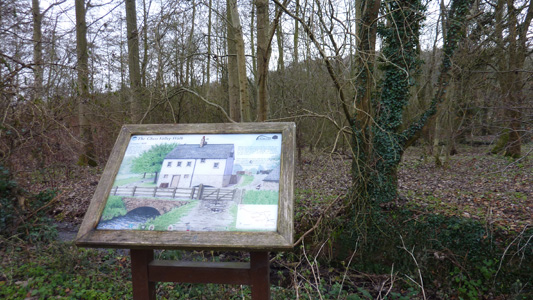 Interpretation Board for Erstwhile Canons Mill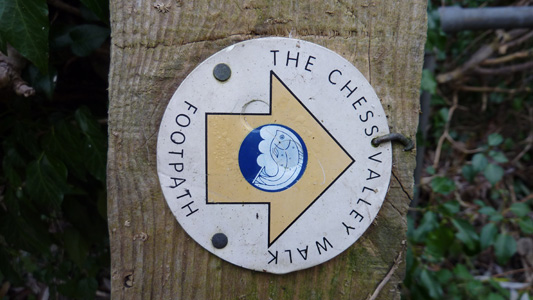 Waymark
Too Much Information?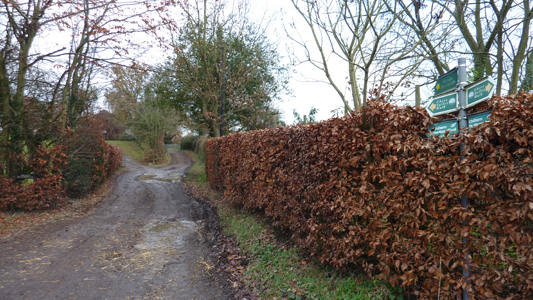 Joining the Chiltern Heritage Trail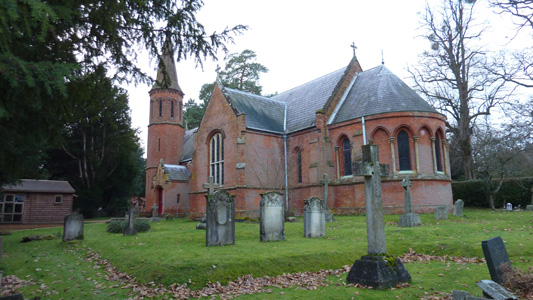 Latimer Church - My Pitstop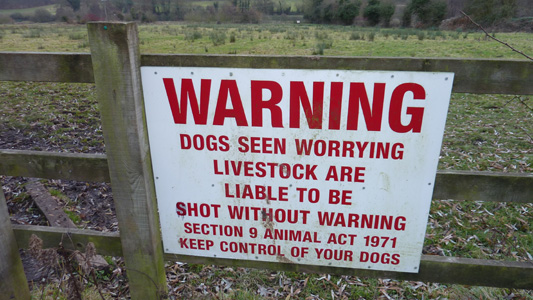 Better be on best behaviour then...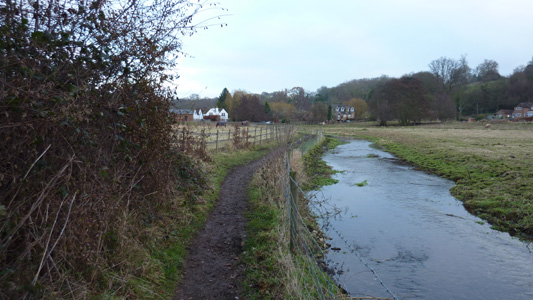 Approaching Mill Farm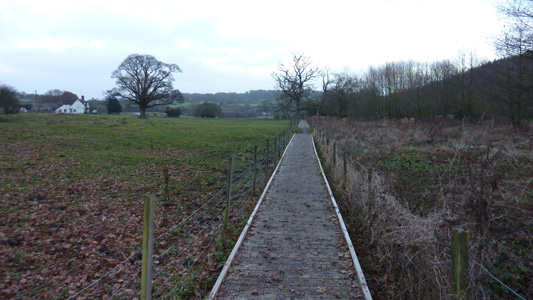 Frogmore Meadows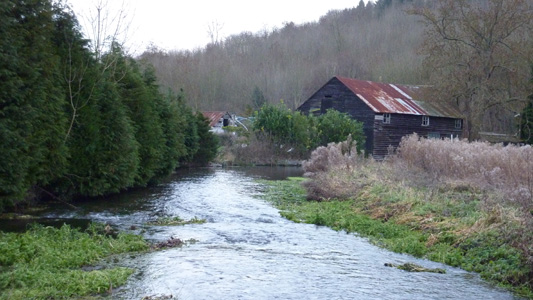 The Chess by the Water Cress Beds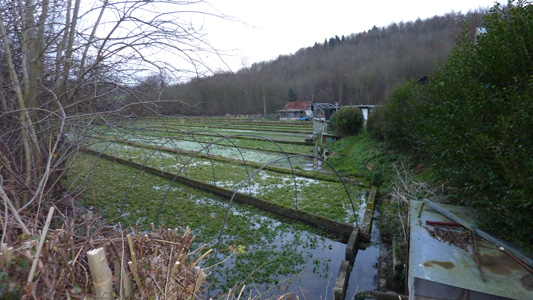 Watercress Beds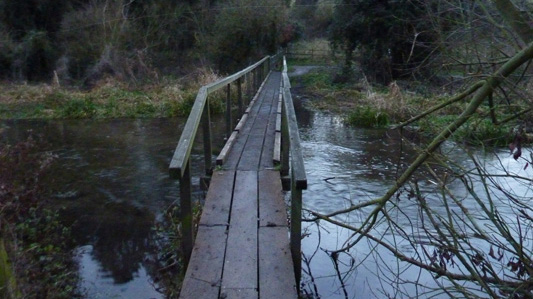 Bridge and Board walking near Chorleywood. Last image before it got too dark to continue
Chorleywood to Rickmansworth
Sunday 6 March 2011 - 4.5 Miles
ID06032011#2a
Part one of a day that saw me venture onto 4 waymarked trails - this first section completed the Chess Valley Walk. From Chorleywood station, back along the access link across Chorleywood Common, pasing Chorleywood House and back down to the banks of the river Chess. A dull section by the M25 turned into a surprinsingly rural entrance to Rickmansworth, skirting the Royal Masonic School. A brief trot past the railway station and through the centre lead me into The Aquadrome and on along the auspices of the Colne Valley Trail - in all a pleasant easy walk on a sunny sunday - luvvly!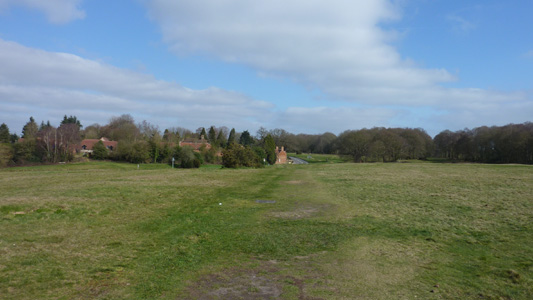 Chorleywood Common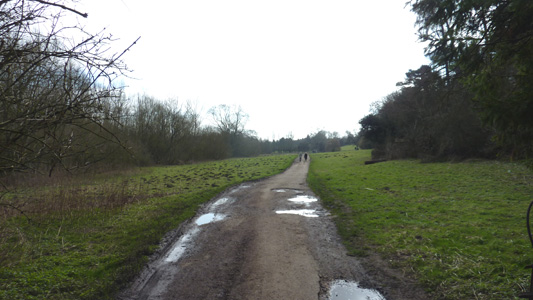 Back on track - by the Chess, Chorleywood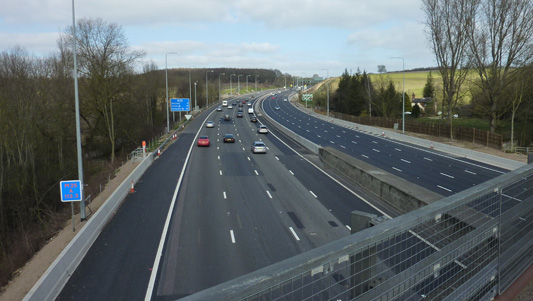 Crossing that 'marmite' of roads the M25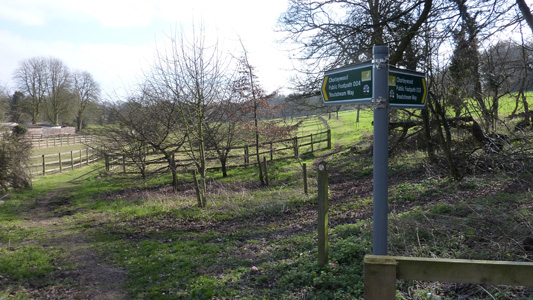 Pleasant rural countryside - right by the M25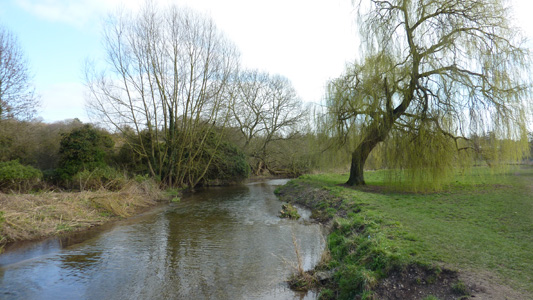 Beautiful weeping willow by the Chess, almost at Rickmansworth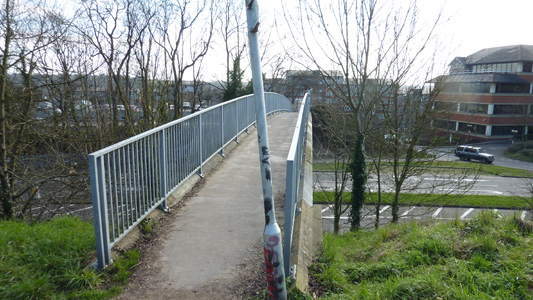 Mmm - well, a slight contrast to previous picture. This footbridge takes you across the road and railway where the Chess Valley Walk ends and the Colne Valley Trail Section begins at the Aquadrome