Beverley Brook Walk
A walk of 6.5 miles, closely following the Beverley Brook through Wimbledon Common, Richmond Park and Barnes Common to the River Thames upstream of Putney. The walk goes through some of South London's most varied and beautiful countryside.
New Malden to Putney
Sunday 10 October 2010 - 8 Miles
ID10102010#26
A bleedin short one, but could hardly be arsed getting up, so managed to persuade carcass that it needed some exercise, even if half my usual distance. Level throughout, after leaving New Malden Station you soon follow a lane leading across the golf course to the A3, crossing via an underpass, then up to the A368, following briefly before finally reaching some countryside at Wimbledon common, where you start to follow Beverley Brook. Then a brief union with the Capital Ring into Richmond Park at Robin Hood Gate, where you follow again by the Brook / Tamsin Trail to Roehampton Gate, where you leave the park and cross Palewell Common, crossing and joining a couple of roads, before reaching Barnes Common, where I had a pleasant lunch in the Autumnal sunshine. After crossing the A306, you soon reach Tennis Courts and walk along the edge of an abandoned graveyard, soon regaining the brook before finally reaching the Thames, opposite Fullham FC. I sat by the River for some time, with many people enjoying a glorious day, and lots of boats were apparent, all adding to the atmosphere. I then walked on to Putney, although had to detour from the rivers edge as some flooding made it impassable and was causing havoc to some stranded cars. At Putney Station I made my way home.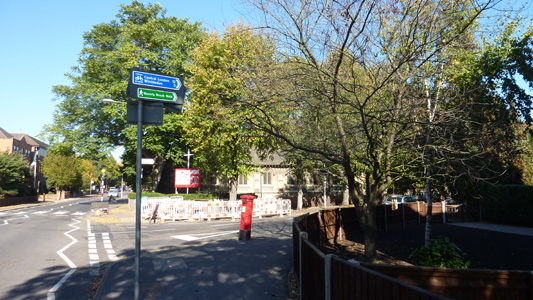 First sign for the Beverley Brook Walk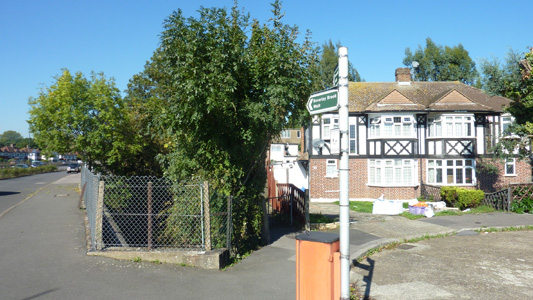 Shortly after the A3 you reach the Brook by a boundary marker (the brook flows under the road here)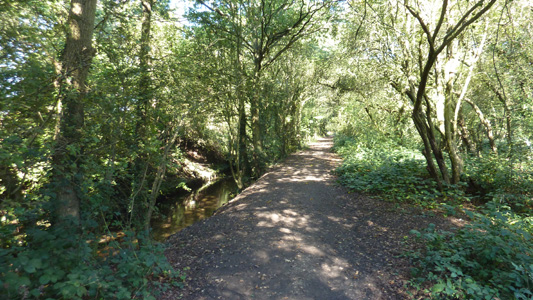 The brook along the edge of Wimbledon Common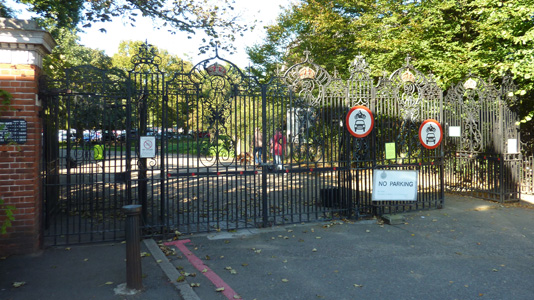 Robin Hood Gate - Richmond Park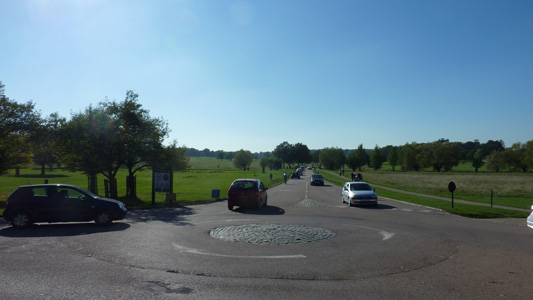 Motas at Roehampton Gate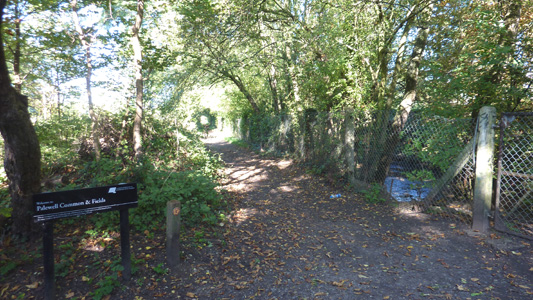 Beverley Brook skirts the edge of Palewell Common, after appearing from under Richmond Park wall (it's behind you!) One of the walks waymarkers is also on the post to the left
Allotments near Hertford Avenue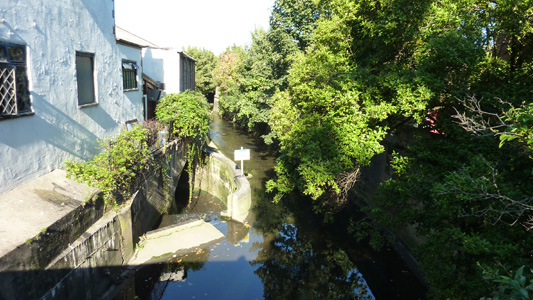 Culvert at Priests Bridge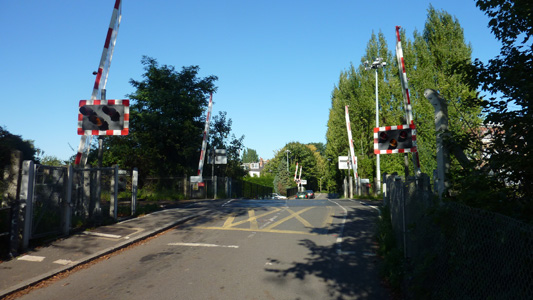 Two sets of rail crossings near Barnes - an accident waiting to happen (just takes one impatient muppet)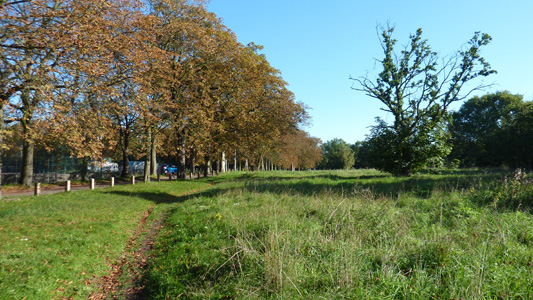 Just after crossing Rocks Lane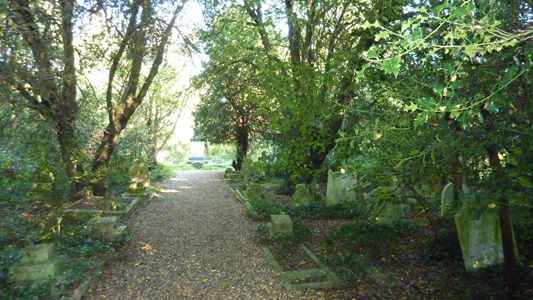 Old Barnes Cemetary - Creepy and a bit sad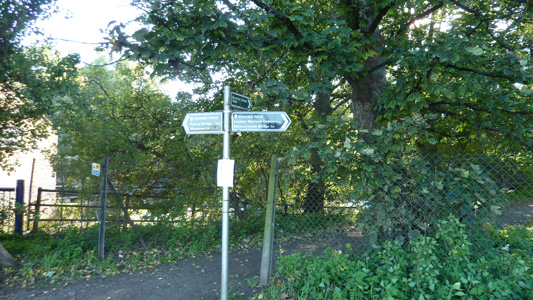 Joining the Thames Path - the Brook flows into the Thames to the left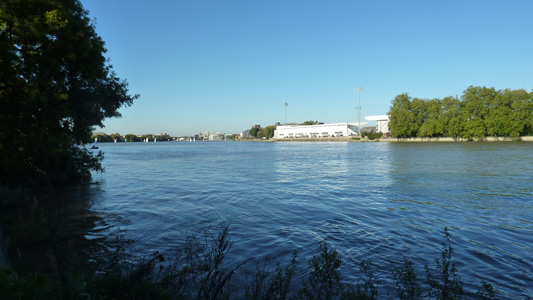 Fulham FC across the water
Some poor sods gonna have an insurance claim...the riverside walk completely flooded on way to Putney