Gipping Valley River Path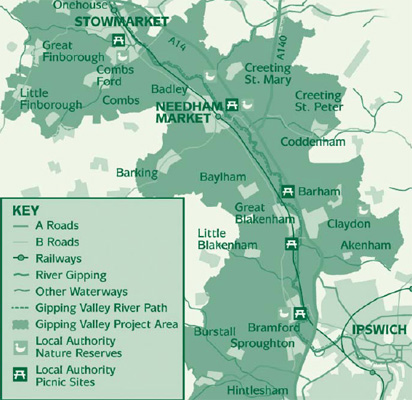 The River Gipping is a river of contrasts, from quiet backwaters to industrial dockland. A walk along its banks will reveal an abundance of plants, birds, fish and insects associated with fresh water. You will also encounter historic features including old watermills and navigation locks. the 17 mile river path meanders North from Ipswich, through Needham Market to Stowmarket, from where return trains can be caught. In 1793 200 men built 16 locks along the River Gipping. These improvements allowed barges to travel 17 miles between Ipswich, and industries in Stowmarket. The Gipping Valley River Path follows the route of the oldtowpath, the locks have been replaced by weirs, since the Navigation became disused. The waterside area is still an important industrial location. You will pass by ICI Paints, one of the world's major paint producing plants.
Monday 29 December 2008 - 17 Miles
ID29122008#55
Last walk of the year. Another cloudy day, and rather cold, so lunch at Needham Market was a hurried affair. An enjoyable walk, starting from Ipswich railway station, and soon becoming rural in feel, passing through Bramford and Claydon. You tend to meander between the A14 road and the Mainline Railway both very busy, but not intruding too much. It seemed to be a long way to Needham Market, but then Stowmarket came up pretty quickly after that. Of course, you can walk in the opposite direction instead.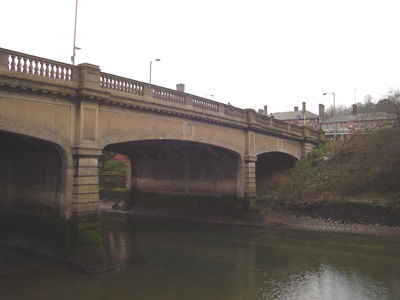 Princes Street Bridge, Ipswich - Rail Station in Background. The river here has reinforced banks, and is a bit industrial looking.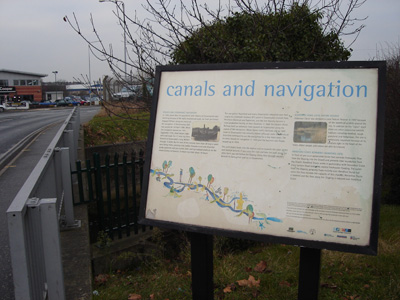 A noticeboard in central Ipswich with an explanation of the Navigations history - pleasantly graffitti free.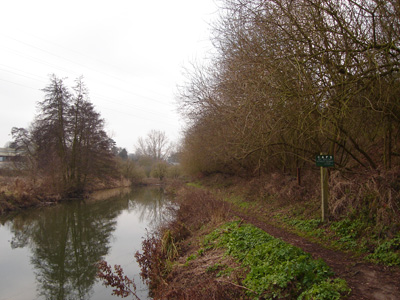 On the edge of Ipswich, the river suddenly changes to a more rural feel.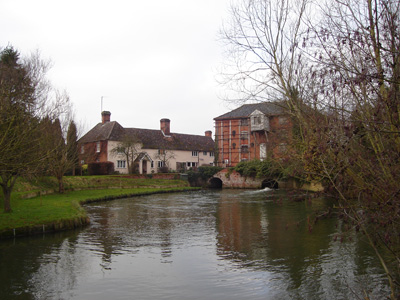 Bramford Mill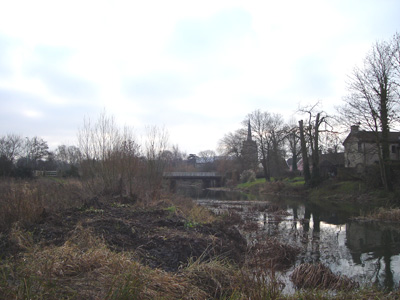 Looking back to Bramford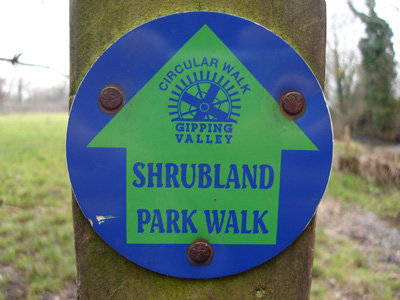 Waymarker for one of several circular walks on the Gipping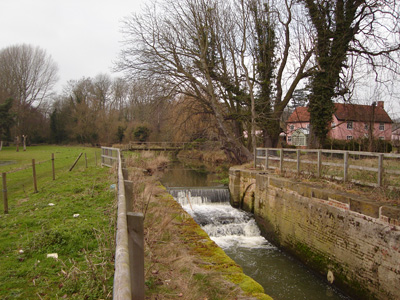 One of the old Locks - now a weir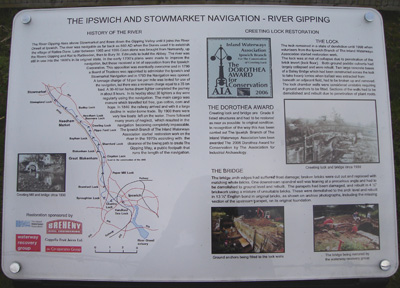 Info board and restoration details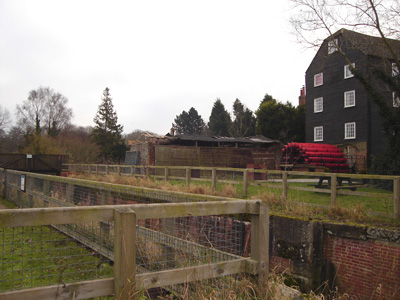 Needham Market Mill and Lock - had me skoff here - 15 Minutes and was frozen...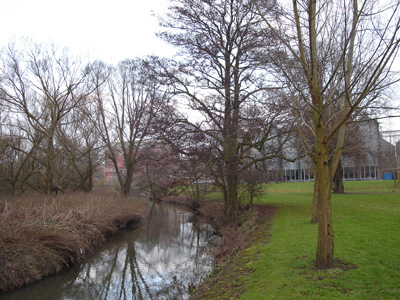 Muntons Malt Processing Plant on edge of Stowmarket
Near the end of walk in Stowmarket