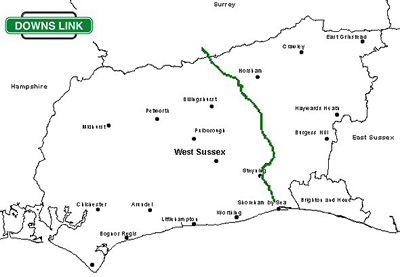 The Downs Link is a 36.7-mile (58.7 km) footpath and bridleway linking the North Downs Way at St. Martha's Hill in Surrey with the South Downs Way near Steyning in West Sussex and on via the Coastal Link to Shoreham-by-Sea.
The Downs Link follows for much of its route the course of two dismantled railways - the Cranleigh Line and the Steyning Line - both of which closed in the 1960s as a result of the Beeching Axe.
Monday 30 June 2008 - Chilworth to Shoreham Station - 36 Miles
Right, you know by now that I don't like railways being turned into anything other than, well railways, but sometimes it's worth checking these things out. It was a long ride, and as a rather occasional cyclist, I was a bit knackered at the end, but did enjoy the experience really, it was a beautiful sunny day and with lots of nice downland scenery. The old railways go near Bramley, Baynards, Rudgwick, Christ's Hospital, West Grinstead , Henfield, Steyning and on to Shoreham. Mainly Flat(ish) and well surfaced.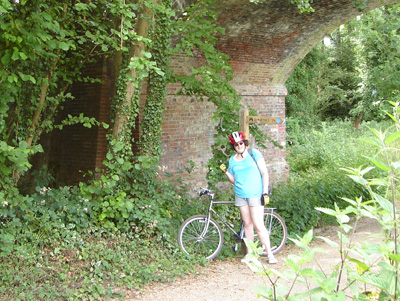 Yes...at Tannery Lane Bridge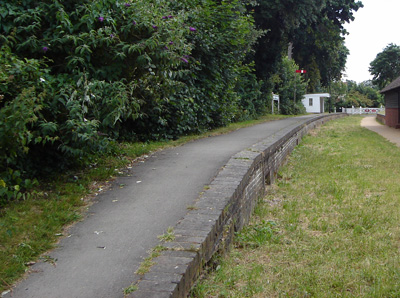 Bramley & Wonersh - A half arsed station preservation - yikes!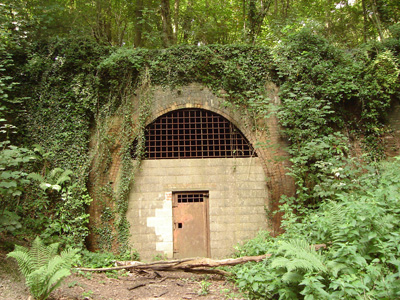 Rudgwick Tunnel - Annoyingly cannot cycle through this - might upset the bats!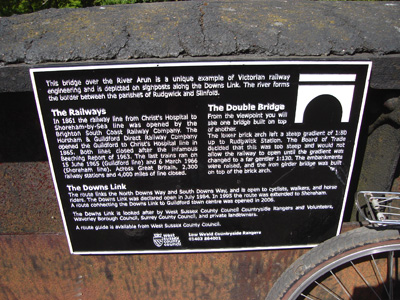 Information Plaque on bridge near Rudgwick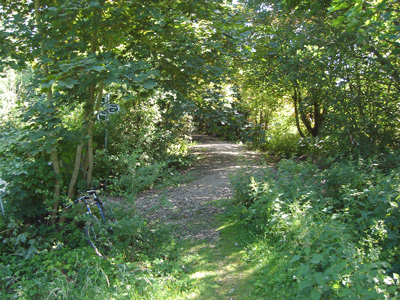 Trackbed regained near Christ's Hospital after a section on roads, adjacent to still functioning railway to Horsham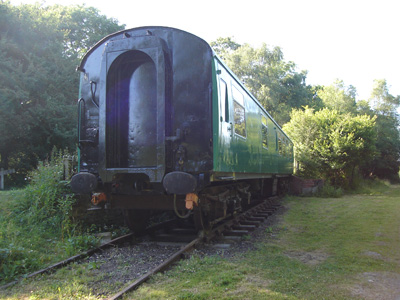 Mk1 at West Grinstead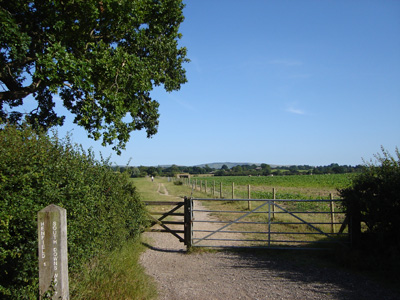 Near Henfield - approaching the South Downs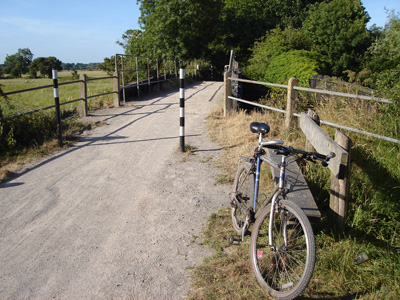 My bike near Henfield - and a rest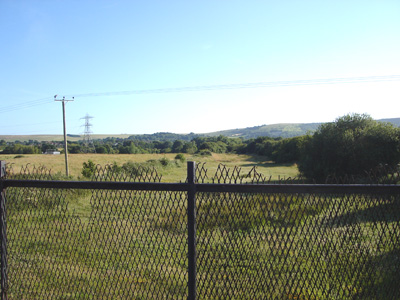 Wyckham Farm near Steyning. There's always at least one 'Git Oirf Moi Larnd' type - so trackbed inaccessible - just compulsary purchase his sorry ass!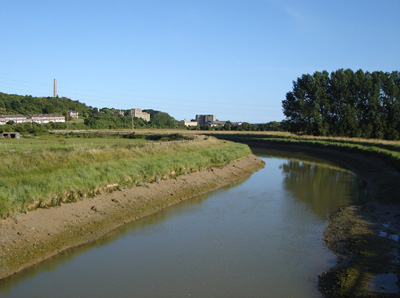 Abandoned Cement works in distance adjacent to the Adur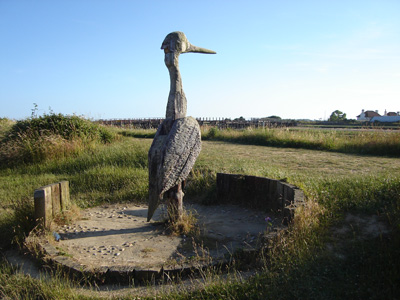 Impressive wooden sculpture near Shoreham