Suffolk Coast Path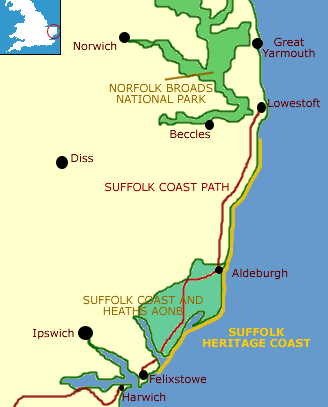 The Path follows rights of way and permissive paths along the Suffolk Heritage Coast for 50 Miles - north from Felixstowe on river and sea walls and across marsh, heath, foreshore and low cliffs and via the foot ferry to Bawdsey. It follows the western bank of the River Ore inland from Orfordness up to Snape Maltings, before heading east down the northern side of the River Alde to regain the coast of the festival town of Aldeburgh and from there it follows the coast to Lowestoft South Pier. The path is confusingly labelled on Landranger OS maps, but clearly labelled on Explorer's, to differentiate it from the Stour and Orwell Walk that I have previously completed
Bawdsey to Snape
Friday 28 August 2009 - 18 Miles
ID28082009#25
Dropped of around 10 at Felixstowe Ferry to catch the Bawdsey Ferry. A rather windy start and the only passenger, but a pleasant 'crossing' and very soon I was on my way along the shingle by Bawdsey Manor, an erstwhile MOD establishment. A gruelling slog brought me to a diversion through Bawdsey, which I was grateful for, as I prefer road walking to shingle anyday. before long I was led back down to the beach at East Lane, but it was a much more pleasant path on firm ground. Passing by 4 Martello Towers to pass through Shingle Street, then along to pass the Youth Offenders on Holiday in Hollesley! A rather lonely and beautiful section on to Butley Ferry (only running Summer Weekends) saw me stop for lunch. Shortly after it started raining and I was rather soaked by the time I reached Butley High Corner. The next village at Chillesford was a possible termination point, with a bus due after 45 minutes, but I decided to carry on as the weather had dried up. A satisfying romp through Tunstall Forest followed, then after skirting round farmland, eventually coming to the river Alde near Iken. The stretch along the banks towards Snape Maltings holds a lot of memories for me of family trips and little walks. Predictably, the bus service on from Snape Maltings was non-existent at 1730 - apart from a bus that would just dump me in Aldeburgh, so I mainlined a Latte and pushed on to Saxmundham, via Snape and a link path I had previously used for the Sandlings. Got a bit wet again but overall a tiring but memorable walk.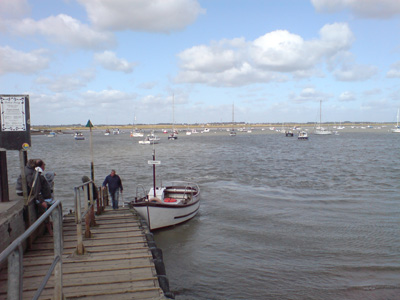 The ferry across the Deben, looking back towards Felixstowe Ferry from Bawdsey Manor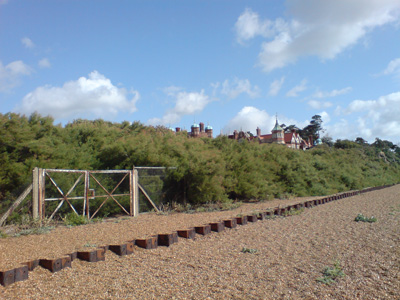 Bawdsey Manor sticking its head up behind the bushes. Now a glorified conference centre, it has had a long history as a RAF station, right into the 1990's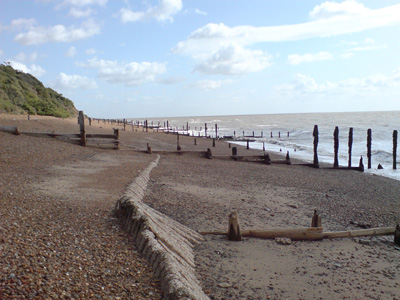 Pesky Shingle - getting previous after a while, although it was a beautiful day and the sea looked unusually pleasant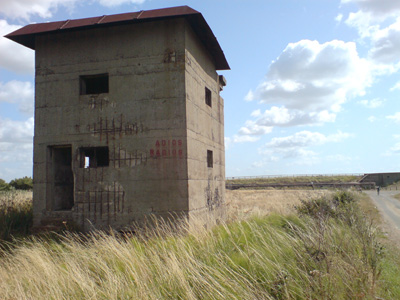 Observation Tower at East Lane, along with concrete gun batteries. Apparently this area is under serious threat of a sea breach, which would explain the rerouting of the path away from the beach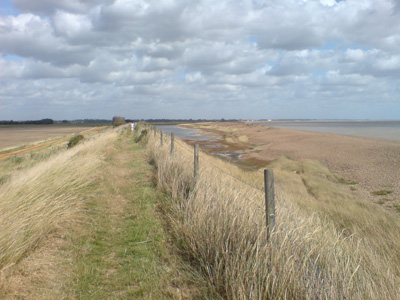 Looking North towards Shingle Street, with this narrow bank protecting the land behind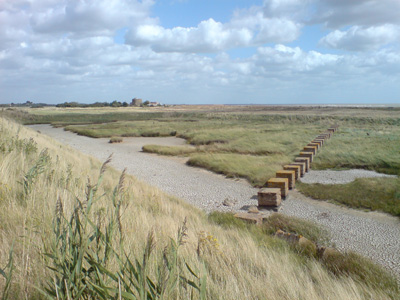 Nearing Shingle Street these tank blocks are still in situ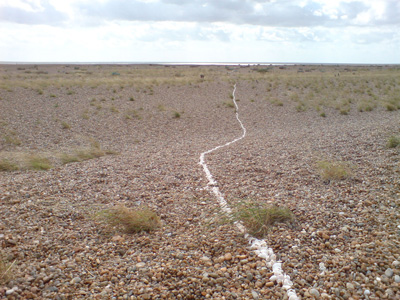 For some reason, persons unknown have created a meandering line of shells across the beach at Shingle Street, quite sweet really, but rather pointless!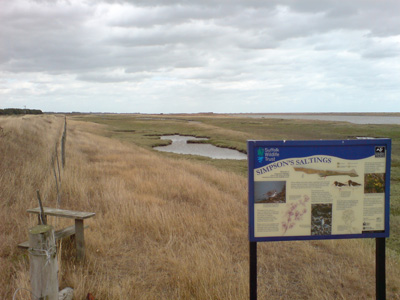 Simpson's Saltings, after passing them pesky kidz at Hollesley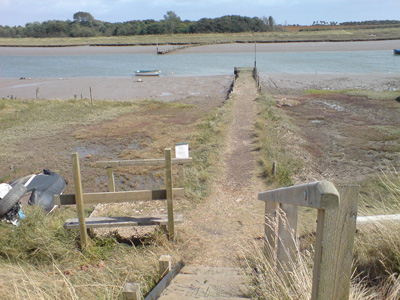 Butley Ferry, looking across to Gedgrave and the Orford loop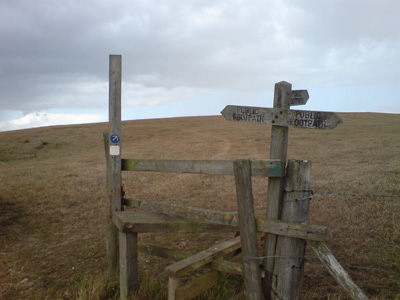 Blimey - A hill in Suffolk! Actually not that rare...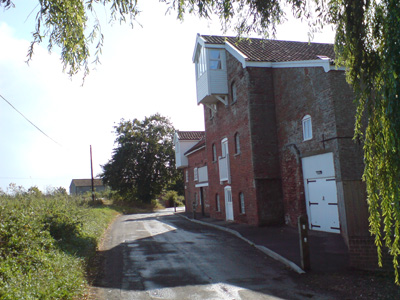 Butley Mills, a nice place to have a 'staycation'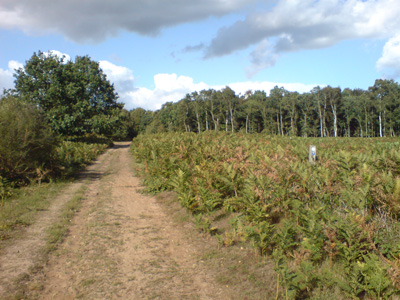 Tunstall Forest - always a pleasure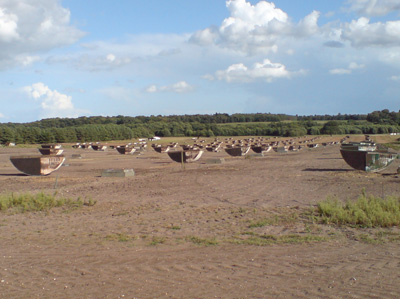 A field of piggie homes turned upside down - why?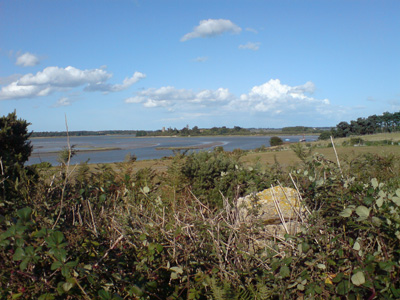 The River Alde near Iken. Lots of luvvly jubbly childhood memories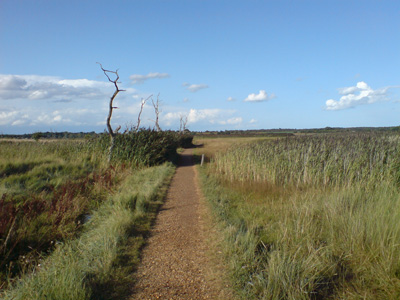 Path leading to Snape Maltings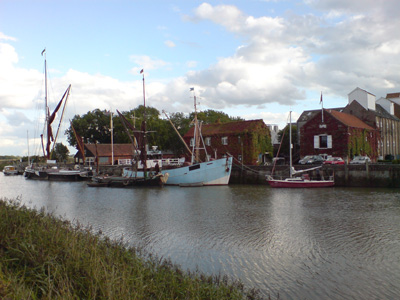 Snape Maltings. Now for a few miles to Saxmundham station, fuelled on Latte and a cheese roll, leaving the SCP
Snape to Leiston (Sizewell)
9 August 2010 - 11 Miles (8.5 Miles SCP)
ID09082010#20
Change of plan - I decided not to continue the Stour Valley Path on this occasion. Caught bus to Snape then walked from the village to intersect with the SCP, following the romantically named 'Sailors Path' towards Aldeburgh through Blackheath Wood, eventually reaching the A1094. A dull bit of road walking to pass Aldeburgh Golf Course, then cutting across at an angle towards the coast, crossing the Leiston road and then passing by a lovely mansion and houses, to cross the old railway, and emerging on a path by the beach after crossing the Thorpeness road. Heading along the beach, on a mixture of dune and shingle, to arrive by the Meare - all this area of Suffolk is very special for me and holds many memories from growing up here. Anyway, soon back onto the beach, and a nice walk right by the sea before following the cliffs past Sizewell Hall and eventually reaching the beach at Sizewell, with the imposing power stations (I once worked in Sizewell B), where I parted company with the SCP, and had the tedious walk to the edge of Leiston, where I followed paths down through Red House Lane and into the centre to catch a bus to Martlesham for a last meal with my folks before heading back to Hastings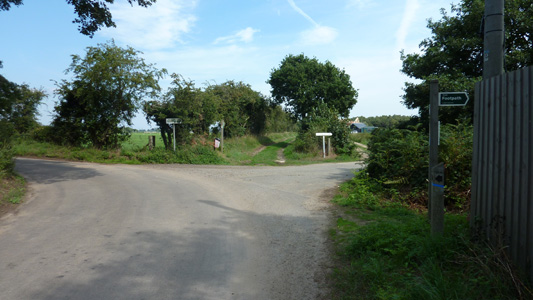 From a lane just outside Snape, the lane to the left heads towards the main road, straight on is to Blackheath Corner, next right is the Sailors Path and sharp right is back towards Snape Maltings. This is also a junction with the Sandlings Walk (previously completed)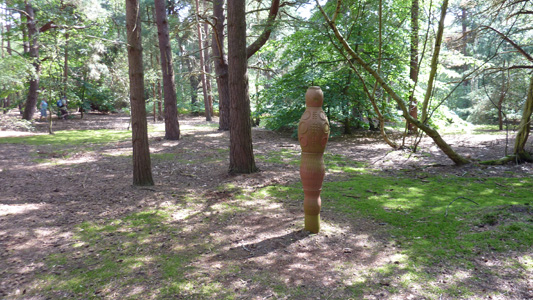 Fing in Blackheath Wood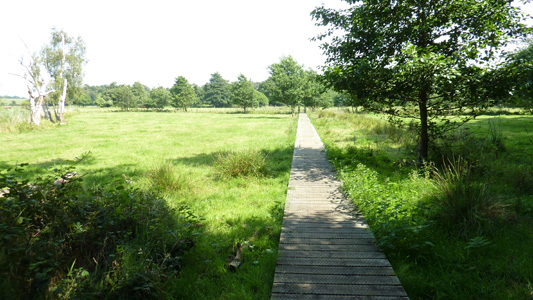 Boardwalking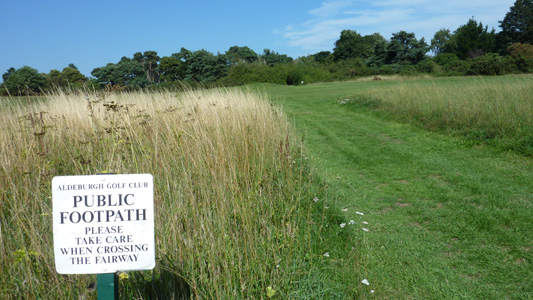 Get Orf Me Golf Course
Just after crossing the Leiston road and the destroyed railway line, in the distance the coast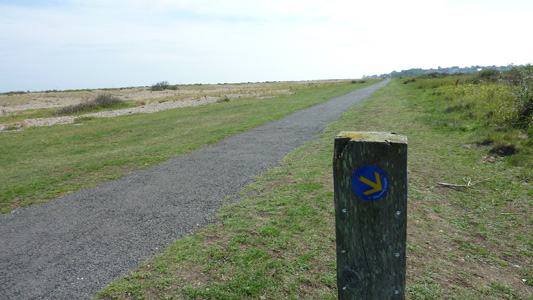 The coastal path - looking South towards Aldeburgh...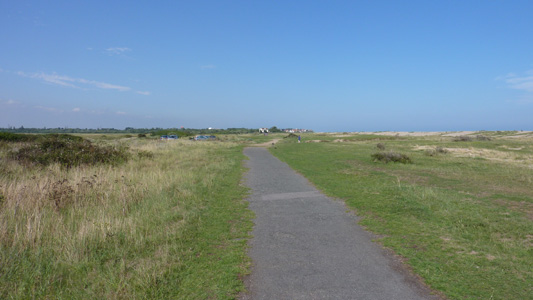 Looking North to Thorpeness, the direction of travel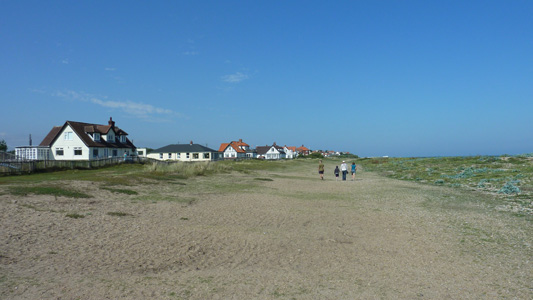 Easy Walking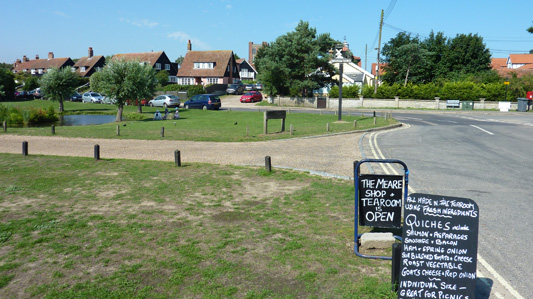 The Meare...sigh... a cartload of memories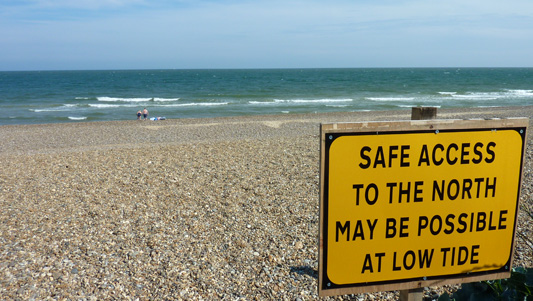 Rejoining the Beach for the walk to Sizewell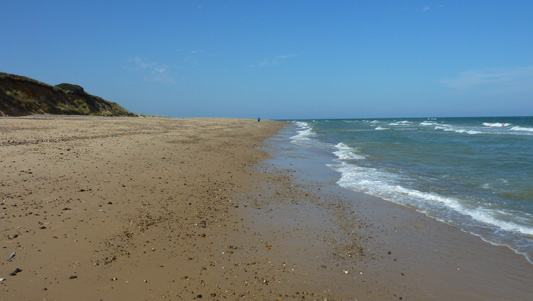 A highlight of this walk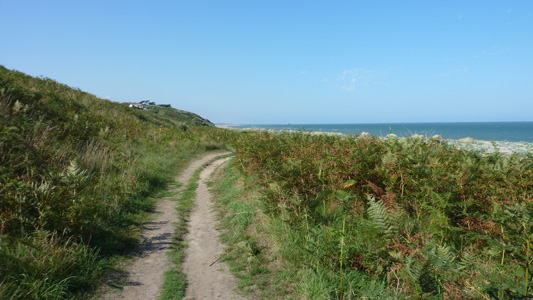 Bracken and low cliffs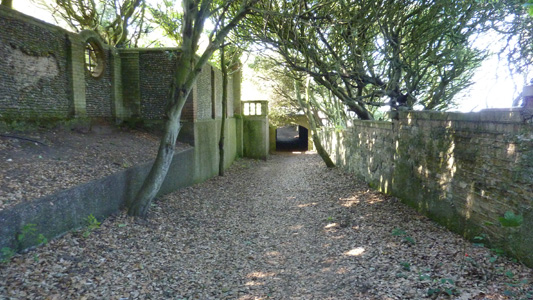 The section by Sizewell Hall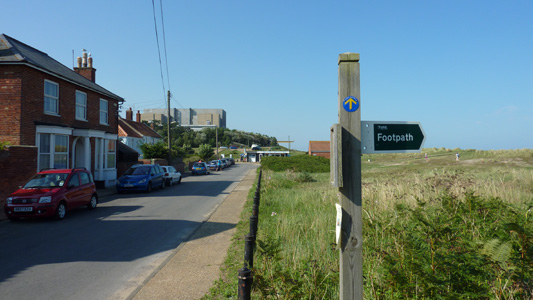 Leaving the SCP at Sizewell. A nice break at the cafe before the mostly dull walk into Leiston
Between Sizewell and Dunwich I have walked this section many times over the years, but have no photos to upload. From Dunwich, I managed to walk within a mile of Walberswick, but then the paths were too muddy and impassable - so potentially I may revisit Sizewell to Walberswick in the future, but for my own purposes consider this section done. From Walberswick to Southwold is covered in the Sandlings Walk, which takes a more inland route while passing through most of the same locations.
Southwold to Lowestoft
Tuesday 10 April 2012 - 16 Miles
ID10042012#19
Last walk in East Angular this time. I caught a train from Trimley to Halesworth then bus to Southwold. After grabbing a pastie, I headed out, along the Seafront, passing the Lighthouse and soon reaching the pier. It was a fabulous sunny day, and accompanied by the pleasant malty whiff from the Adnams Brewery felt rather good about this one, however soon after going inland to the delightfully named Reydon Smear a problem arose - a waymarker and fingerpost pointed in contrary directions...so after waiting an age for my phone to access the website It became clear that due to flooding damage at Covehithe it may not be possible to walk all sections of the original route, and the newer waymarking was to be followed on a new inland route. This was followed on blind faith, and predictably after following for a few miles, shortly after passing through Frostenden Corner the waymarking crapped out, leaving me to 'homebrew' a route to cut back to the official path between South Cove and Covehithe, from here there were no problems, and for all I know the original route may be passable in its entirety, so suck it and see...this new ad hoc route added around two miles to my walk.
Anyway, back on track you skirt inland round Benacre Broad, before finally heading to the sea on a long straight path passing Beach Farm, then hanging a left to head along dunes to Kessingland, where I had my scoff on a nice bench (as you do) before carrying on along the beach path to pass through a nice caravan park (lots of these in this very touristy area) and following a slightly more inland path to soon cut across fields and then follow a less pleasant section by the A12, soon passing Pontins and turning right at the newish Mcdonalds, to pass through houses and very soon reach the promenade, through Pakefield and a straight easy run passing Claremont Pier and a quick pitstop for a 30p hot donut and a Cheap coffee (Southend charges 75p for ONE DONUT - hang your head in shame) before soon finishing at South Pier (north of Claremont Pier, go figure!) and walking along the breakwater by the RNLI station. A short walk into the town Centre for old times sake (all this walk was a stroll down memory lane) and then train to Norwich. I settled in for a nice Intercity ride to London, but was thwarted for an hour by a signal failure, finally getting to Battle after midnight. Job done!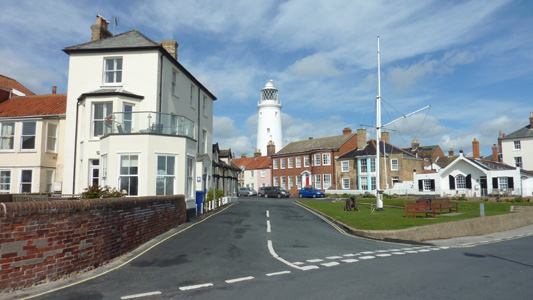 Southwold. Always a pleasure. It just feels so gentle and somewhat dated, in a nice way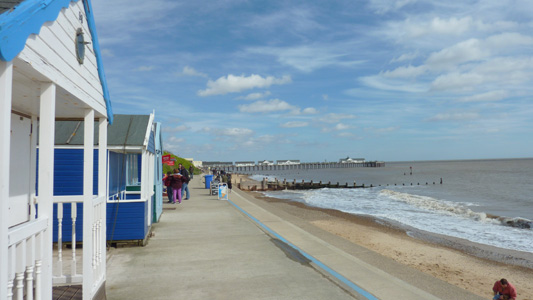 Another Southwold classic view - to the pier and beach huts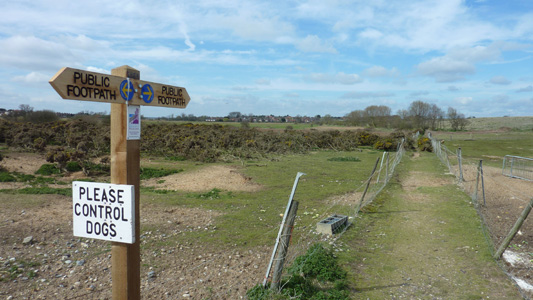 Shortly after Pier you head inland to Reydon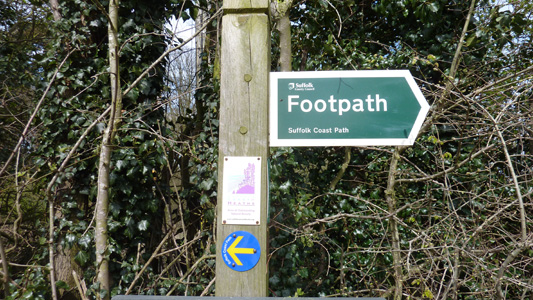 This is where it all went munky. Conjugating the possibilities, I eventually turned left and followed the new inland path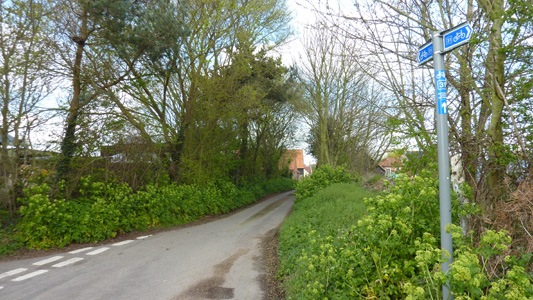 This lane is followed for a while - also cycle route 31. Quite pretty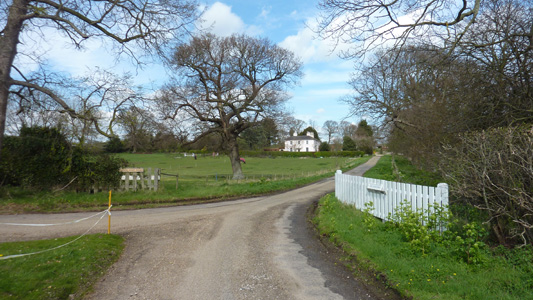 Leaving the lane just after Reydon Grove House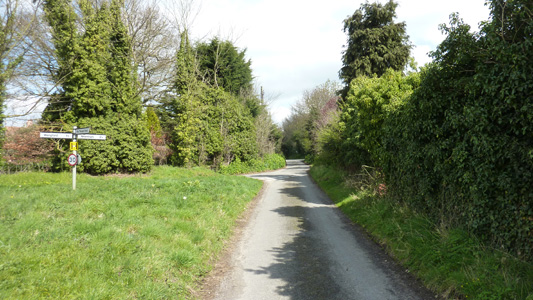 Predictably the new waymarking craps out and leaves you in the lurch - Frostenden Corner. I just went straight on and eventually reached the Church at South Cove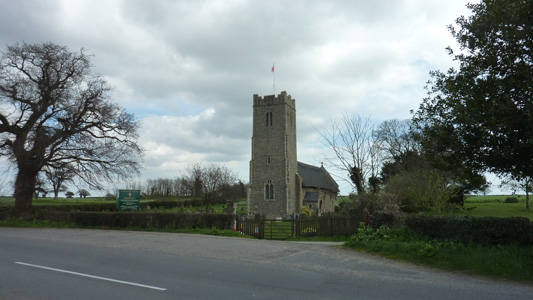 When I reached the church, turned left for a few hundred metres, then right to follow towards Covehithe, left onto a byway, then eventually right to reach the old route - got that!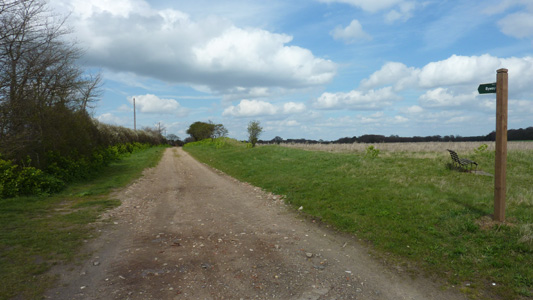 Nearly back on track - Near Covehithe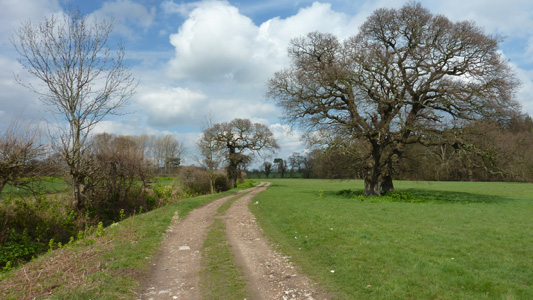 Very nice near Benacre Broad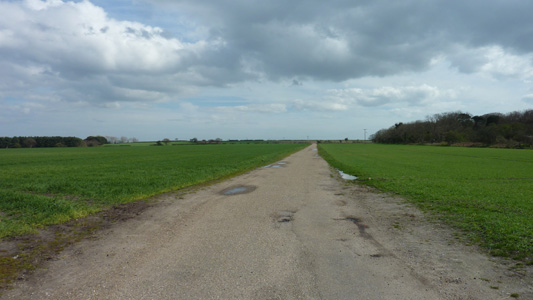 Long Farm lane to reach the beach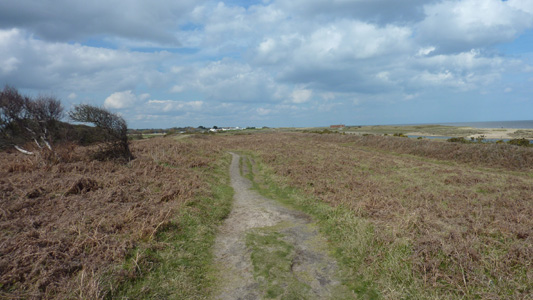 Easy walking on the beach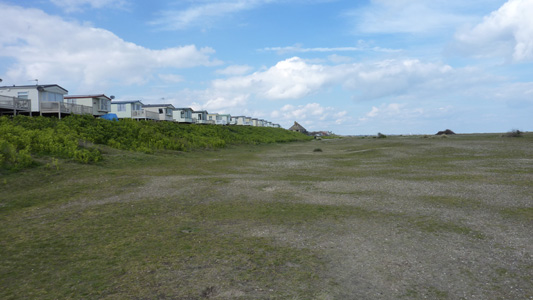 An example of one of many caravan parks - a nice cheapish dose of staycation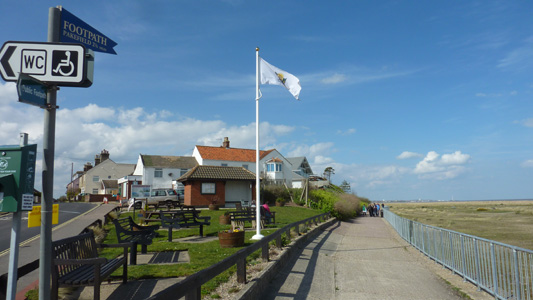 Had a lovely scoff break on a bench in the sunshine, the bliss of walking!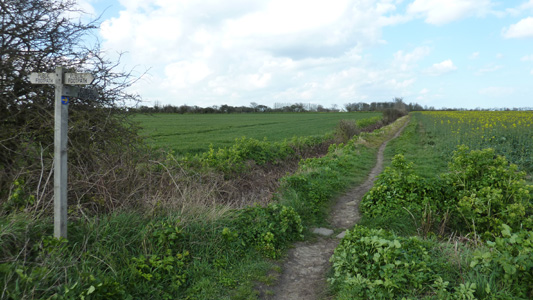 Fields then road walking into Pakefield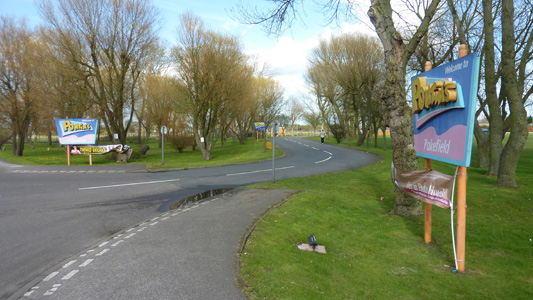 Good old Pontins. We passed this entrance countless times when I lived in Suffolk, but never visited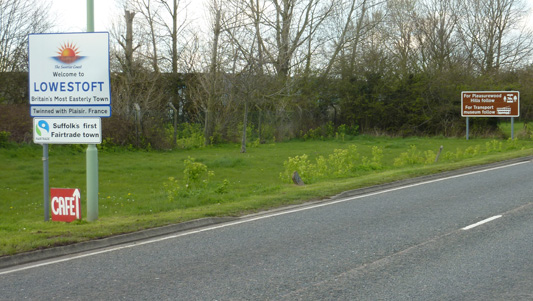 Lowestoft trying to go trendy - what on earth is a Fairtrade Town? A product maybe, but a town...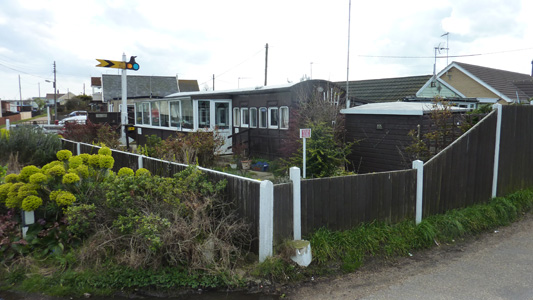 A lovely railway themed mobile home...although it does not relate to any disused line as none ever ran through here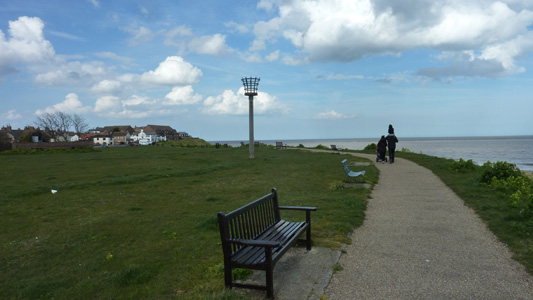 Contrary to the previous sign for Lowestoft, this area is still Pakefield. The approach towards Lowestoft is all surprisingly pleasant, contrary to the drabness of driving into town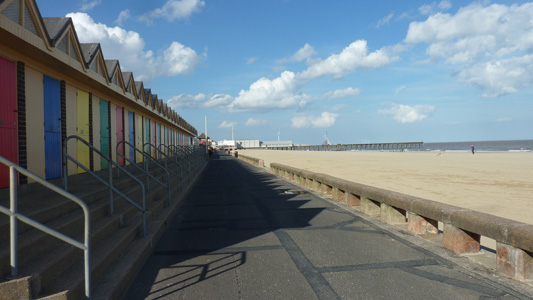 Lowestoft Prom and Beach Huts. Claremont Pier in distance - a coffee and hot donut awaits!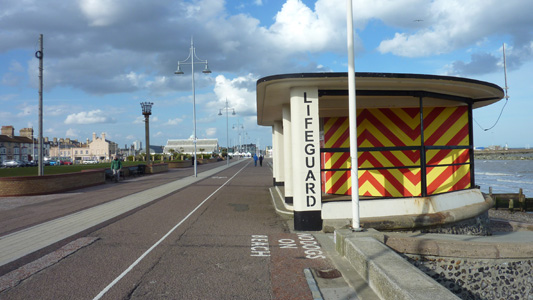 Lifeguard Station near South Pier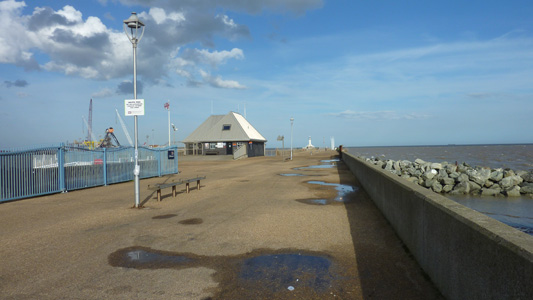 Harbour Breakwater and RNLI station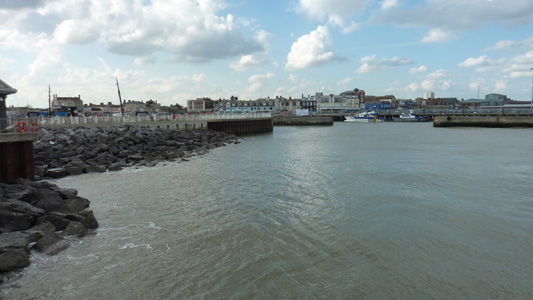 Lowestoft Harbour with town centre and train station in distance. Job done