Royal Military Canal Path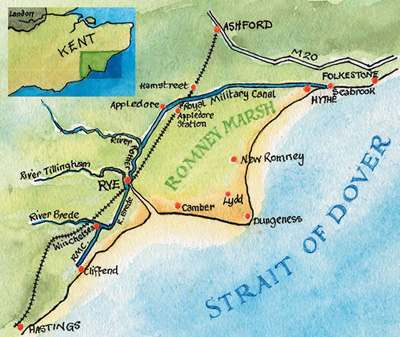 The Royal Military Canal Path runs for 28 miles along the entire length of the Royal Military Canal from Seabrook, Kent to Cliff End in East Sussex. Walked as: Rye to Hamstreet, Cliff End to Rye, Hamstreet to Hythe. One of my earlier walks, probably done in 2004. A wonderful walk with much stunning countryside through the marshland beyond Rye. The path can be a bit overgrown though and a chore to wade through. There is lots of flora and fauna - Horse Chestnut and the sound of marsh frogs. The walk is coincident with the Saxon Shore Way between Cliff End and the Kent border. It was built as a strategic defense in the early 19th century as France was seen as a great threat at that time. When Napoleon waas defeated the canal lost its strategic significance but is now used for water control in the area and a great wildlife habitat. You also pass near Winchelsea, Appledore, Hamstreet and Hythe. I finished the way walking into Folkestone.
Rye to Hamstreet
2004 ? 10.5 Miles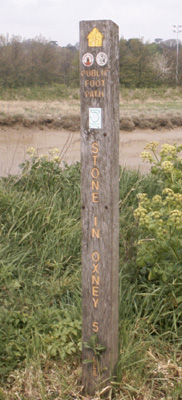 Blimey - Saxon Shore Way, RMCP and Sussex Border Path...Choices!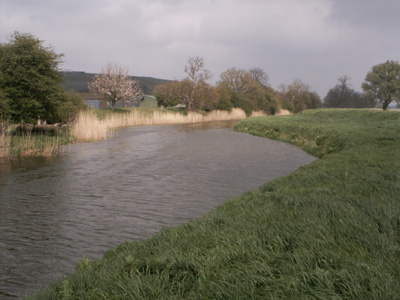 Every 500 yards there is a turn, for defense reasons.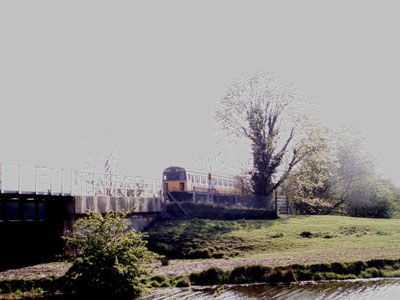 Ahh...the ubiquitous 'Thumper' - this arthritic elderly diesel unit plodded up and down between Ashford and Hastings for 40 or so years but is now no more...the sound sends shivers down your spine (right this is getting scary!) Hamstreet.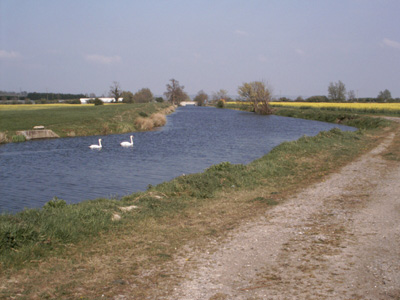 Back to some semblance of normality, 'big white duck fings' near Hamstreet
Cliff End to Rye
2004 - 6 Miles
I actually walked from Hastings but the bit to cliff End don't count!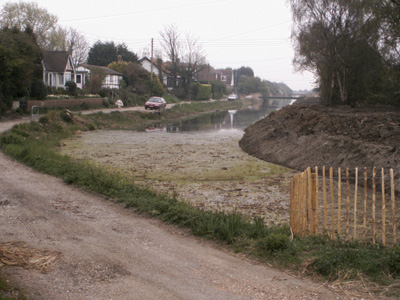 the start of the RMCP at Cliff End - A bit shabby actually.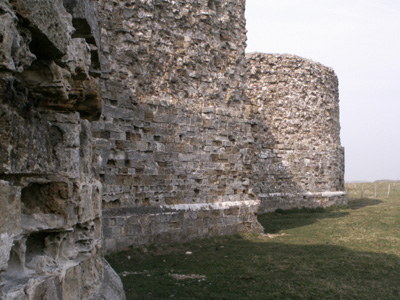 Camber castle - needs a bit of repointing!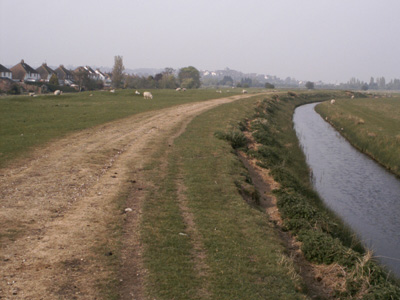 Nearly at Rye
Hamstreet to Hythe (Seabrook)
12 Miles
The walk goes on to Seabrook, East of Hythe, so walked on a couple of miles into Folkestone to get train back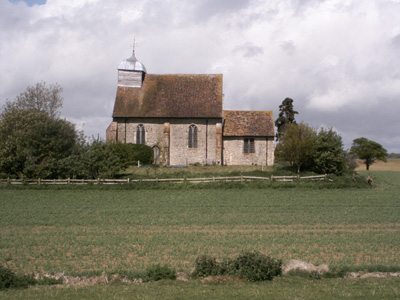 Church near Iden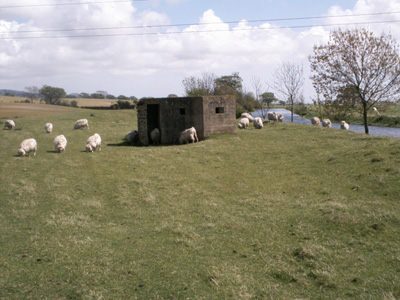 New use as a sheep shelter - I have always thought that farmers were a bit unreasonable not providing sheep with a gaff!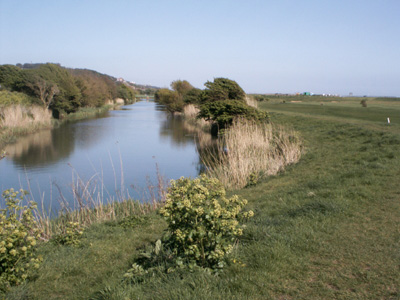 Just past Hythe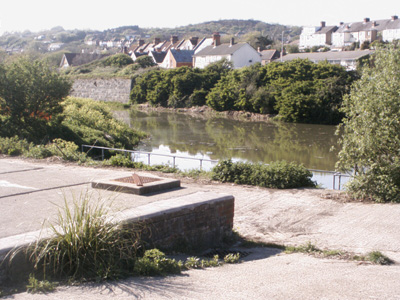 wot a swizz - the end is as ugly as the start!