Wealdway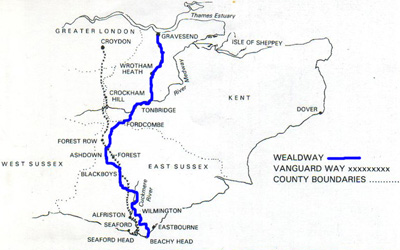 80 miles from Gravesend Kent to Eastbourne, E. Sussex. Beautiful and a wonderful sister walk to the Vanguard Way. Walked in sections: Berwick to Eastbourne, Blackboys to Berwick, Withyham to Blackboys, Tonbridge To Withyham, Wrotham Heath To Tonbridge, Gravesend To Wrotham Heath.
Berwick to Eastbourne
9.5 Miles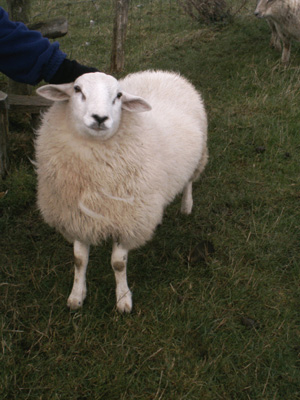 This naughty little sheep at Berwick took exception to us crossing the field, and kept banging into us - my friend had to take hold of him and tell him off!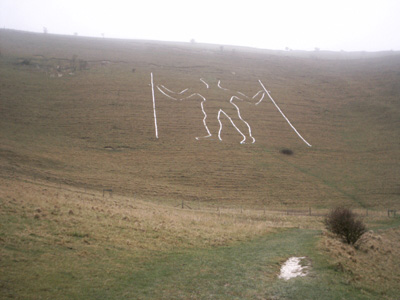 Long Man of Wilmington. This section was stunning and quite spooky as the mist closed in on the downs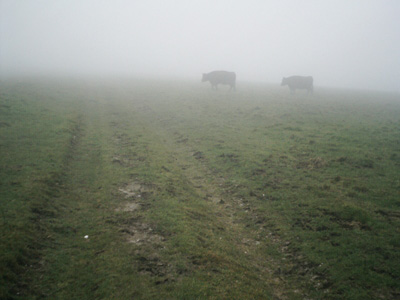 Cows in the mist
Blackboys to Berwick
14.5 Miles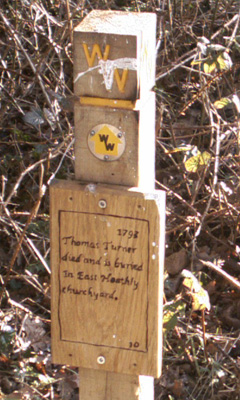 These lovely waymarkers around East Hoathly carry info about Thomas Turner - a local shopkeeper and diarist. Something to keep the long distance walker informed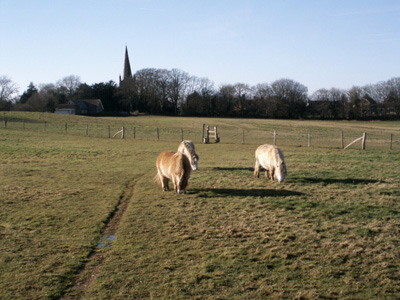 Chiddingly and pint sized horses. The Vanguard and Wealdway cross here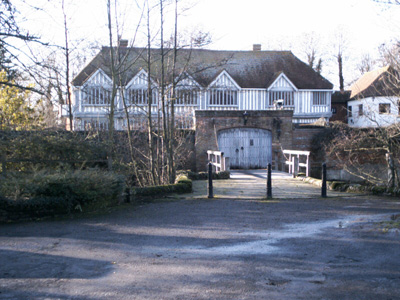 Attractive old house near Hellingly
Withyham to Blackboys
Saturday 14 January 2006 - 13.5 Miles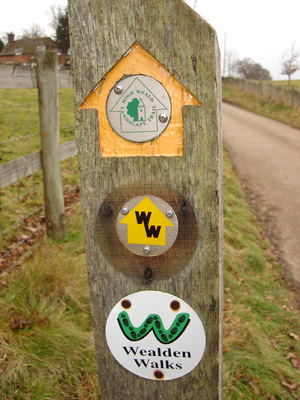 Waymarking near Withyham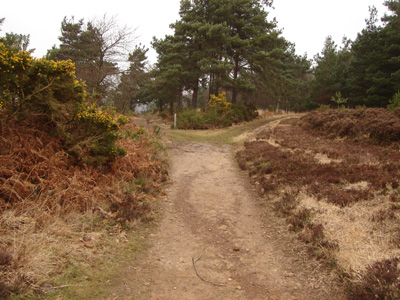 Which way now? Ashdown Forest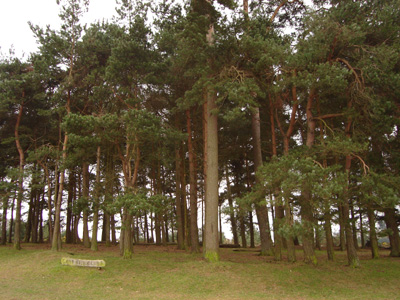 Camp Hill Clump. On the Vanguard Way there is a picture of the other clump. Both ways also cross here as well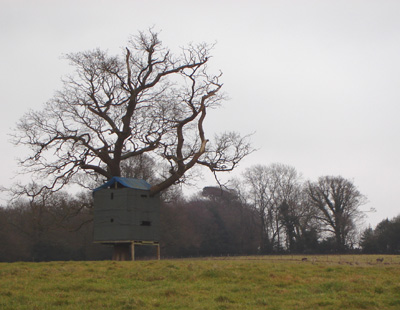 Bizarre tree house - also the little blobs by the fence to the right are deer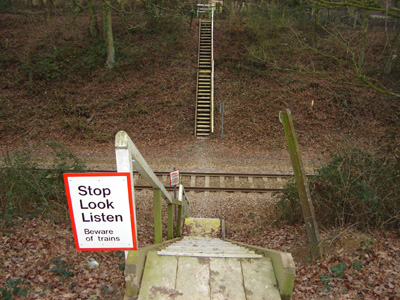 Crossing the Uckfield line - I couldn't resist having my lunch here - although this poor run down, singled and truncated railway saddens me
Tonbridge to Withyham
Saturday 28 January 2006 - 10 Miles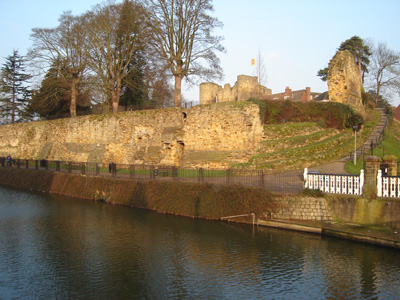 Tonbridge Castle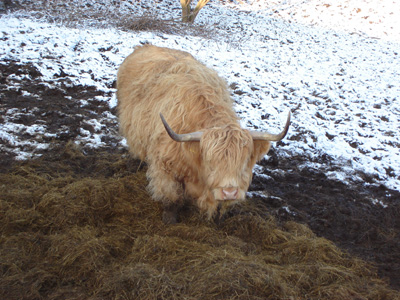 Aberdeen Angus - near Tonbridge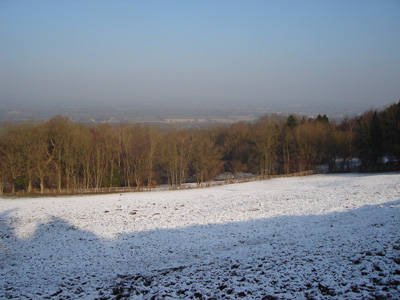 Bloody cold - I try to keep walking all year and here is some of that rare white stuff in the south east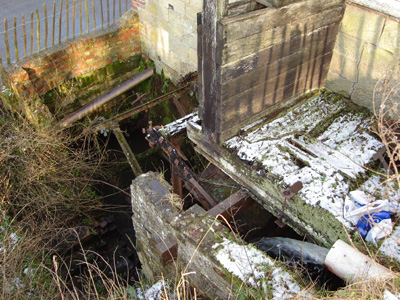 Remains of watermill at Southborough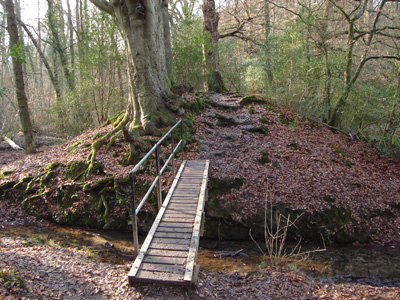 Just visually interesting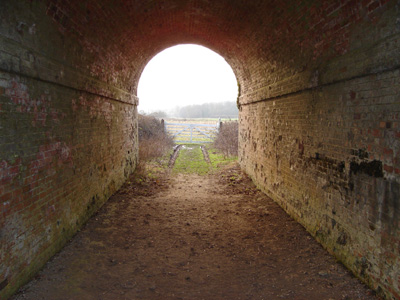 underbridge - Uckfield line near Groombridge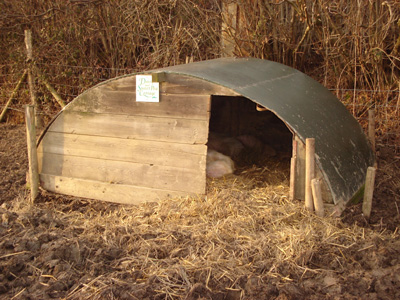 Daisy and Sweetpea cottage - a home for porkers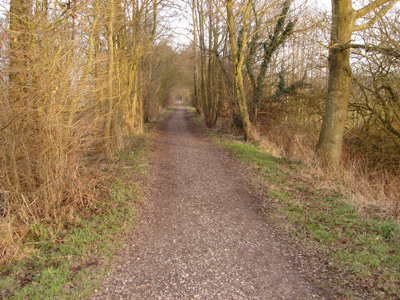 Forest Way - a railway no more
Wrotham Heath To Tonbridge
14 Miles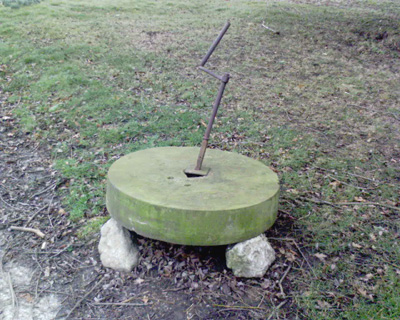 Strange - near West Peckham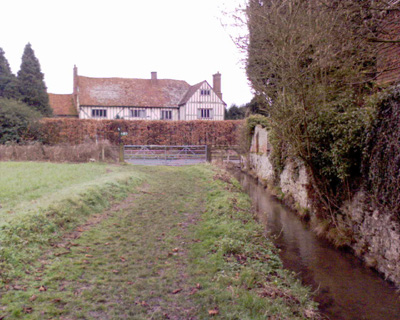 Another lovely old house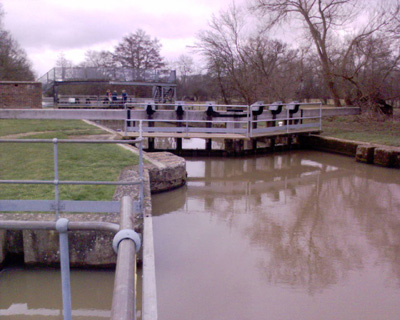 East Lock - a few miles from Tonbridge. Also near the meet/break point for the Medway Valley Path
Gravesend to Wrotham Heath
Sunday 14 May 2006 - 13.5 Miles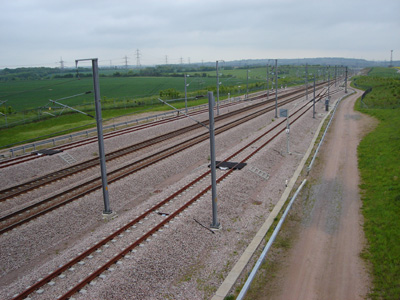 CTRL near Gravesend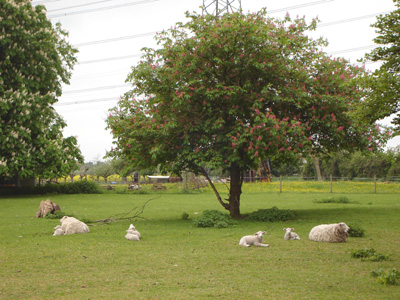 Sweet lambs chilling out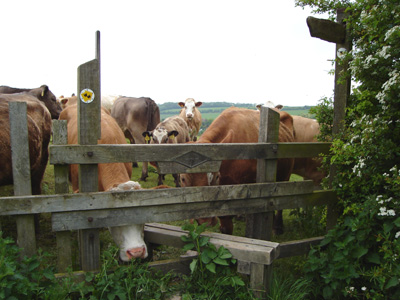 These cows followed me across field - maybe thought I had some scoff for them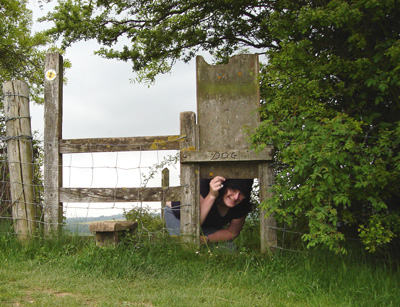 DOG - self deprication as usual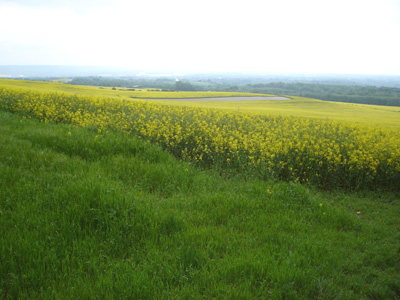 Vista near Coldrum Stones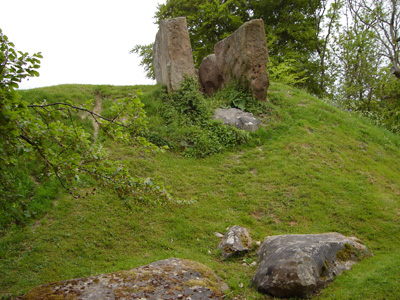 A bit of Coldrum Stone Circle
Boiler finished another walk - so why the tum?