Speyside Way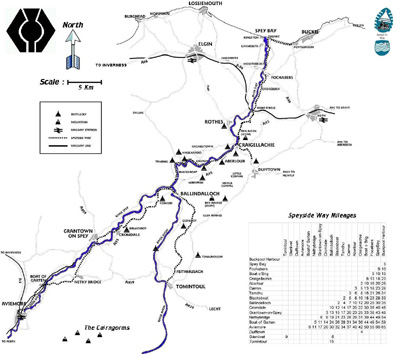 In 2006 I walked a very long and hot 26 miles from Buckie to Dufftown via Craigallachie. This was very varied walking - with the sea, rivers, mountain paths and forest tracks, as well as long tarmac sections on quiet narrow roads. I have just had another marathon shuffling session, in April 2007. I have now completed the main route, having walked on from Craigallachie to Grantown-On-Spey, then next day on to Aviemore. (Just) Tomintoul spur left and the impending extension to Newtonmore, which will add another 15 miles or so to the main route. I will go back and do these together when finalised, although for Tomintoul I will need a damm light pack as it is up and down a lot.
Buckie To Dufftown
Friday 9 June 2006 - 26 Miles
ID09062006#?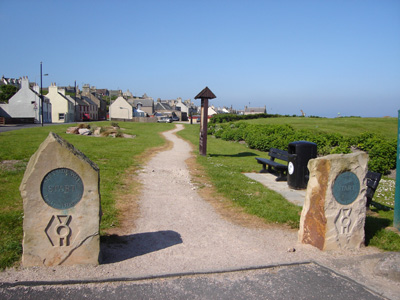 Official start - Buckpool Harbour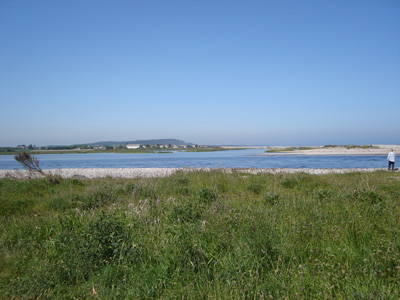 Spey Bay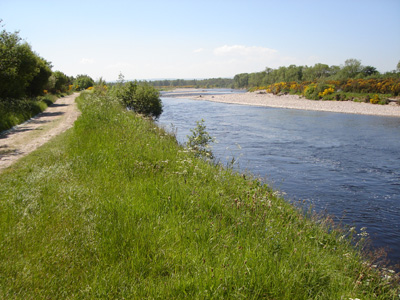 Near Spey Bay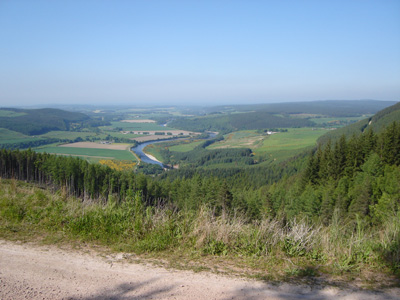 Above Boat O'Brig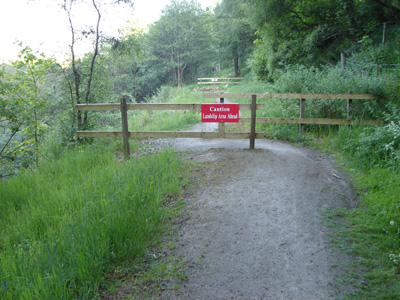 Danger on the Dufftown Spur. This former railway seems to be falling into the river.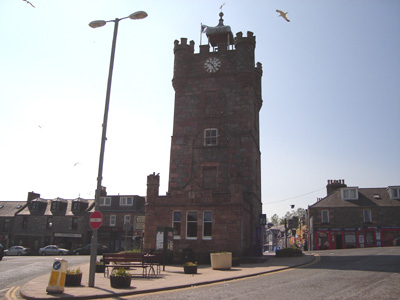 Dufftown
Craigallachie to Grantown-On-Spey
Wednesday 25 April 2007 - 23 Miles
1st day from Craigallachie to Grantown-On-Spey extremely hard - you spend many miles on old trackbed, then are diverted off into forests and some strenuous climbing. The terrain is also rocky in places and by the end of day I was aching big time stylee.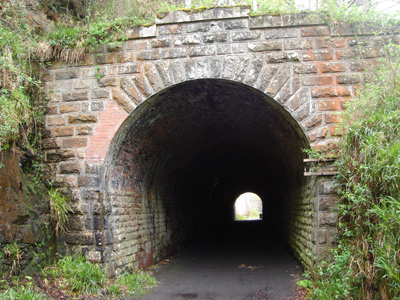 Tunnel near Craigallachie - the only one on the line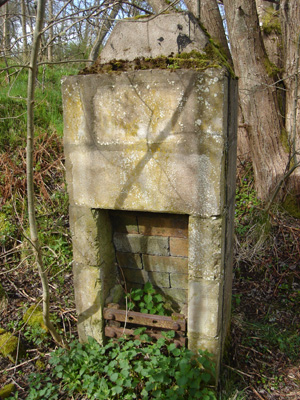 Grim remains of lineside hut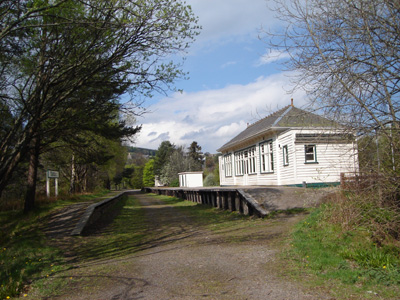 Tamdhu station, near Knockando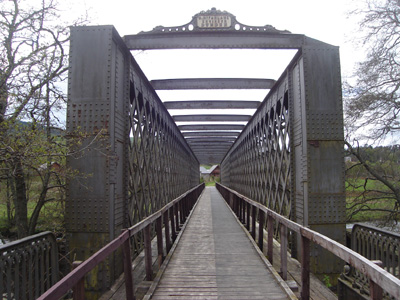 Seems extremely over engineered now with no trains, even for my weight!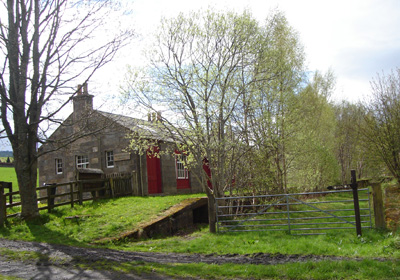 Ballindalloch Hostel in the old station. This is also where the Tomintoul spur starts. Still to be tackled.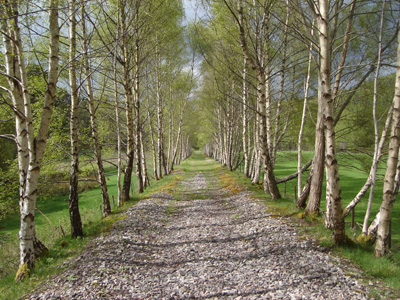 Ballast bed still exists here - shortly before diverted off trackbed onto tough bit of walk.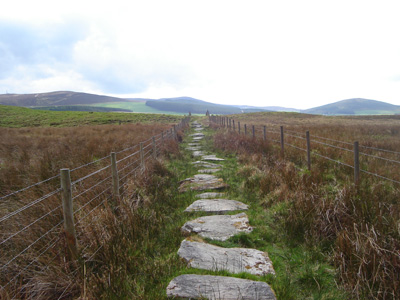 Stepping stones and the start of the tough bit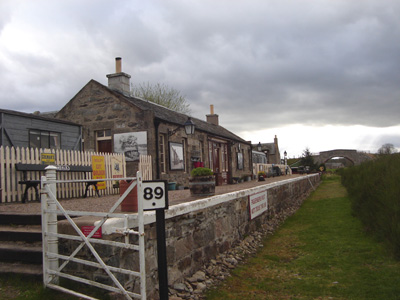 Cromdale Station - beautifully preserved - but no track!
Grantown-On-Spey to Aviemore
26 April 2007 - 17 miles
A much easier day, the off trackbed sections were almost level, wonderful weather and a ride on the Strathspey Railway at lunchtime.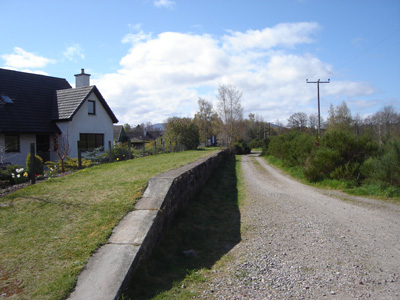 Nethy Bridge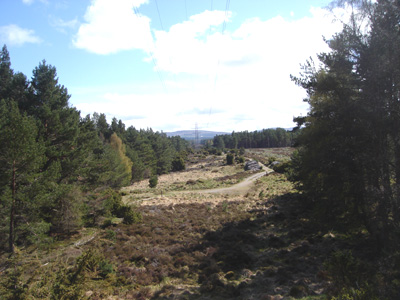 Forest walking after Nethy Bridge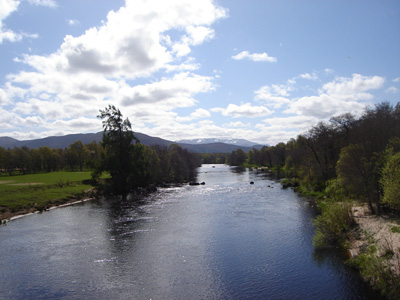 Crossing Spey at Boat Of Garten. Aviemore in far distance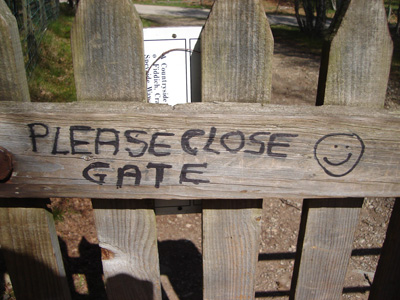 Gate near Boat-Of-Garten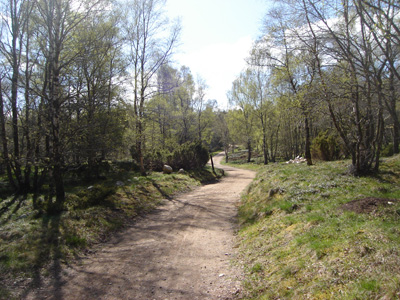 The last four miles to Aviemore are on a combined walking/cycling track - very good surface and runs near the Strathspey Railway - so some good photo opportunities arose.
Well that's it for now - until the Newtonmore extension!