High Weald Landscape Trail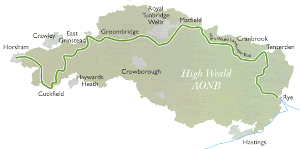 HWLT map
90 Miles from Horsham West Sussex to Rye East Sussex, also walking in Kent. Yet again a real beauty - lovely rolling countryside with farms, streams, rivers, woodland and other stuff to flick your switch. Partly coincident with Tunbridge Wells Circular and Sussex Border Path. Walked in these stages: Tenterden to Rye, Goudhurst to Tenterden, Tunbridge Wells To Goudhurst, East Grinstead to Groombridge, Haywards Heath (Copyhold Lane) to East Grinstead, Horsham to Haywards Heath (Copyhold Lane). Some wonderful towns such as Goudhurst, Cranbrook and Tenterden.
Tenterden to Rye
May 2005 - 11.75 Miles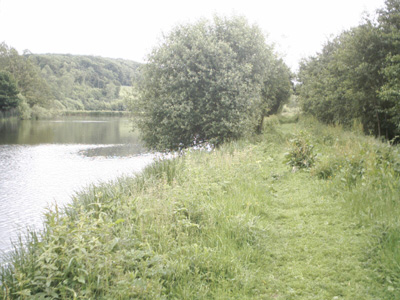 Coneyboro Wood Nr Tenterden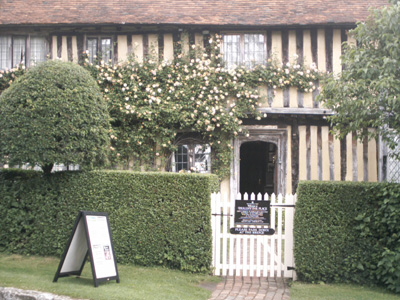 Smallhythe Place (NT)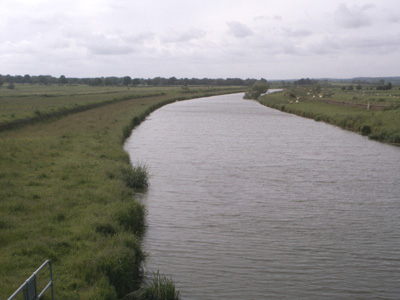 River Rother
Goudhurst to Tenterden
Saturday 25 March 2006 - 15.5 Miles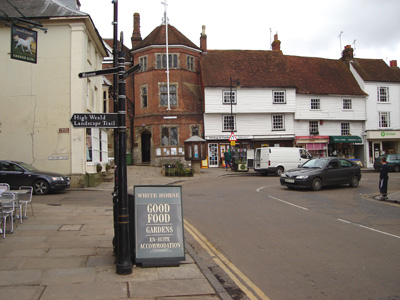 Cranbrook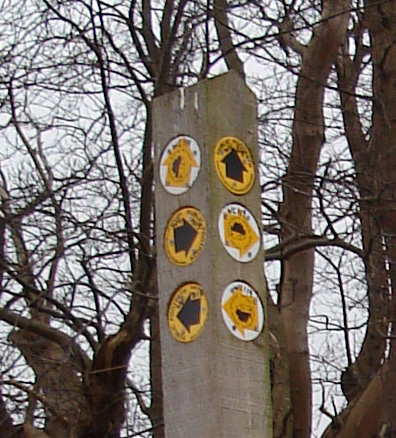 Wot? Too much information? This bastard confused me anyway - scratched skull for 10 minutes, then went wrong way and wasted a couple of miles and quite a bit of sanity to recover the way. If you see this near Benenden School then panic! My pet hate is non existant or ambiguous waymarking. I will have to do a rogues gallery.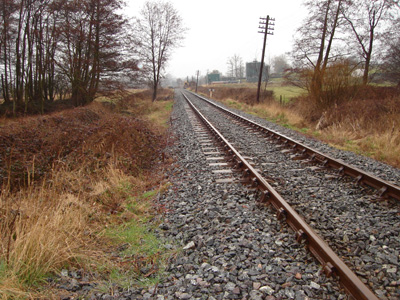 Crossing the Kent & East Sussex Railway at Rolvenden - absolutely raining cats and bleedin' dogs.
Tunbridge Wells to Goundhurst
Saturday 3 June 2006 - 12 Miles
Train to Tunbridge Wells. Pick up HWLT at Hawkenbury. Coincident initially with TWC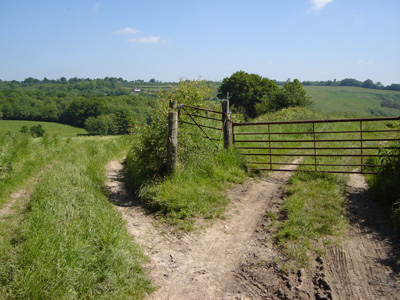 Near the start at Hawkenbury after the feeder from Tunbridge Wells. Sometimes you just get a feeling that a walk is going to be wonderful
In contrast to last few pics, this section from Tun Wells to Goudhurst was scorchio. Furnace pond near Horsmonden.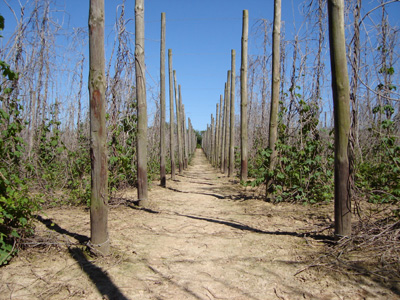 Another Kent Icon - The hop pole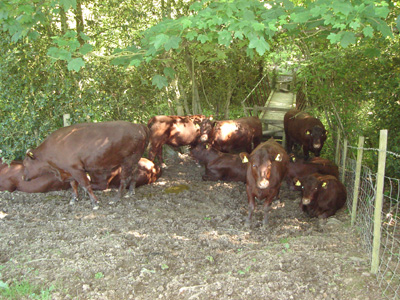 These cows had serious attitude - did not want to budge for me to get to the bridge - I can't blame them, it was the only bit of shade in the field.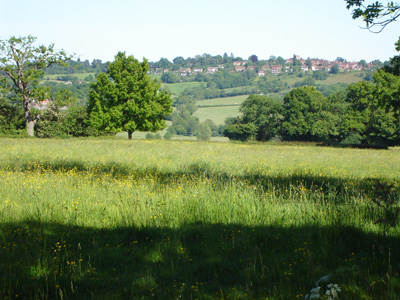 Looking to Goudhurst - A beautiful village on the hill. So quintessentially rural Kent. Finished walk really quick and had to sit in the shade here for an hour before finishing and getting a bus - Another casualty of the railway massacre.
East Grinstead to Groombridge
Saturday 1 July 2006 - 10.25 Miles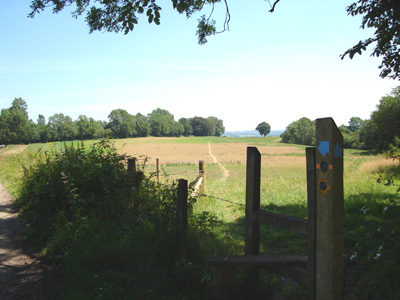 Just past Forest Row after the trek along the Forest Way, another disused railway line.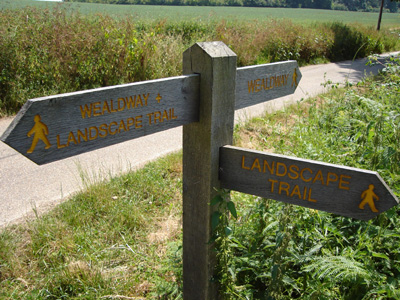 Simple and straightforward - withyham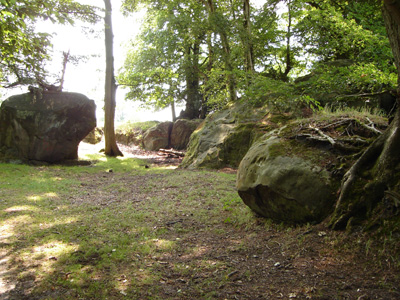 An ecample of the delightful rock formations near Groombridge. Another great walk, ending with a ride on The Spa Valley Railway back to Tunbridge Wells.
Haywards Heath To East Grinstead
Saturday 15 July 2006 - 12.5 Miles
Train to Haywards Heath and then from East Grinstead home. Viva La Daysave!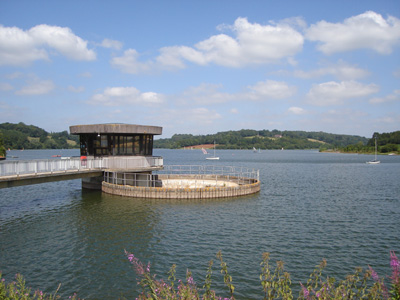 Ardingly reservior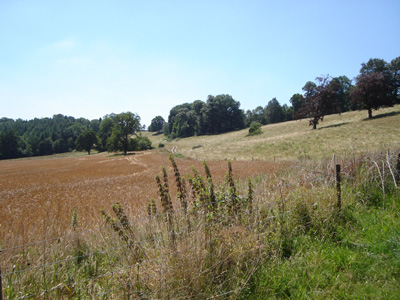 Typical scene on the trail