Dollis Valley Greenwalk and Hampstead Heath


Dollis Valley Greenwalk is a 10-mile riverside walk from Mill Hill to the northern friges of Hampstead Heath linking areas of public open space along the valley of the Dollis Brook, a tributary of the Brent, that rises near Arkley. It passes through Moat Mount Nature Reserve, Barnet Gate Wood, an ice age forest remnant, Totteridge Fields, and under Mill Hill viaduct.
Hampstead Heath (locally known as "the Heath") is a large, ancient London park, covering 320 hectares (790 acres).[1] This grassy public space sits astride a sandy ridge, one of the highest points in London, running from Hampstead to Highgate, which rests on a band of London clay.[2] The Heath is rambling and hilly, embracing ponds, recent and ancient woodlands, a lido, playgrounds, and a training track, and it adjoins the stately home of Kenwood House and its grounds. The SE part of the Heath is Parliament Hill, whose view over London is protected by law.
High Barnet to Hampstead Heath Station
Saturday 21 January 2012 - 9.75 Miles
ID21012012#4
Today the original plan was to walk the Wandle Trail, but as I felt slightly Monkey when I got up, decided to do this instead as rather shorter. The train to London had a rail replacement bus for some of the journey (Wadhurst to Tonbridge) and as well as lengthening the journey as made an interesting change. When I eventually reached High Barnet at the far end of the Northern Line, I joined the LOOP to reach the junction with the Dollis at Barnet Playing Fields - the section from the start at Moat Mount Open Space previously completed on the LOOP. Walking south I followed almost faithfully by the Dollis Brook passing between Totteridge and Whetstone as I also shadowed the Northern Line, then Woodside Park, the only place where it went slightly awry and I had to cut through a sports club that selfishly annexes the river path. On to pass near Finchley and Hendon, before joining the Capital Ring for a previously walked joint section to Hampstead Garden Suburb, before branching off through Little and Big Wood (see what I did there) and ending the Dollis walk at the edge of Hampstead Heath Extension, where I had a little bit of a chill before plotting a generally South East route across the extension and reaching the road at Spaniards Inn, turned left to soon reach Kenwood House where I walked through the pleasant grounds and left by the clumsily named Highgate Gate to walk down by the Highgate Ponds, then up Parliament Hill where I had my main scoff while drinking in the civilised atmosphere looking over a stunning view of London before heading down to Hampstead Heath Station and back home. A wonderful walk on a very well waymarked and maintained path through some pleasant urban areas.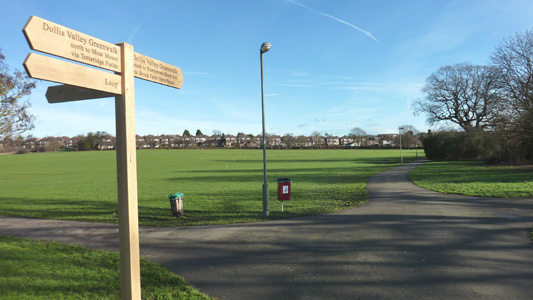 Junction with LOOP at Barnet Playing Fields
Clearly this walk has been recently treated to a fingerpost and waymark makeover - well done whoever is responsible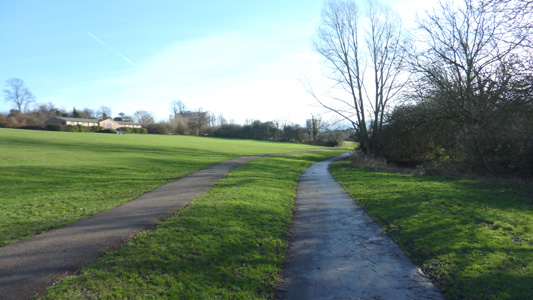 Brook Farm Open Space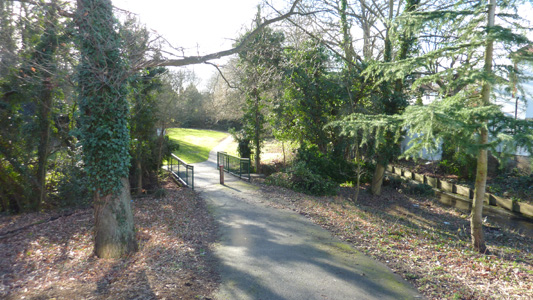 Whetstone Stray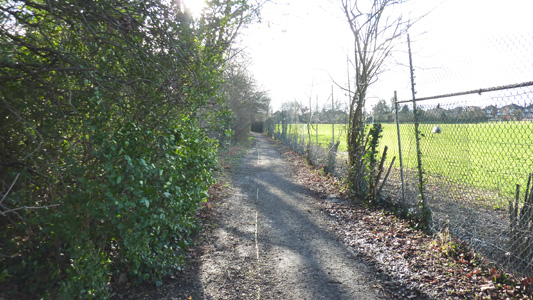 Near Woodside Park - just after this section was a road with no waymarking. I made the natural assumption to continue forward by the river although this was wrong and I ended up in a sports club grounds - not my bloody fault!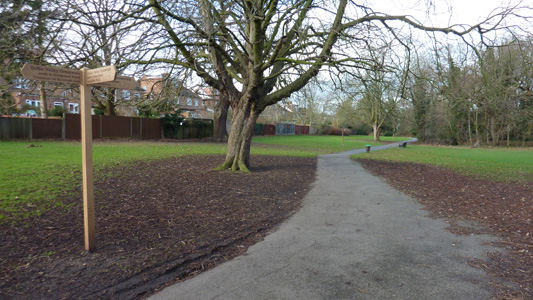 Very nearby this waymarker shows I had a choice of diverting away from the river and arriving here via Holden Road or Southover!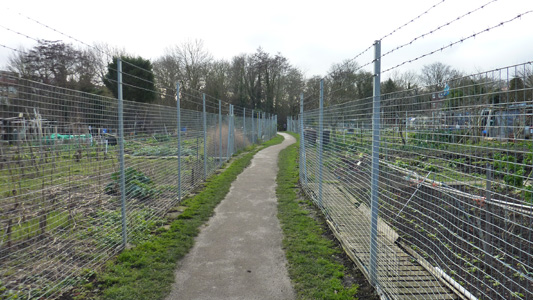 Passing between allotments - sad they need to be fenced off really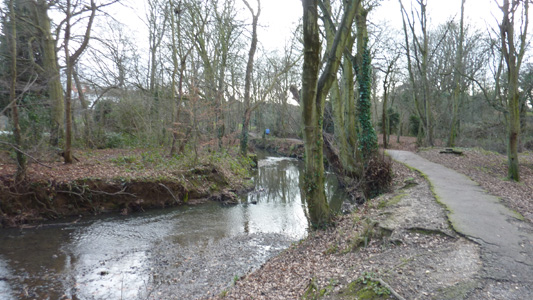 Rather wobbly tarmac path by Dollis at Finchley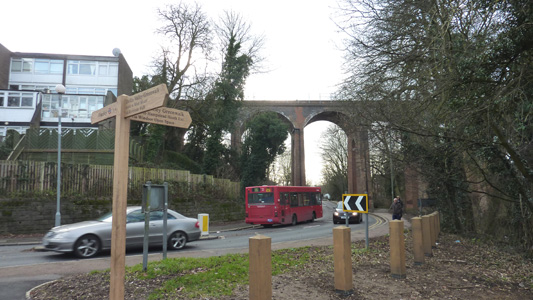 Viaduct on the silly truncated stump of the Northern Line leading to Mill Hill East - seems hardly worth it for just one station...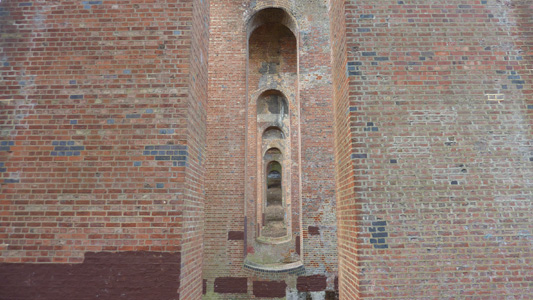 Although, it is a beautiful structure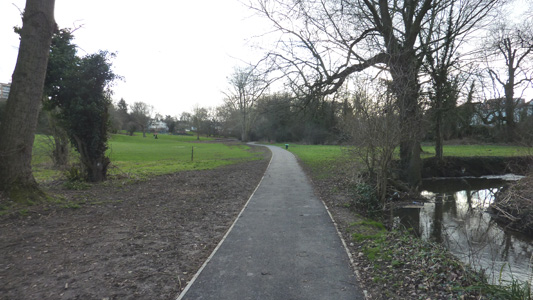 Windsor open space after a very brief road walk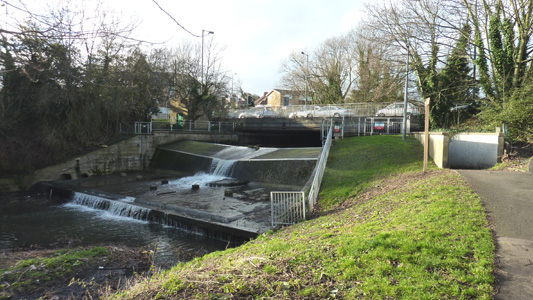 Underpass and Weir off North Way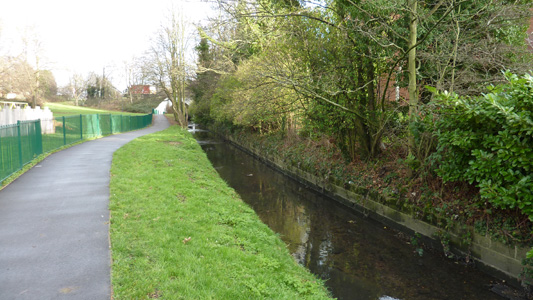 Joining the Capital RIng - all very familiar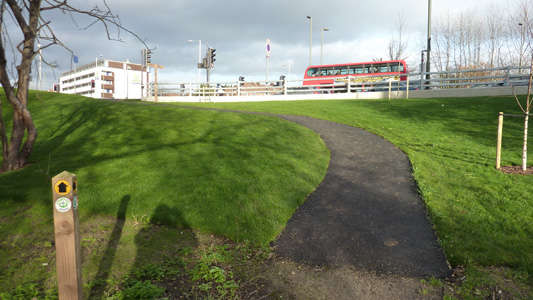 Henlys Corner just before branching off from the Capital Ring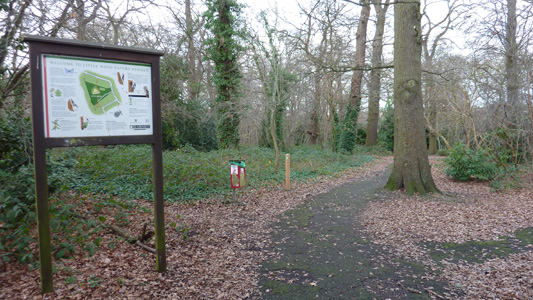 Little Wood Nature Reserve - sure is small!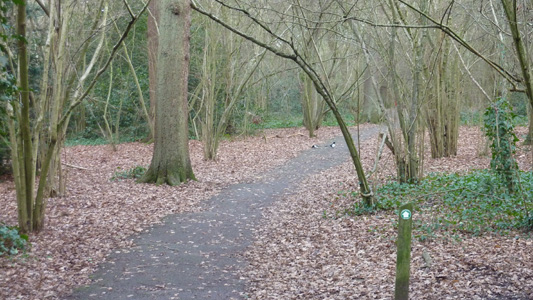 Big Wood - Not very big innit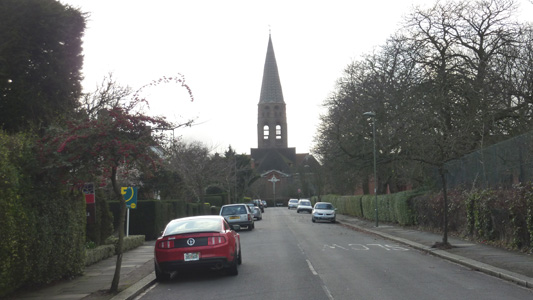 Impressive St Jude's Church - Central Square Hampstead Garden Suburb. This is also an area with a significant Jewish Community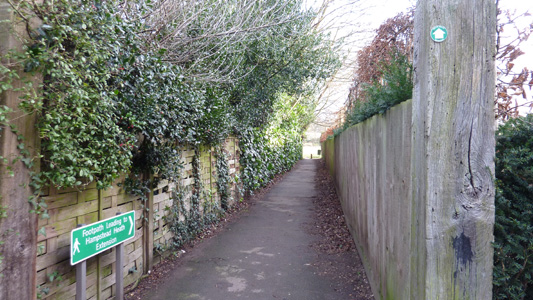 Footpath leading on to Hampstead Heath Extension. The Dollis Green Walk ends here but Annierak keeps on Truckin'!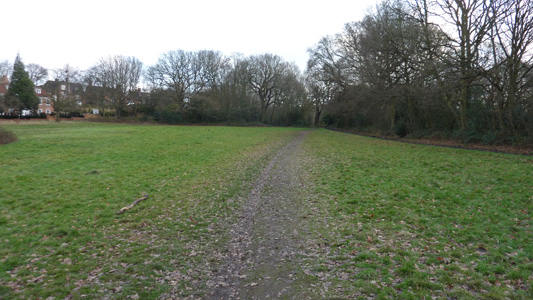 Following my own paths across Hampstead Heath Extension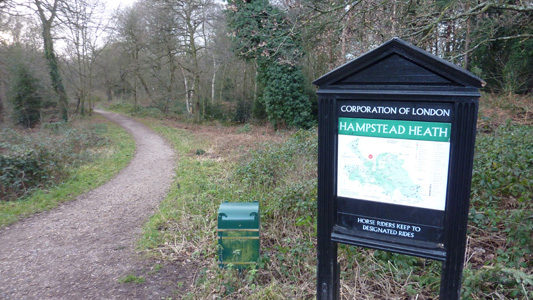 Corporation of London Sign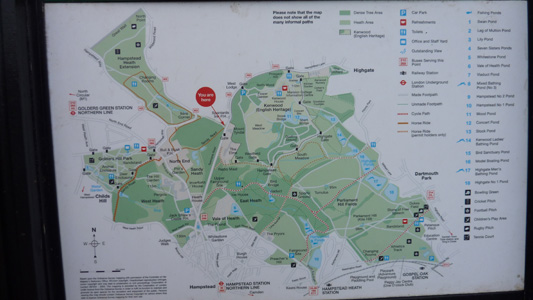 Very clear and well detailed map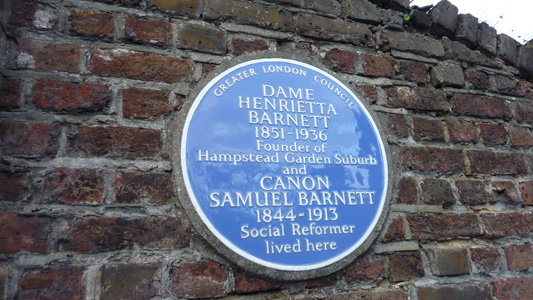 Read what is says!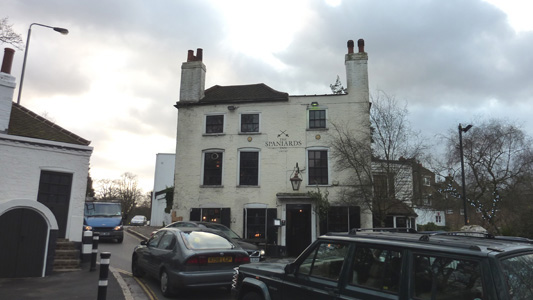 Spaniards Inn Est 1585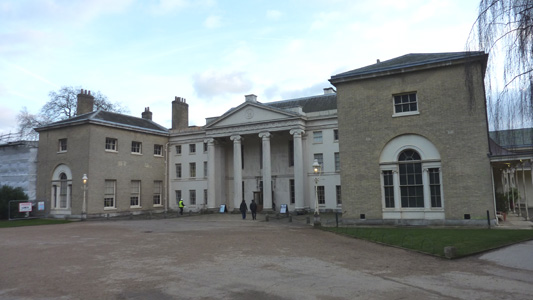 Kenwood House - a bit of renovation work going on so their was a temporary schiller and tea hut set up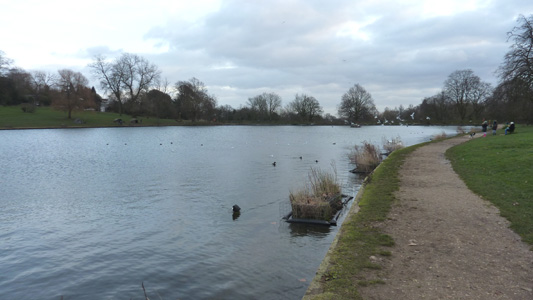 Bird Pond, one of the Numerous Ponds on the Heath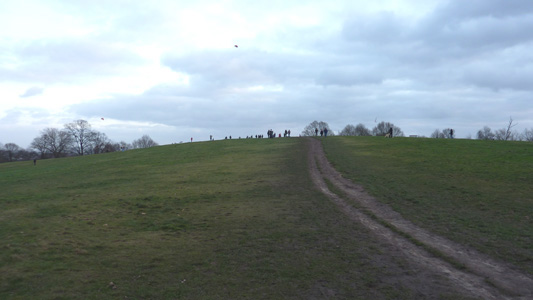 The simples ascent of Parliament Hill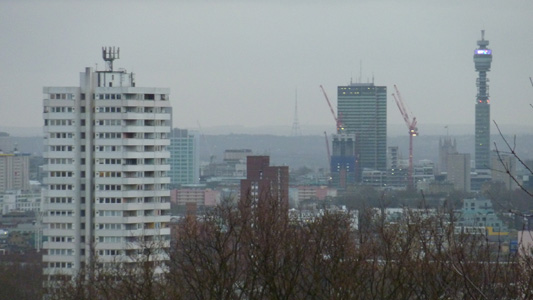 One of my 'zooms' from Parliament Hill - Bt Tower, Crystal Palace Transmitter etc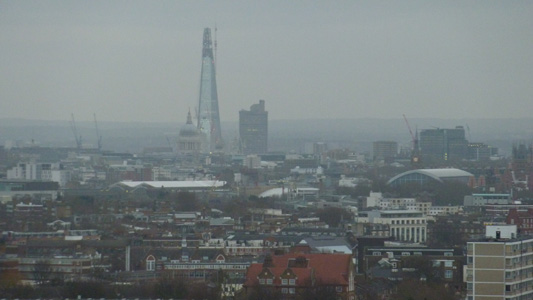 Shard, St Paul's etc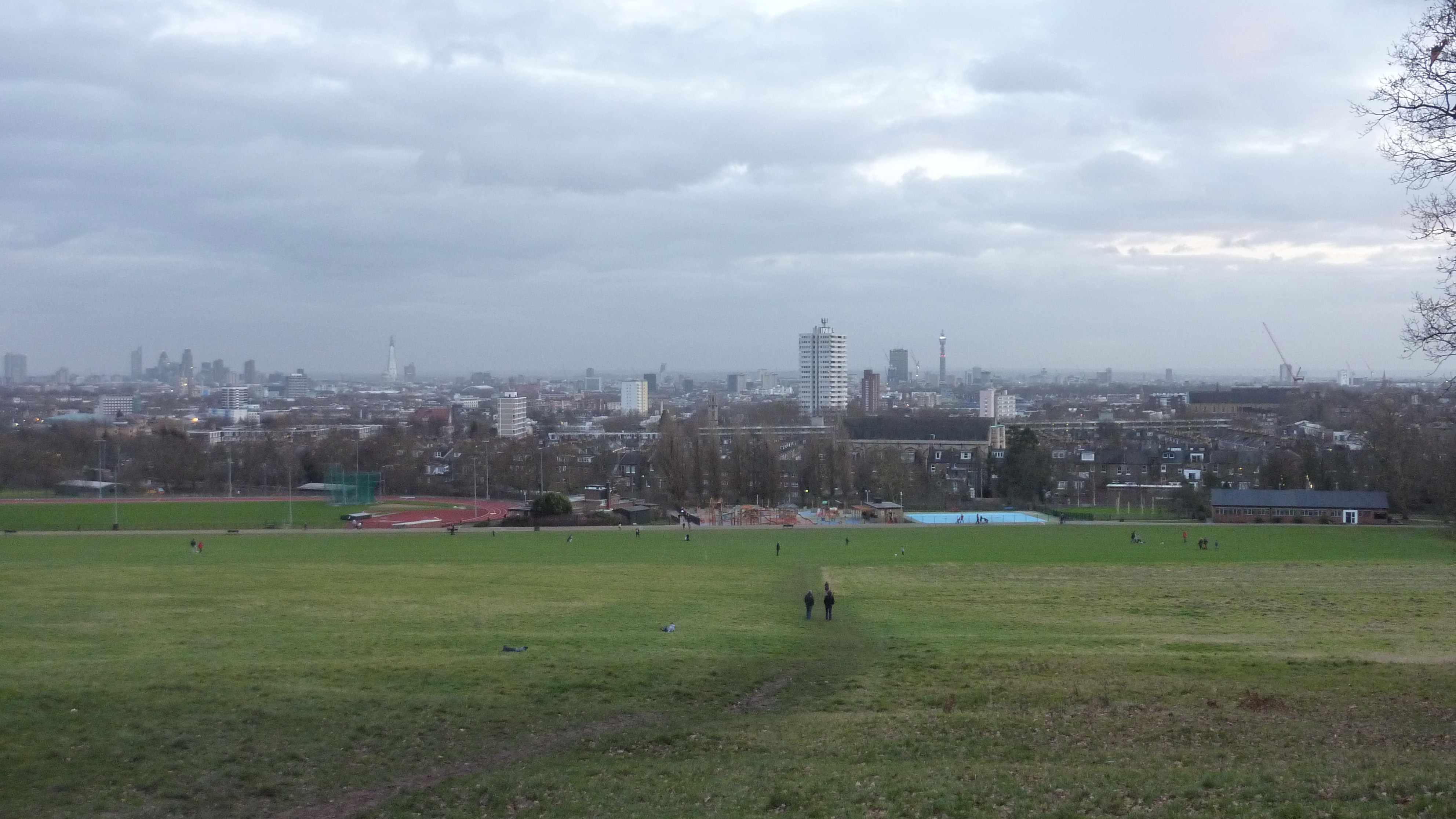 Panorama - then short walk to Hampstead Heath station in the dusk