The Saxon Shore Way


The Saxon Shore Way is a 163 mile regional path (i.e. supported and recognised by local authorities through where it runs). Waymarking can be spurious relative to a national trail but in this case is quite impressive overall. The route runs from Gravesend Kent, to Hastings, East Sussex (bleedin' handy for me) a distance of 163 miles. Following as closely as possible the Roman geography of the Kent coast (so no foray onto the isle of Thanet). I have been doing sections of this walk on and off for several years and finished April 2007. Almost entirely level walking, with some attractive scenery such as near the Swale and surprisingly pleasant urban passage through Seasalter Whitstable and into Herne Bay for example, although Sittingbourne was a bit grim.
Sections walked: Rye to Hastings, Hamstreet to Rye, Sandling to Hamstreet, Deal to Dover, Sandwich to Deal, Herne Bay to Sandwich, Faversham to Herne Bay, Swale Station to Faversham, Gravesend to Strood, Strood to Swale. Coincident with North Downs Way between Dover and Sandling.
Rye to Hastings
2003 - 11 Miles
NO PHOTOS
Hamstreet to Rye
December 2003 - 12 Miles
ID??122003#?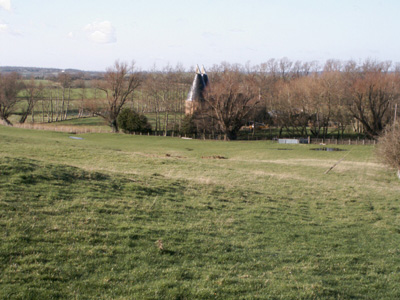 Kent Oast nr Appledore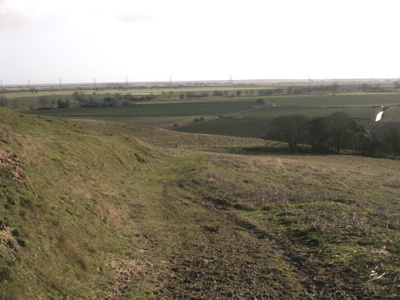 Descending towards the RMCP (Royal Military Canal)
Sandling to Hamstreet
Sunday 15 May 2005 - 12.5 Miles
ID15052005#?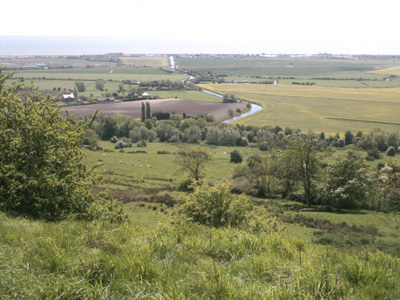 An attractive vista looking towards the sea walking to Hamstreet
Deal to Dover
Saturday 7 Jan 2006 - 10 Miles
ID07012006#?
Bleedin' parky!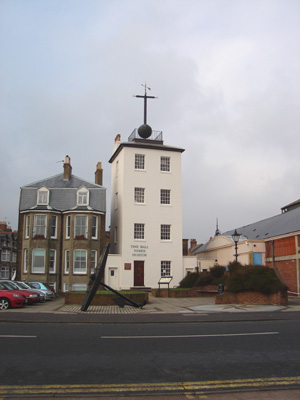 Deal time ball tower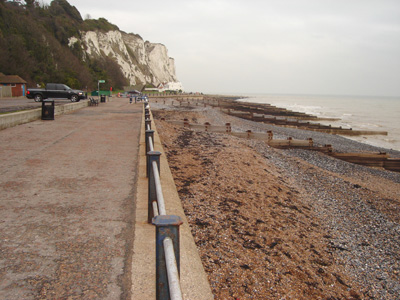 Near Dover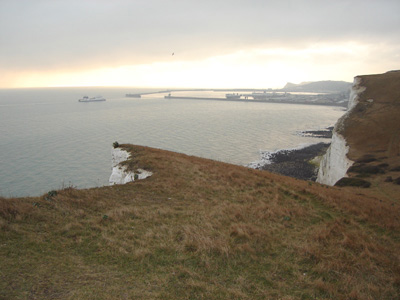 Dover Harbour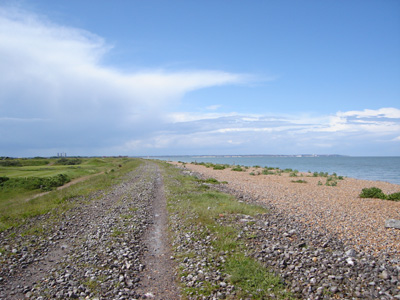 Near Sandwich with Isle Of Thanet and Richborough in background
Sandwich to Deal
Monday 29 May 2006 - 6 Miles
ID29052006#?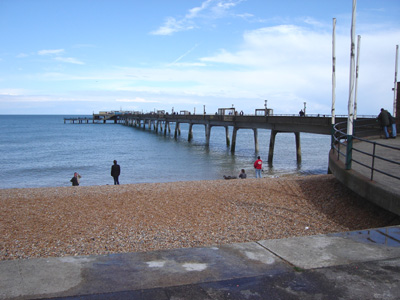 Deal Pier
Herne Bay to Sandwich
Saturday 17 June 2006 - 18 Miles
ID17062006#?
This was scorchio - I had great difficulty with the heat - had to sit in the shade above a stream for half hour and run out of water near the end!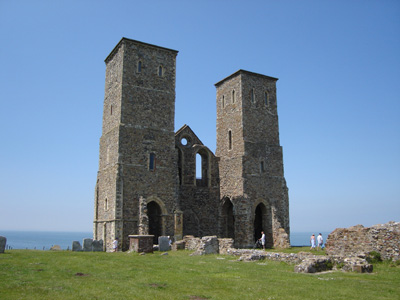 Reculver - from here the way cuts diagonally inland to Richborough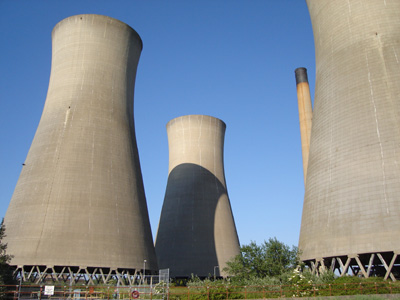 Defunct Richborough power station (apparently that Orimulsion was naughty stuff!)
Faversham to Herne Bay
Saturday 10 March 2007 - 13.5 Miles
ID10032007#?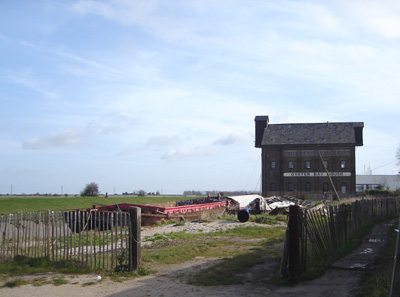 Oyster bay house - Faversham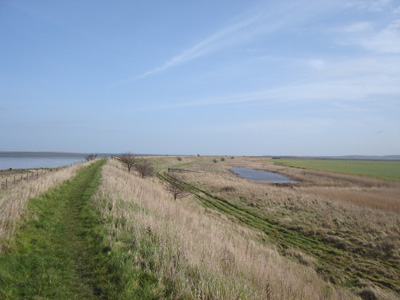 Blue skies and a long way to go - near Faversham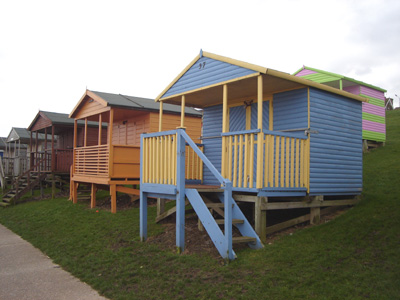 Beach huts - Tankerton Slopes
Swale Station to Faversham
Saturday 17 March 2007 - 17 Miles
17032007#?
Getting a bit more industrial now - Sittingbourne a bit grotty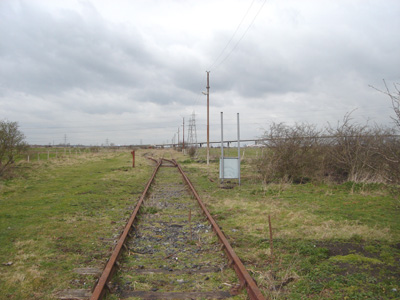 Disused sidings looking to Queensborough Bridge, Swale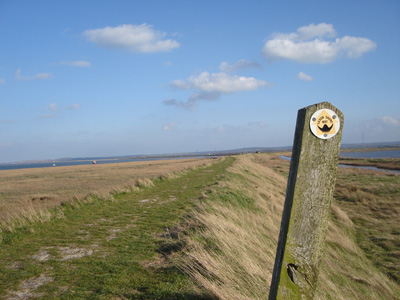 Waymarker near Harty Ferry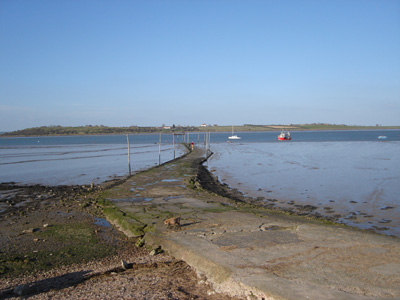 The old jetty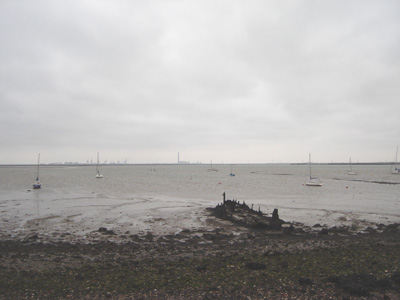 Swale near Gillingham - Thamesport far distance
Strood to Swale
24 March 2007 - 20 Miles
24032007#?
The first 5 miles are through rather grim urban areas of Strood, Rochester, Chatham and Gillingham. The rest of the walk is forutunately rural and pleasant. Got mugged by a roboschiller in Gillingham which swallowed two 20 P coins and the door would not open.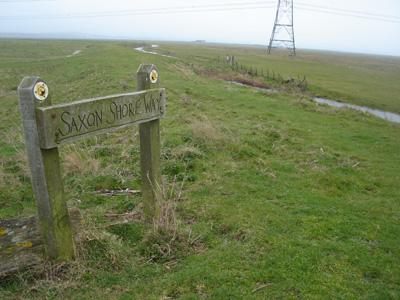 Chetney Marshes. This is a cruel section - you see the Queensborough bridge in front - but then make a huge detour round this area to reach it - several miles - but well worth it - and I don't cheat!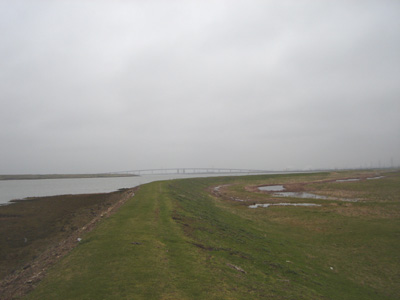 The last bit before Swale station...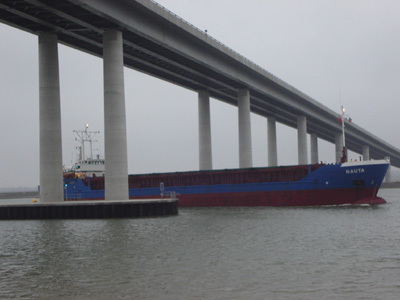 Amazing timing - just finished and this happened!
Gravesend to Strood
Saturday 7 April 2007 - 18.5 Miles
07042007#?
The lastest dose! Very interesting with the old forts and wonderful views to the Medway. A hot 'un today. Enchanting and peaceful few minutes at Hoo St Werburgh church, watching the white doves flipping around - it was so quiet and all you could hear was their wings as they entered nooks and crannies on the bell tower. I am not religious but these moments bring a pleasant peace and calmness which is just as good if you ask me.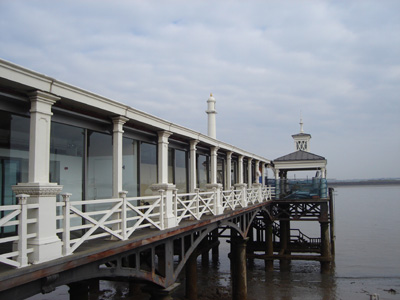 Town Pier - Gravesend. Sat here and had some brekky as I had to get a train at 7am to get here - actually reasonably pleasant. Tip - always have a mcPukes Brekky instead of Subway - the sausage fing in a roll is like cardboard, and get a great cheap coffee from a greasy spoon.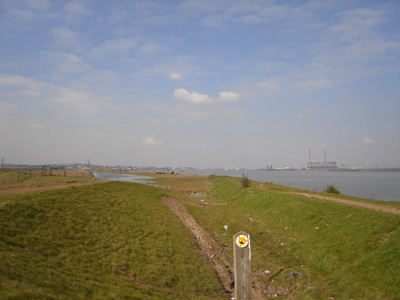 Thames near Shornmead Fort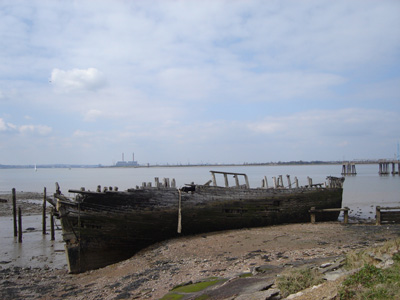 Knackered boat near Cliffe Fort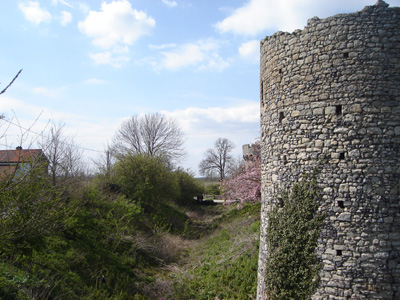 Pretty scenery at Cooling Castle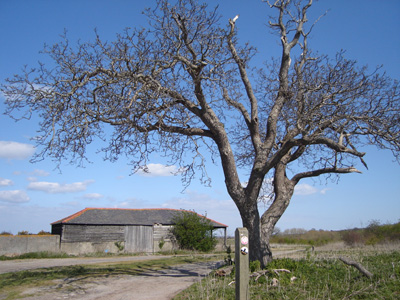 Eastborough Farm
Approaching the Medway at Hoo St Werburgh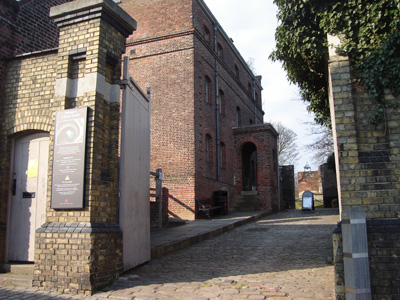 Upnor Castle and tiny high street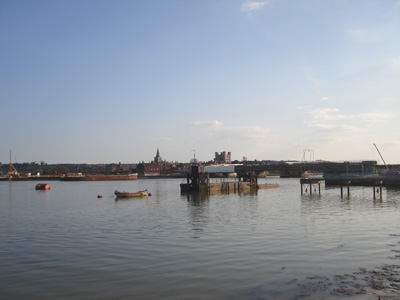 Medway at Strood looking to Rochester. Another one finished. Strood get 5 out of 5 baseball caps for chaviness, but at least I don't have to go there again!