Scafell Pike

At 978 metres (3,209 ft), Scafell Pike is the highest mountain in England. It is located in the Lake District National Park in Cumbria. It is sometimes confused with the neighbouring Sca Fell, to which it is connected by the col of Mickledore. The name Pikes of Sca Fell was originally applied collectively to the peaks now known as Scafell Pike, Ill Crag and Broad Crag, which were considered subsidiary tops of Sca Fell (which looks higher from many angles). The contraction Scafell Pike originated as an error on an Ordnance Survey map,[citation needed] but is now standard. The summit was donated to the National Trust in 1919 by Lord Leconfield in memory of the men of the Lake District "who fell for God and King, for freedom, peace and right in the Great War". Scafell Pike is one of three British mountains climbed as part of the (National) Three Peaks Challenge..
Route From Wasdale Head
Monday 10 April 2006
During a stay in Scotland, my father and I had decided to do our first mountain together. We drove down through the borders into the Lake District and stayed in a lovely B&B near Wasdale Head. An early start the next morning (after having a migraine on the journey down) and we got to it. My father had actually climbed this peak once before, by a slightly different route. Quite slippery and icy this was quite a challenge. When we eventually returned to the car, we still then had a long journey to make back to Livingston.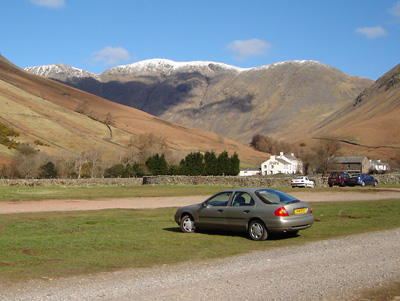 Parked at Wasdale Head (Not our Motor!)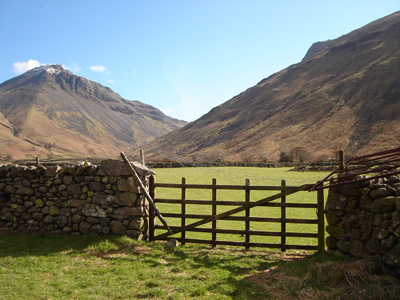 Just ready for the off...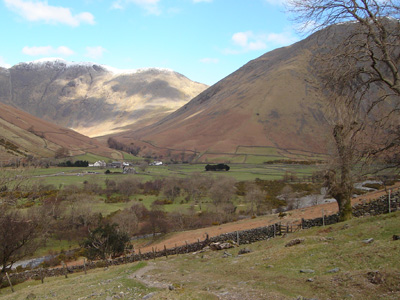 Just starting, looking back to Car Park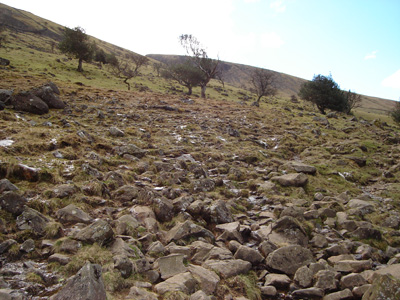 A scramble up by Lingmell Gill - as far as I remember, we made things rather difficult for ourselves!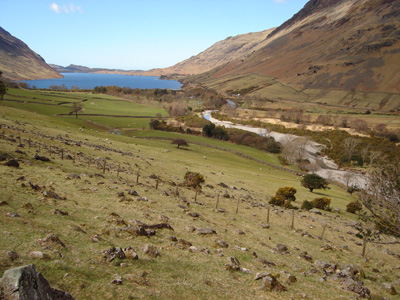 Looking over Lingmell Beck and Wastwater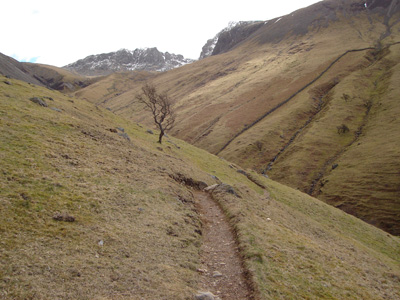 Above the Lingmell Gill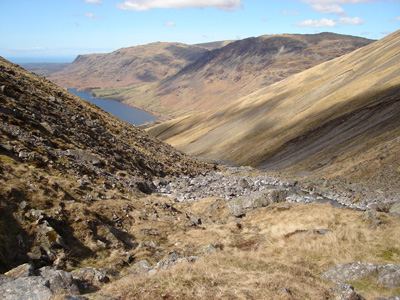 After another scramble, the view starts to open up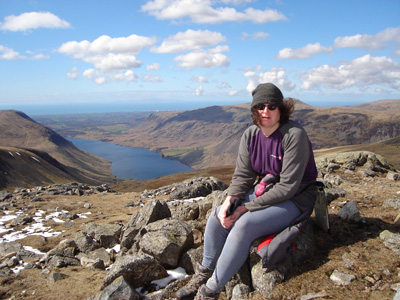 Time for a rest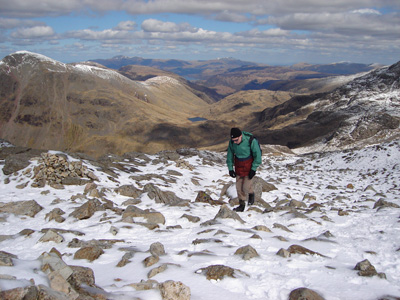 Getting slippery as we approach the summit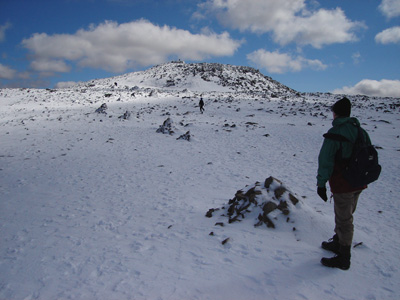 Almost there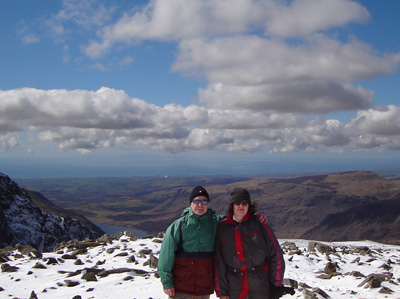 At the Summit - Job done!