Centenary Walk (Essex)
This path forms a great green route out from central London to Epping, naturally then leading into the Essex Way. The entire route is around 13 Miles long, and starting from near Manor Park station, crosses Wanstead Flats, shortly after passing under the A12 at Leytonstone roundabout, then through the fragmented remains of Epping Forest, passing near Whipps Cross Hospital and Upper Walthamstow. Crossing the North Circular on a bridge, back into Forest fragments and open space, crossing a couple more roads (all busy!) before reaching the road at Chingford, opposite Queen Elizabeth's Hunting Lodge, previously visited on the London LOOP which is crossed here. The path then heads into Forest, passing High Beach Conservation Centre, on various tracks and the Green Ride to the M25 at Ivy Chimneys, then leaving the Forest to reach Epping, where you could catch a Central Line train back into London.
Manor Park to Chingford
Sunday 14 March 2010 - 7 Miles
ID15032010#08
A later start than wished. The weather was actually rather pleasant for this time of year, but I rapidly lost patience with this walk - I expected it to be easy enough to follow, but I got lost on several occaasions, as the paths through the forest sections meander aimlessly, and there is no waymarking, so without a GPS device it can all go pear shaped. By the time I reached Chingford I reluctantly gave up - as I would have had to negotiate a lot more forest tracks to reach Epping, possibly in the dark. I only could consol myself that at least I had got to the point where the LOOP crosses. I want to get the rest of this walk done asap, possibly waiting till I get the Memory Map GPS that I have been looking at, with embedded OS mapping, and walk on to Ongar on the Essex Way. At least I had fun using my new Panasonic TZ7 Camera...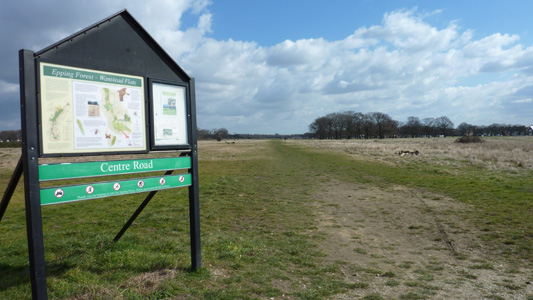 Looking back across Wanstead Flats towards Manor Park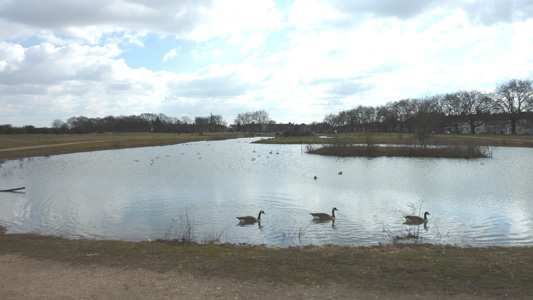 Jubilee Pond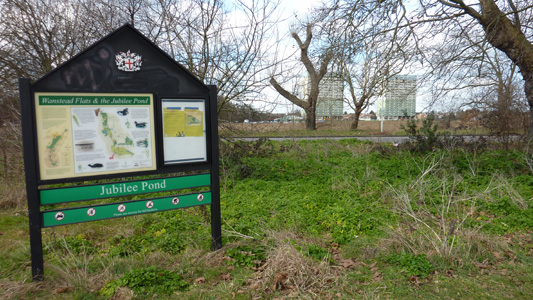 Luvvly Jubbly Tower Blocks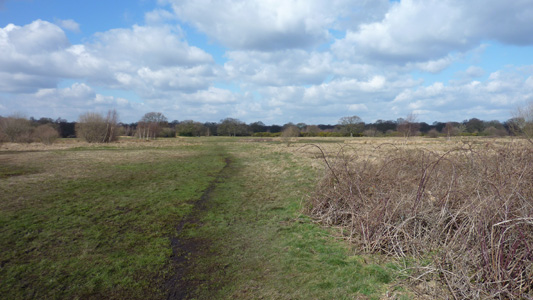 Open space near Whipps Cross Hospital (The Abattoir!)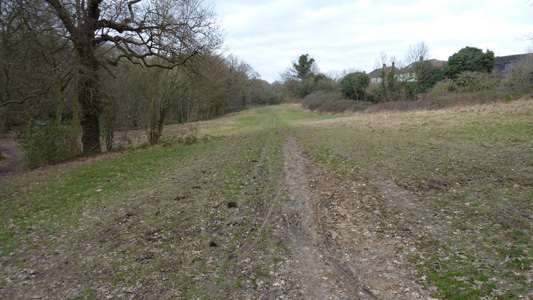 Getting previous - after getting lost a couple of times already, still a couple of miles short of Chingford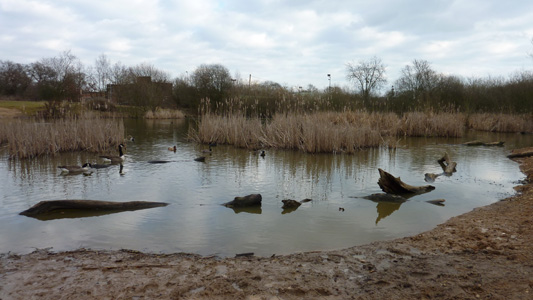 Pond - Chingford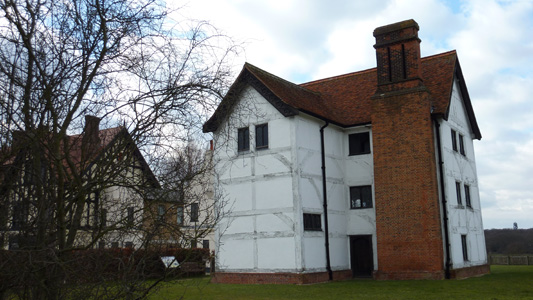 Queen Elizabeth's Hunting Lodge. Had my lunch here and contemplated the rest of the walk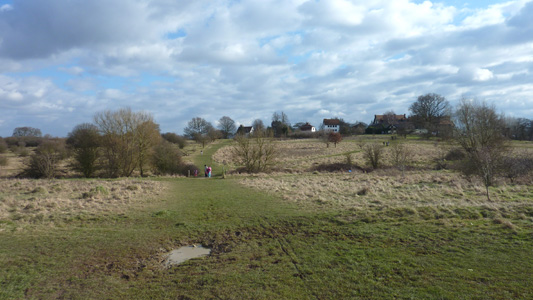 Looking back towards the Hunting Lodge, decided that the pull of Chingford railway station overruled getting lost in the forest. Game over for today
Chingford to Epping
22 May 2010 - 7 Miles
ID22052010#14a
The first section of a days walk to Ongar - the Epping Ongar Section is listed under The Essex Way - From Chingford Station, back into the forest with its multitude of disorientating and awkward tracks, heading North/North East, crossing a couple of minor roads before bearing East to cross Epping New Road, then across Golding's Hill, passing West of Theydon Bois, passing through Ambresbury Banks, over the M25 (tunnel), skirting Ivy Chimneys to arrive at Epping Station. The journey started badly, as I caught a packet off an electric fence, and still got lost a bit in the forest, even though my GPS unit was along for the ride - it had trouble getting 3D fixes at times (when I needed it most). This has been difficult route to follow throughout, but worth the effort (in hindsight)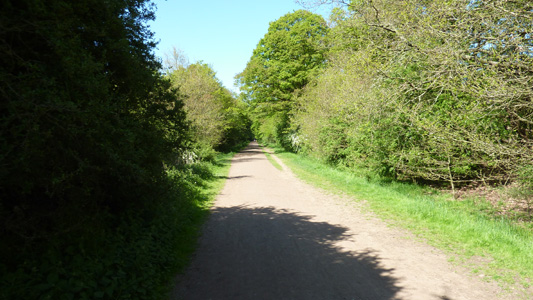 Green Ride Near Chingford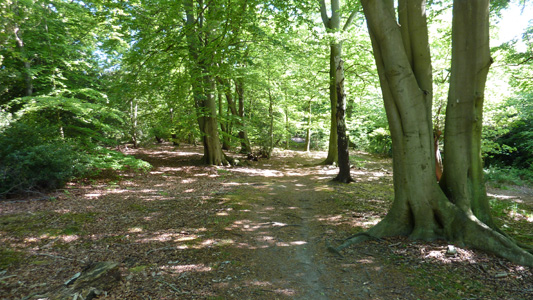 No Idea - GPS lost 3D fix, ended up doing a squiggly route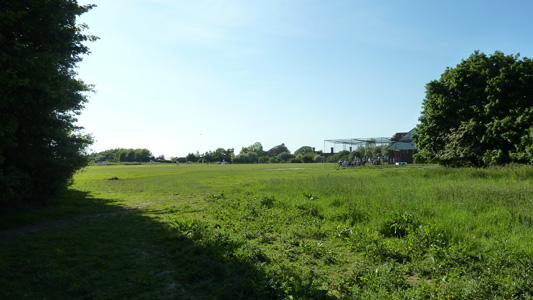 I could almost cry with relief - breaking free of the forest near Ivy Chimneys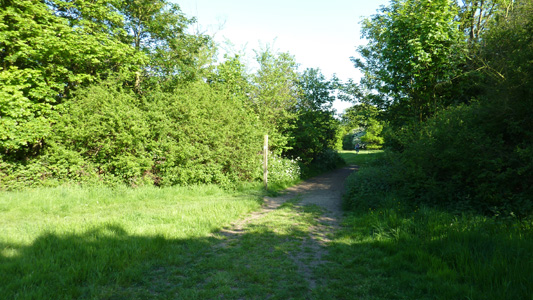 Easy bit leading into Epping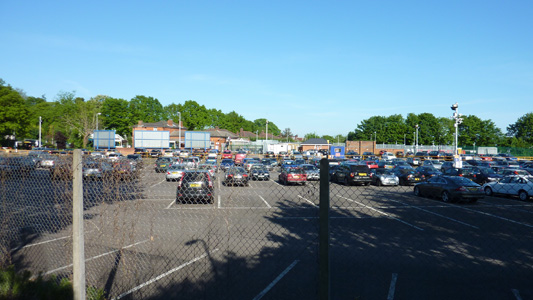 Epping Station - Very tempted to call it quits again...but carried on to Ongar