Thames Down Link / Mole Gap Trail

A route linking two National Trails, the Thames Path at Kingston and the North Downs Way near Westhumble, along a green corridor via the Hogsmill river and through Maldon Manor, Horton Country Park, the Commons of Epsom and Ashstead, and Mickleham Downs.
Tolworth Station to Box Hill & Westhumble Station
Sunday 28 June 2009 - 11 Miles
ID28062009#19a
After getting up rather late, scrubbed original walk plan and did this backburner job instead. Didn't reach Tolworth Station until nearly 1500, but on such a hot day this made the walk much more comfortable. Just hooked in at Tolworth Bridge. Mostly along pleasant level paths, with plenty of cyclists in sections. As a short walk I will leave the description as above. Quite uneventful really, although apparently my friend has been to the Bikers Cafe at Box Hill in the dim and distant. Reached the station at 1913 so had time before the last train to Hastings to go on to Dorking Station on the Mole Grip Gap Trail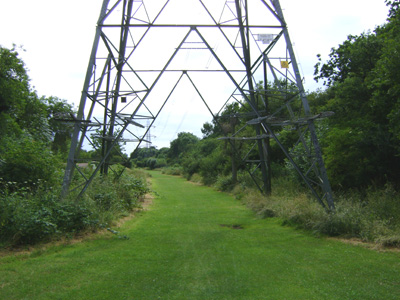 Under the pylons - just don't want 400Kv up my jacksy (puts a crimp in the day!)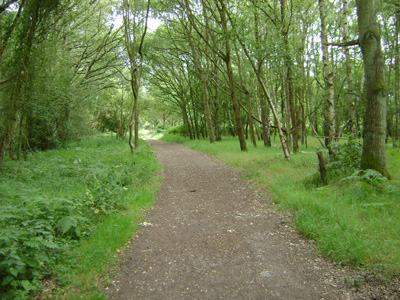 Epsom Common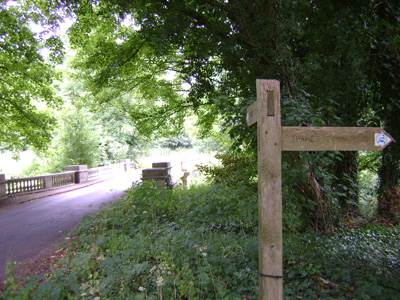 Posh bit - Ashtead. The Gaffs (houses for our confused American cousins) round hear are real credit crunch busters!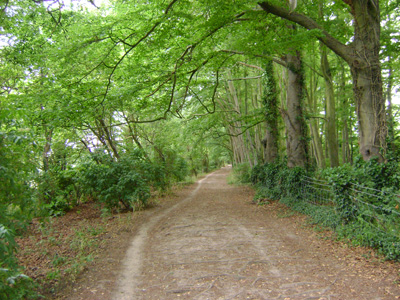 Beautiful leafy lane leading to Stane Street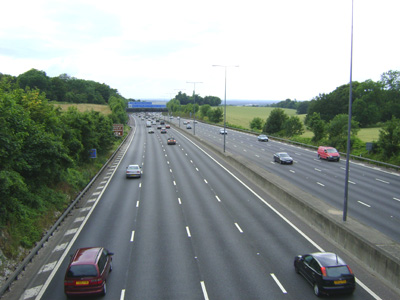 Rudely interrupted by the M25 - The brown sign is for Chessington World Of Adventures - ain't been there since a nipper...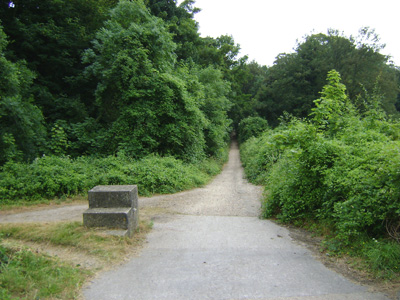 Stane Street (Roman Road) - Concrete Plinth presumably later addition...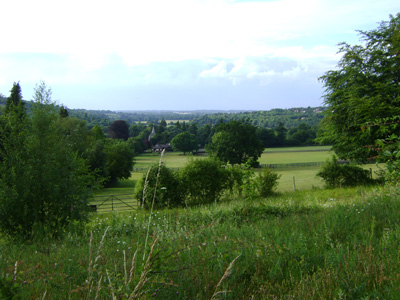 Mickleham and North Downs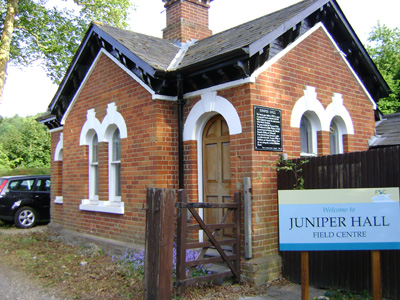 Juniper Hall Field Centre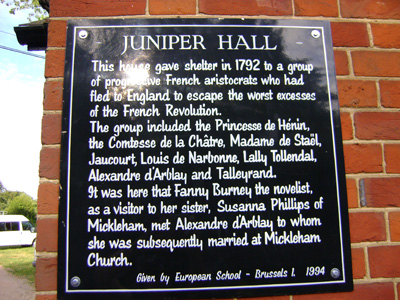 Juniper Hall - A shelter for French Aristos - Let them eat cake and all that stuff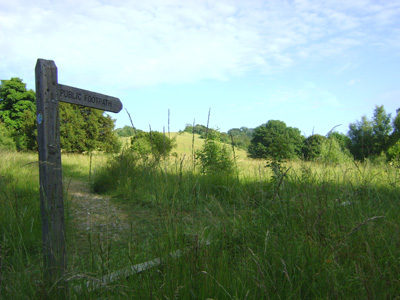 Boxhill and almost the end of the trail, just Ryka's Cafe and then the station.
Mole Gap Trail
Box Hill & Westhumble Station to Dorking Station
Sunday 28 June 2009 - 1.75 Miles
ID28062009#19b
From Leatherhead Station, where the Trail begins follow the silver arrows. You will soon be out of the town and following the river Mole winding its lazy way through meadows and woodland. Passing between the high outlooks of Ranmore Common and Box Hill the trail remains level for its six miles and takes you through the tranquillity of Norbury Park to Denbies, the largest vineyard in the United Kingdom and then on to Dorking Town Centre or station.
Just a titchy little trail (I kept thinking Mole Grip!) and a tiny sliver of that to get to Dorking Station, but quite feature packed with Box Hill, crossing the NDW (memories!) Denbies Vineyard and the manifest delights of Dorking Station...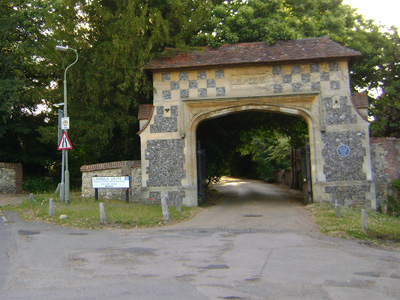 Joining the Mole Gap Trail adjacent to Box Hill and Westhumble station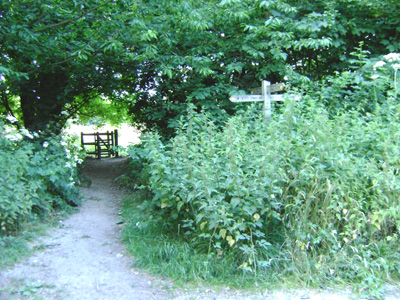 Crossing the North Downs Way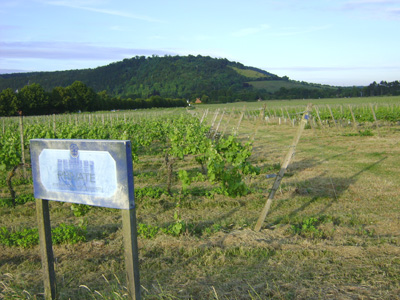 Denbies Wine Estate and Box Hill. Only a short shuffle on to Dorking Station