Paston Way
Paston Way is a footpath is entirely within Norfolk. The footpath is twenty miles in length, the portals to the path are Cromer at its northwestern end and North Walsham at it southeastern end. A loop exists that starts north of Southrepps, heading south to near Antingham, heading East / N East to Trunch, then North West - meeting the main path again at Hall Farm.
Southrepps to Trunch (Circular)
Wednesday 14 April 2010 - 7 Miles
ID14042010#12
The idea was to do the Paston Way circular section as detailed above. Unusually I had two walking companions: my Mum and her partner. It was a very pleasant walk, from Southrepps initially joining the main route, then coming off on the circular heading to Trunch. We had a really nice ploughmans at The Crown Pub - highly recommended. After lunch it was clear that we would have to short cut back to the car, due to illness - missing out the south part of the loop, so only around 4.5 miles was actually on the Paston Way, so I will have to do the rest myself.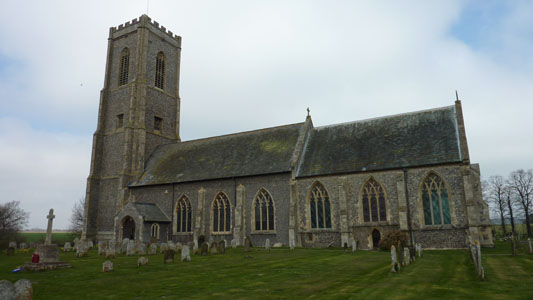 Southrepps Church - depository of the Mota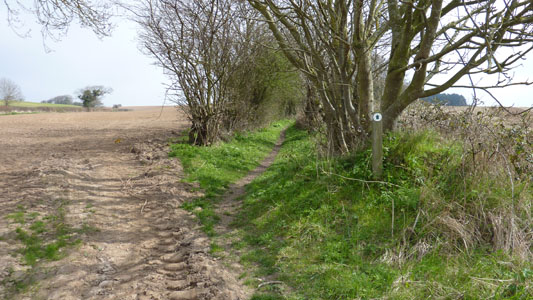 On main route, south of Trimingham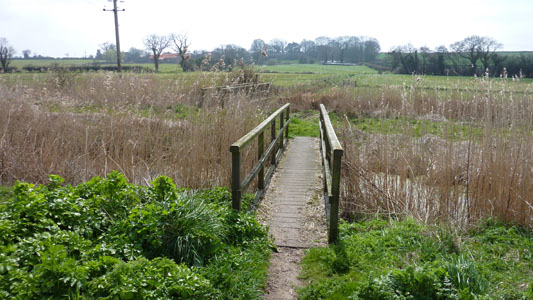 Just North of Hall Farm - near where loop leaves main route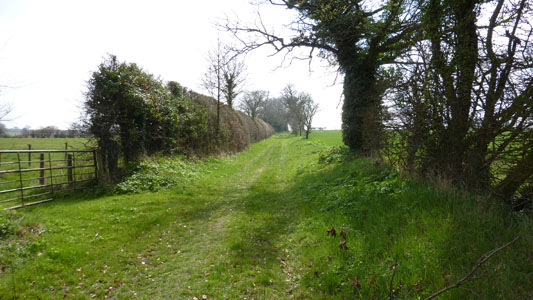 Lane near John Of Gaunts House
Trunch Church