Solent Way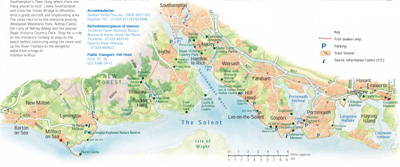 The Solent Way is a 60 mile footpath linking Milford on Sea with Emsworth Harbour, much of the path following the Hampshire coast line and passing through the New Forest. Through most of it's length you'll also enjoy views of the beautiful Isle of Wight, just a few miles off the Hampshire Coast. The path is generally way marked with a picture of a sea bird on a green background although the path also forms part of the European Coastal Path (E9) and some signs show this path too, or the name Solent Coast Path.
Sections: Emsworth to Portsmouth, Hythe to Lymington, Milford On Sea to Lymington
Emsworth to Portsmouth Harbour
Monday 12 May 2008 - 15 Miles
ID12052008#16
A new walk - After getting withdrawal symptoms from my last trip to the Isle Of Wight, I thought that at least I would be able to see it on this walk!
Emsworth was quite attractive, with its quay, and with nice views over to Hayling Island and I could see my ultimate destination (the Spinnaker) not too many miles from the start, although you then lose sight again round Langstone harbour (a bit industrial). Farlington Marshes are rather unspoilt (If you ignore the A27!) and the you come onto Portsea island, and follow down through Hilsea and Southsea to Portsmouth. It was a hot day, but with a light cooling breeze, was a highlight walk of 2008. The first few miles are coincident with the Wayfarers Walk, which splits off at Langstone, then heads to Inkpen Beacon, in Berkshire (70 Miles).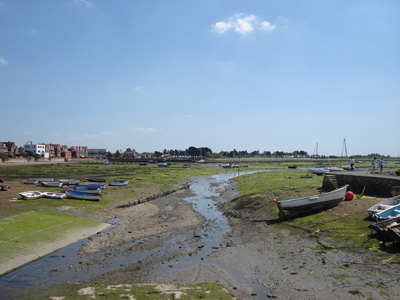 Emsworth Quay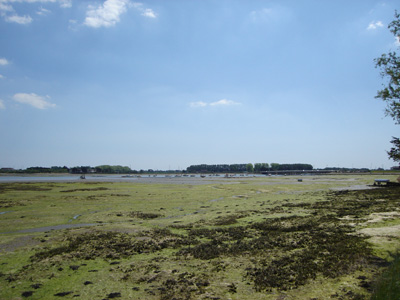 Approaching Langstone Bridge (To Hayling Island)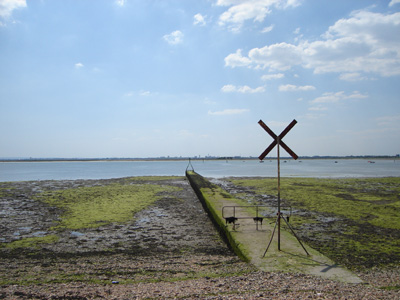 Spinnaker and Portsea Island in distance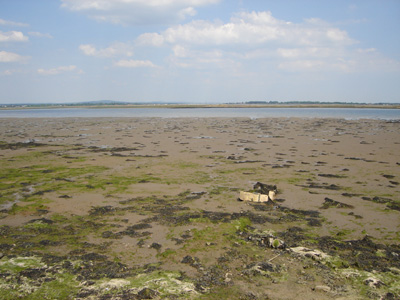 Farlington Marshes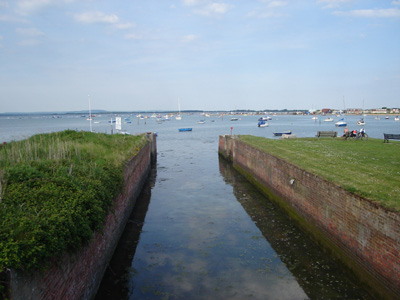 The former Milton Lock - Part of the former Portsmouth Arundel Navigation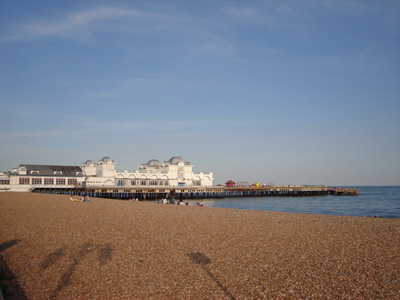 South Parade Pier, Southsea. Apparently a favourite for 'Tombstoners'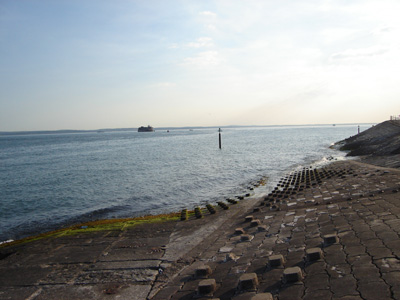 From Porstmouth - Looking across to the Isle Of Wight and Spitsand Fort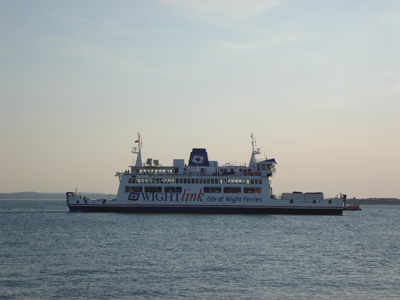 Portsmouth - Fishbourne Ferry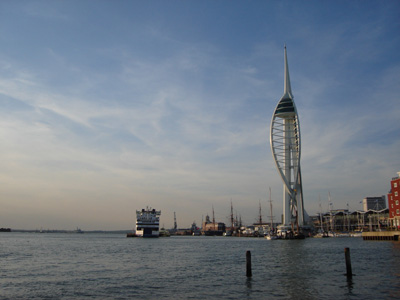 Spinnaker and IOW Ferry
Hythe to Lymington
Saturday 21 June 2008 - 16 Miles
ID21062008#21
One of those last minute choices - woke up to find it raining, so after a reassurance from the BBC that it would get better, changed from Monarch's Way to this. Southampton is the furthest limit of a Southern Daysave ticket (great value!) and took the free bus to Town Quay, then the Hythe Ferry. What a lovely quaint experience...there is a lovely ancient train that takes you from the pier head to the town (a bit like a small Southend Pier).
Another great walk, and the weather did get much better. I have not been to the New Forest for at least 20 years, and it was lovely, with all the critters large and small, and the mix of heathland and trees. Obviously a very affluent area, Beaulieu and Buckler's Hard were attractive, but I did not get a look at Lymington, because the town railway station beckoned - I will have a look see on the next section to Milford-On-Sea and beyond...as I want to bridge the gap with the SWCP / E9. Lots of road walking but not very busy. You also don't get to see much of the Solent. There was a retro train ride to Brockenhurst to boot...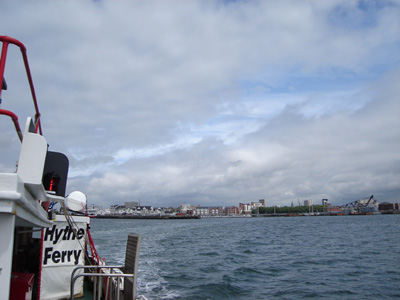 Southampton from the Hythe Ferry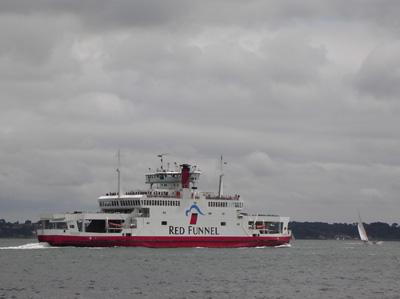 Red Funnel - Ferries from Town Quay to Cowes IOW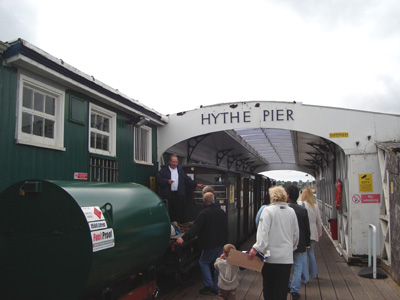 Catching the train...Hythe pier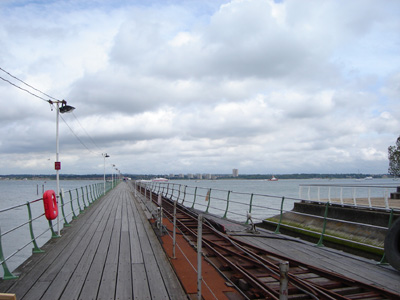 Looking back to the pier head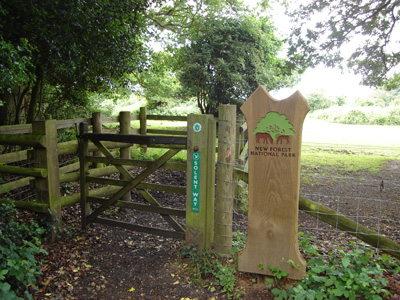 As it sez...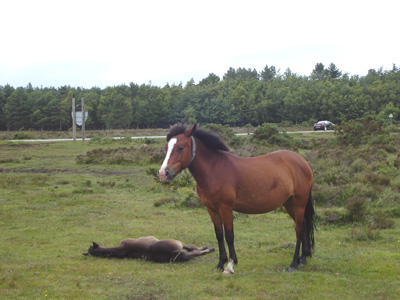 Ahh..New Forest pony having a kippy
Water in Beaulieu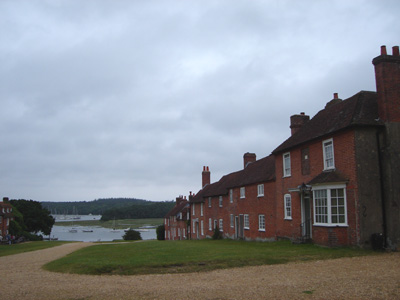 Buckler's Hard. A tourist had a kid called...'PARSLEY!' Good job I hadn't eaten...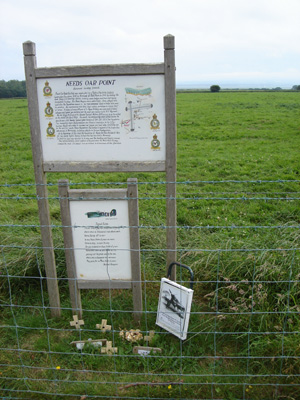 There were a couple of boards erected in remembrance of WWII airfields - this was 'Needs Oar Point'. Looking towards the Solent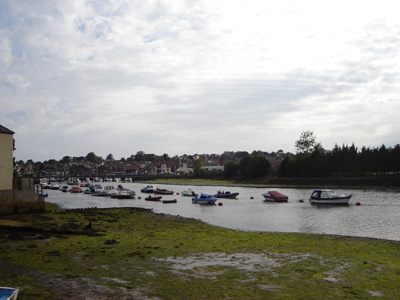 Lymington
Portsmouth Harbour to Southampton
Sunday 31 Aug 2008 - 20 Miles
ID31082008#35
A great walk, with two ferry crossings. Weather got progressively worse, so was soaked upon arrival in Southampton. But so what!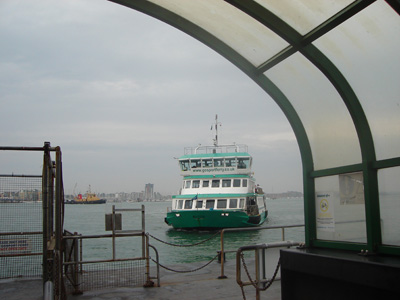 Gosport Ferry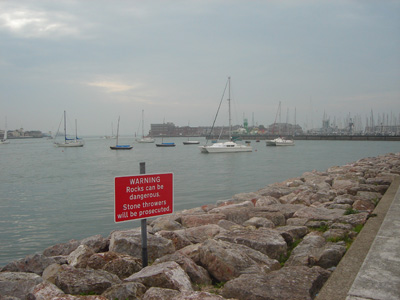 Gosport - big military presence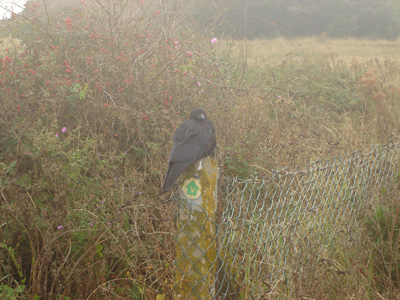 Raven guarding waymarker!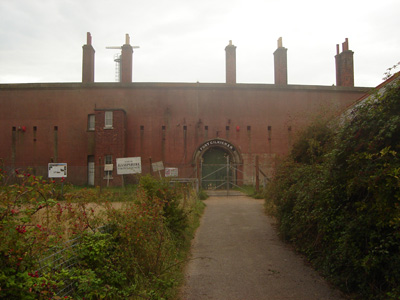 Fort Gilkicker - Gosport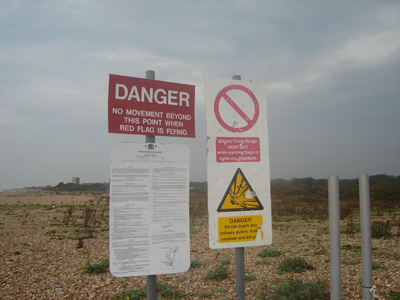 Browndown Firing Range - Best not to cross when flags are flying, unless you have a suicide wish...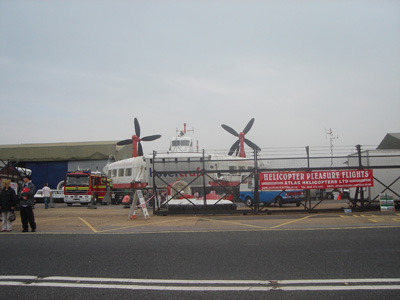 Hovercraft Museum - Lee On The Solent. Houses the big hovercraft that used to go across the channel (travelled these in early 1990's)
http://www.hovercraft-museum.org/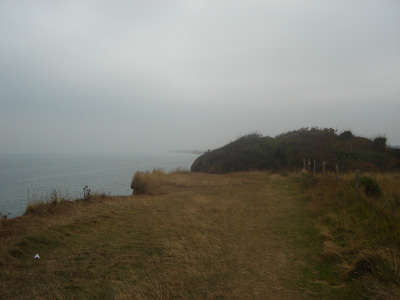 A few miles approaching Warsash - Hamble Ferry are quite rural, with low cliffs and pebbly beaches - hard going in places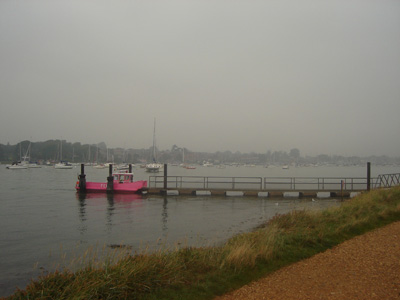 Warsash - Hamble Ferry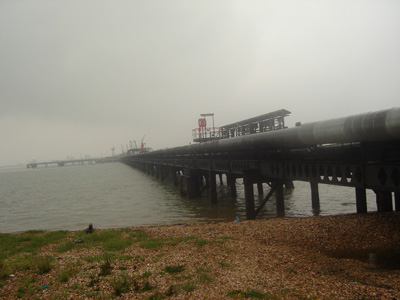 Oil Terminal - Nice!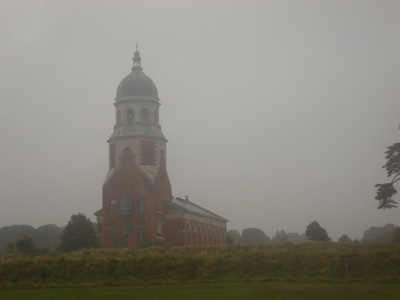 Church in Royal Victoria Country Park near Netley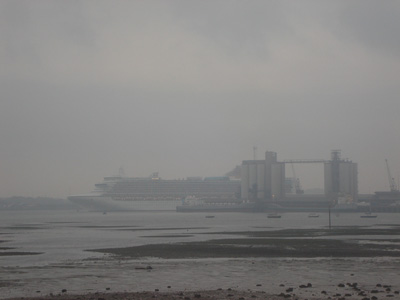 Southampton Cruise Ships - Oriana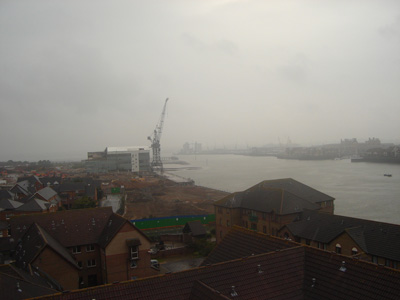 Former Vosper-Thorneycroft Yard from the Itchen Bridge - Raining Hard...
Milford On Sea to Lymington
Saturday 4 July 2009 - 7 Miles
ID04072009#20b
The first part of today's walk was on the Bournemouth Coast Path, from Bournemouth Pier to Milford - this walk was completed in the opposite direction to the other sections for that reason (West to East). This section to Lymington completes the Solent Way, and takes you through Keyhaven, and with the Backdrop of the Isle Of Wight, on a twisty walk along the Marsh Walls (Keyhaven and Pennington) to Lymington - job done!
Sturt Pond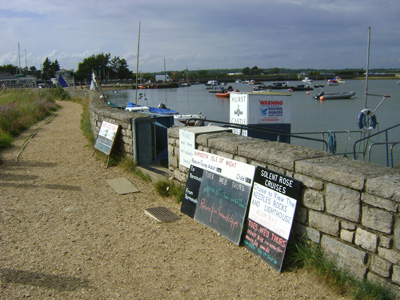 Keyhaven. Lots of lovely Solent cruises - I just wish I had more time - trips to the Needles, Hurst Castle etc...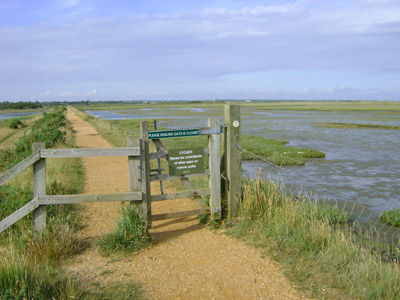 Keyhaven Marshes, towards Lymington
This cow seemed a bit lost - none of its mates were anywhere to be seen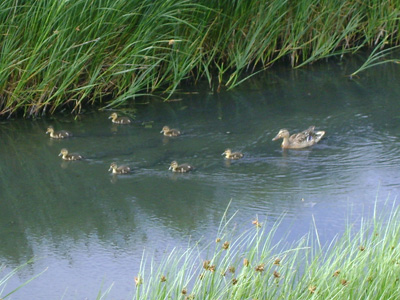 'ang on - shouldn't Mum be at the front? Sweeeyt!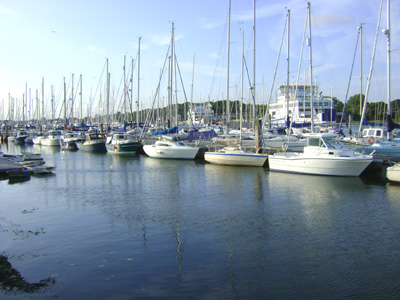 Lymington Marina and Ferry Terminal behind. Made the train for the long ride home