Snowdon

Snowdon is the highest mountain in Wales and is Great Britain's highest mountain south of the Scottish Highlands. It has been described as "probably the busiest mountain in Britain. It is located in Snowdonia National Park, in Gwynedd. The summit lies at an altitude of 1,085 metres (3,560 ft) above sea level. In terms of 'absolute height' it is the same height as Table Mountain in South Africa. As the highest peak in Wales, Snowdon is one of three mountains climbed as part of the National Three Peaks Challenge. The English name Snowdon comes from the Saxon "Snow Dun," meaning snow hill.
Tuesday 8 August 2006
Llanberis Path - Summit
As part of a groovy break to Wales, my father travelled down from Scotland, and I walked with him to the summit and back, avoiding the temptation of the wonderful steam train alternative - although the two friends I was camping with met us (eventually) at the summit by train, and returned by same! The path was easy to follow, and a short break was had at the halfway house cafe and also at the summit cafe (the old one). Stunning scenery to be expected.
This was much more enjoyable than Scafell Pike and the weather held out almost till back in Llanberis, when in best Welsh tradition, it started chuckin' it down, celebrating with a fish n chip supper. Shout out to Pete's Eats!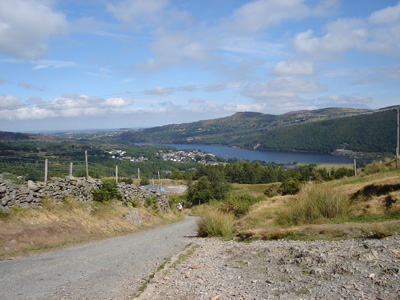 Near the start, climbing out of Llanberis. Llyn Peris in distance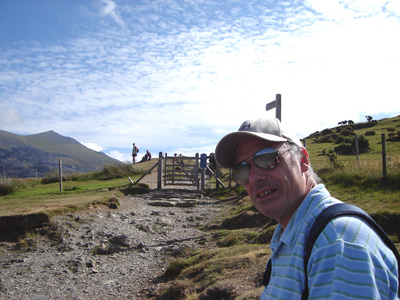 Yes, just get on with it!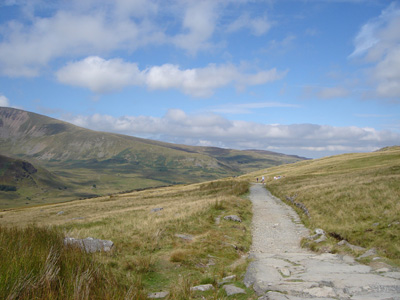 Easy path and beautiful walk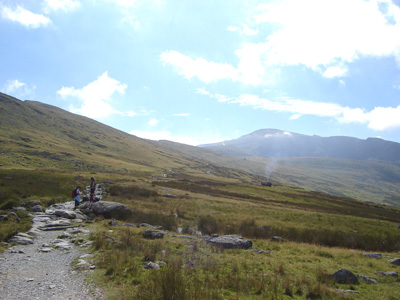 Snowdon and train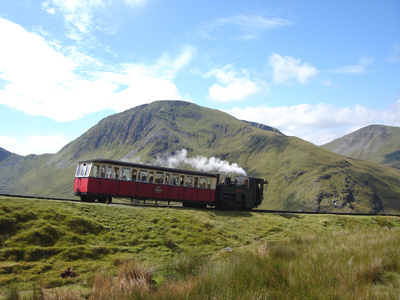 Steam train on descent - Moel Cynghorion in background?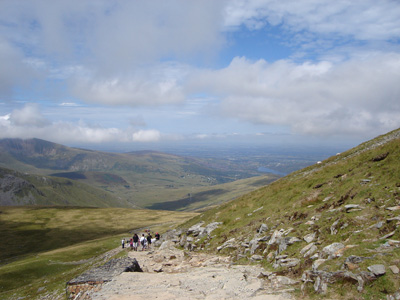 After the Halfway House the path get more rocky and uneven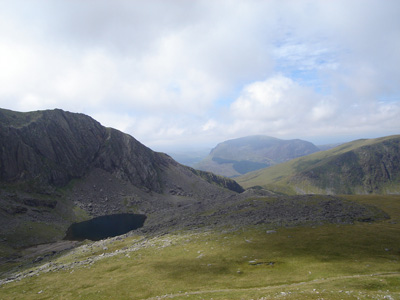 Llyn Du'r Arddu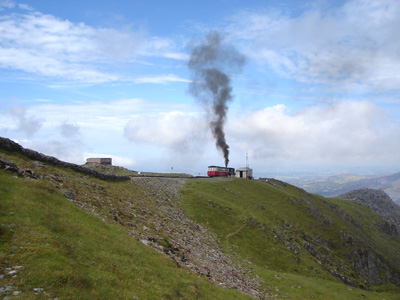 Clogwyn Station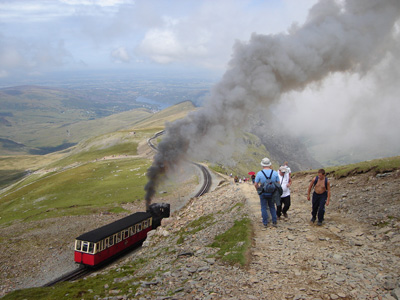 Giving it large - and a presumably hot gentleman!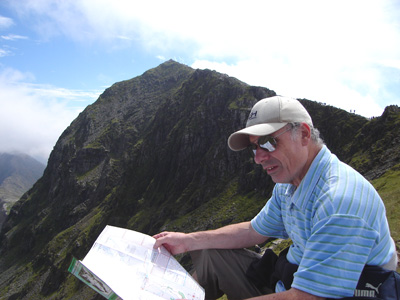 It's behind you!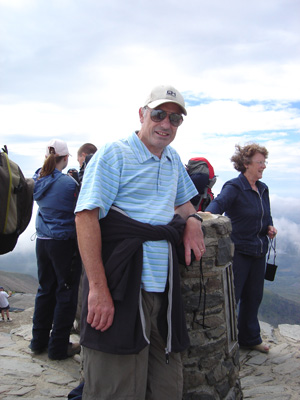 Dad at the summit