Shuttle Riverway

The Shuttle Riverway is a 5 mile signposted walk along the River Shuttle, a small tributary of the River Cray, which it joins at Hall Place near Bexley. Where possible, the route follows riverside walks but also uses woods, parks and some linking roads. Not on OS Mapping.
Avery Hill to Hall Place (Crayford)
Monday 2 January 2012 - 5 Miles
ID02012012#1
A short but rather sweet walk to pretty much finish my Southeast London walking off. New Years Day was a stinker with heavy rain, but today was gloriously sunny and rather quiet and I enjoyed my first walk of 2012, a real urban mix with estates and green spaces and semis...very Green Chainy Feel and superbly waymarked - well worth a gander.
From Falconwood Station I walked along the Green Chain to Link into the start of the Shuttle Riverway at Avery Hill Park, past the front of the University Of Greenwich Campus Building and following the edges of the park to cross Avery Hill Road, through estates to Parish Wood Park, then walking by the infant Shuttle along Berwick Crescent, through into Hollyoak Wood Park, Willersley Park, Marlborough Park, then a bit of road walking, skirting north of Sidcup Golf Course - Rowley Avenue (passing close by a friends gaff in Ramilies Road) , then Harcourt Avenue (passing under pylons) to a bridge on Penhill Road and back following the Shuttle Eastwards, along a pleasant section with Weeping Willows, crossing several roads and passing back under the pylons to reach Bexley Park Wood. More road walking to Love Lane and then the path gets a bit ugly, bearing North away from the River, and crossing the A2 to reach The Warren, along Broomfield Road, crossing Gravel Hill and into Hall Place North Park, then down the slope to Hall Place on the A223. I crossed this then joined the London LOOP to cross the railway and then followed a footpath East to Crayford Station.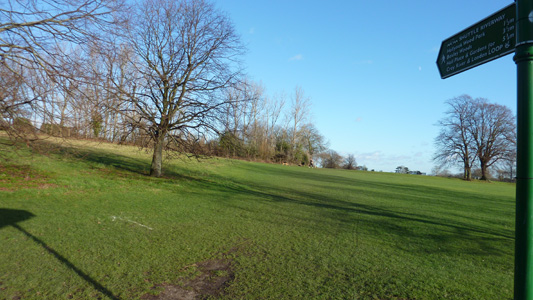 Avery Hill Park - Green Chain Junction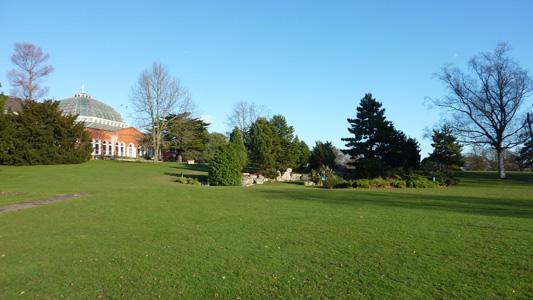 Avery Hill Campus - Lovely buildings - even got a Winter Garden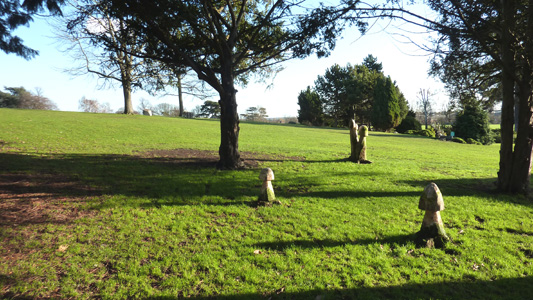 Giant Wooden Fungi or Maybe Smufink Else...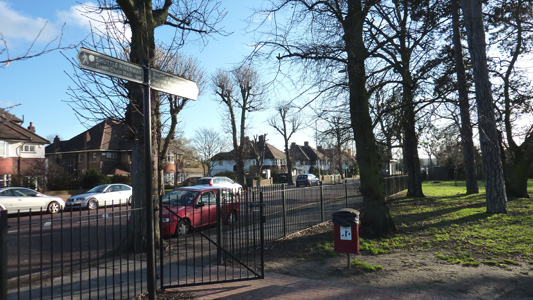 Leaving Avery Hill Park to cross Avery Hill Road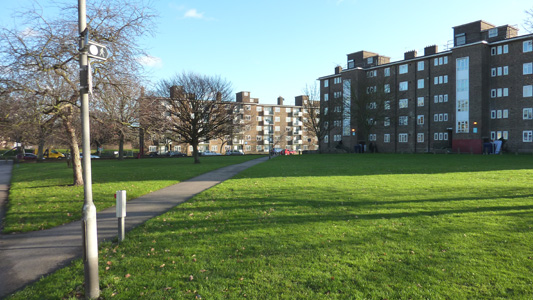 A little bit of Estate Action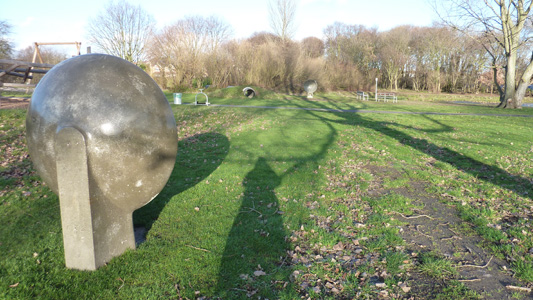 Accoustic Listening Parabolic Dishes in Parish Wood and a nice tellytubby style hill behind. I was all on my lonesome (ahh!) so couldn't tell if they actually worked or not. More details on the real deals here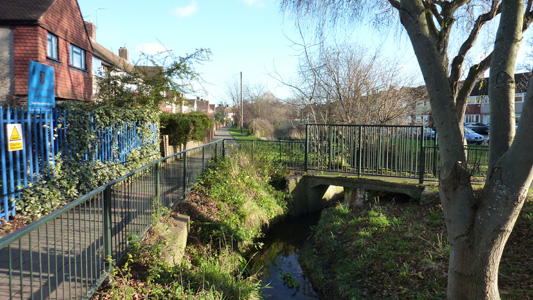 By the Shuttle for the first time at Berwick Crescent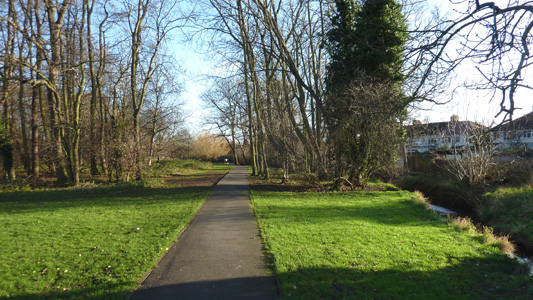 Hollyoak Wood Park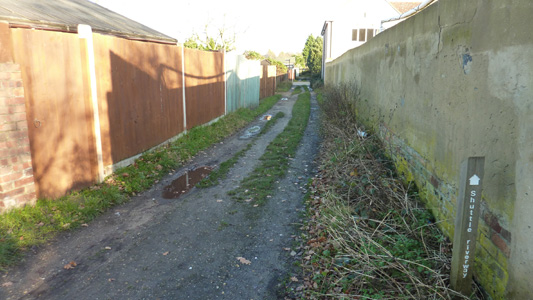 Near Rowley Avenue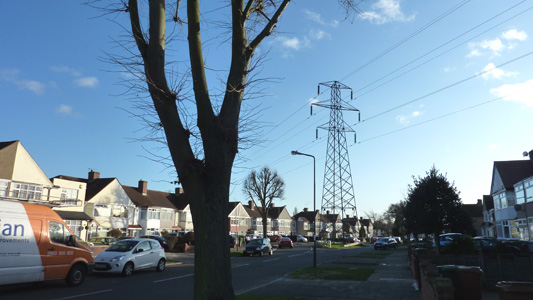 Harcourt Avenue and domineering pylon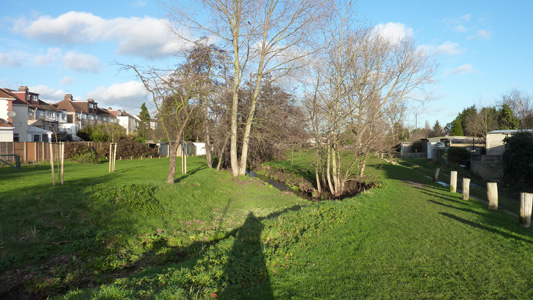 Rejoining Shuttle River at Penhill Bridge - the only place where fingerpost was missing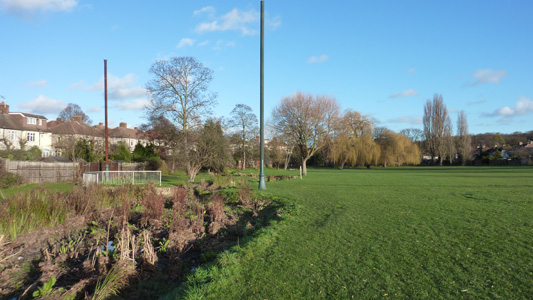 Riverside Walk - Lovely Weeping Willows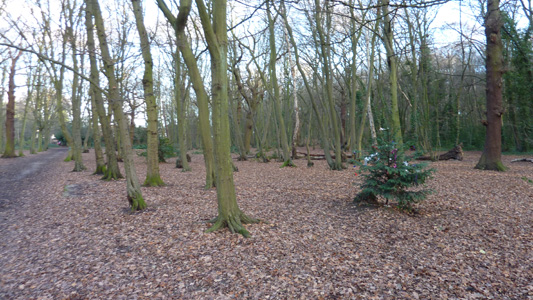 Bexley Woods - some wit has decorated a chrisy tree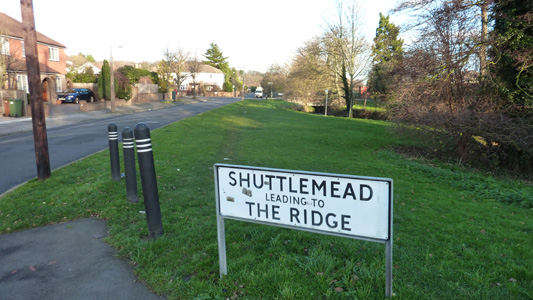 Isn't It though...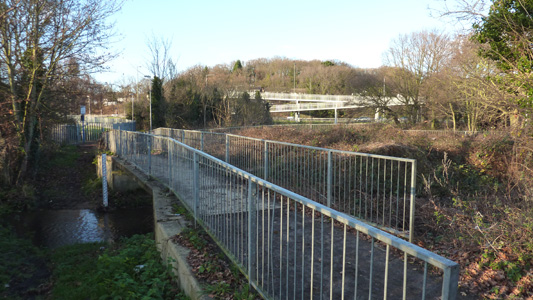 This is the last you see of the River as it heads East to join the Cray. From here on foot you have to take a jouney North over the A2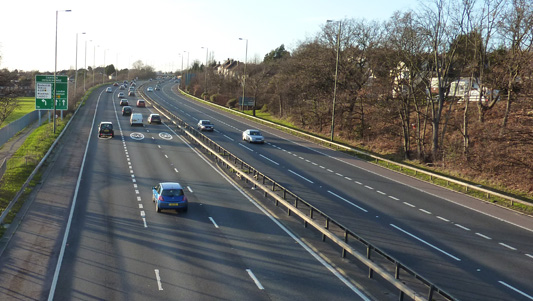 How many times have I driven this blinkin road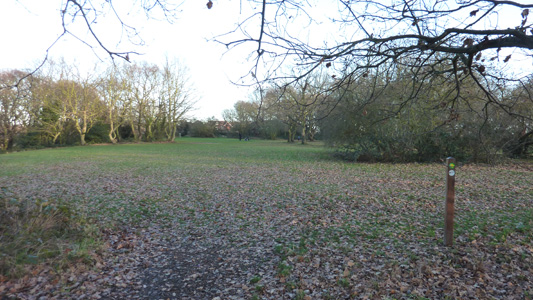 The Warren - nice views and that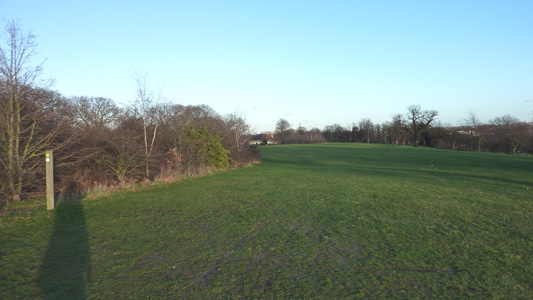 Hall Place North - not the best bit - forgot to take anuvva picture at top of slope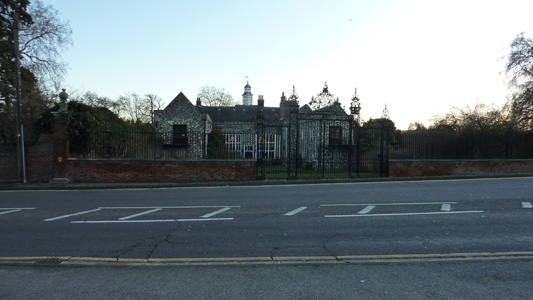 Hall Place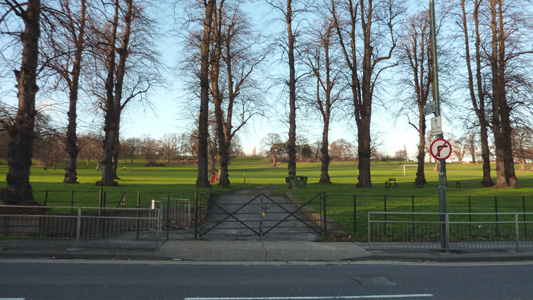 View back into Hall Place North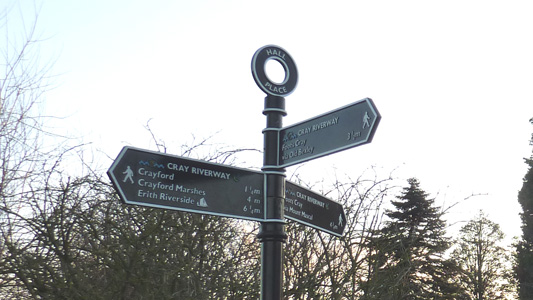 Joining the Cray Riverway at the end of the Walk at Hall Place. Here you can join the London LOOP which basically does the same deal as the Cray Riverway. As I had already worn the t-shirt for that gig, I decided to have a quick late lunch of S&M Crayfish and Rocket on Malted by the Cray, before walking into Crayford and skeddadling home