Weavers' Way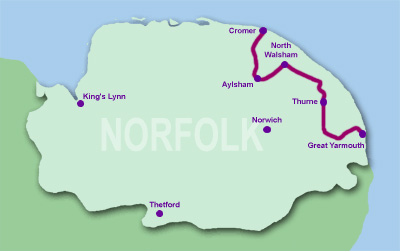 Cromer to Aylsham
Monday 17 March 2008 - 16 Miles
Walk ID09032008#9
I had been looking forward to this for a long time. I purchased the guide several years ago, when doing the Bure Valley Railway and Marriott Way. I had been up in Norfolk on a family gig over the weekend and took the opportunity of doing this then hanging out at Trimley, Suffolk for a few days.
After an appallingly wet and windy afternoon, the day was mostly bright and apart from a small session of hail, was very pleasant. If you purchase the guide (75p!) then you get a sticker sheet - the idea is to collect two stickers each from the North, Central and Southern sections of the walk - I thought this a really neat touch - I managed a stamp from Felbrigg Hall and Aldborough Post Office - you then send it off and get a complimentary badge. The intention was to get to Aylsham, which I did achieve, but almost gave up at Aldborough due to fatigue and concerns for light. A complete lack of onward buses meant I had no choice but to press onwards, and I made it as it was getting dark. Had to wait over an hour for a bus to Norwich - A bit scary as everyone was tanked up on Guinness (St Patrick's Day).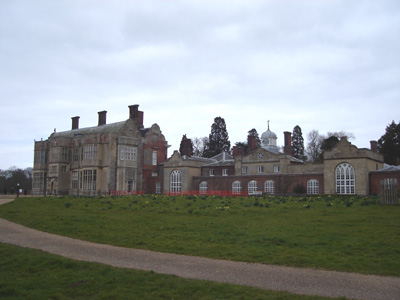 Felbrigg Hall (National Trust)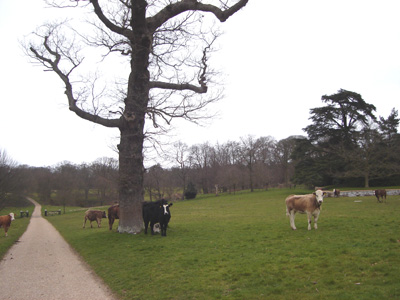 Bovine Action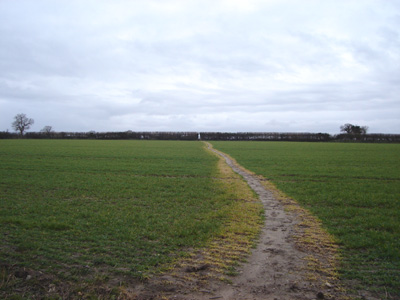 Farmer has helpfully used weedkiller!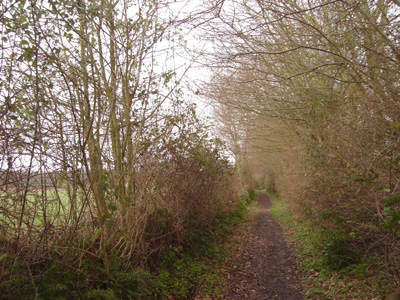 Path near Aldeborough - just stopped hailing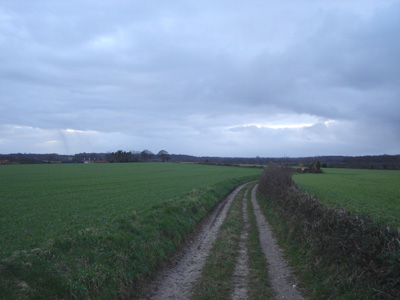 Hoofing it to Blickling and Aylsham before dark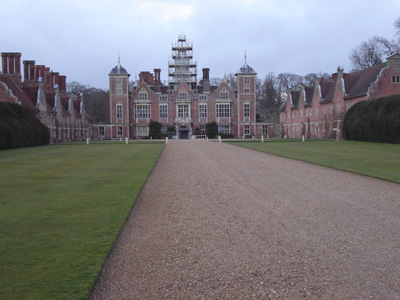 Blickling Hall near Aylsham. Don't remember it still being this light!
Aylsham to Stalham
Friday 31 October 2008 - 14 Miles
ID31102008#47
So glad to get back to this walk - the last section was delightful - 6 months ago! Mostly along an old railway line, that ran from Melton Constable to Great Yarmouth. I hate to see disused railways, as they have an air of sadness about thme, but at least some use is being made of them. Around Aylsham and Stalham, you have to come off the trackbed as bypasses have been built on them. Only managed to get one Weavers Way badge this time as some of the businesses have changed hands, but will pop into Jan's Cafe in Stalham for the next section. Just getting dark as reached Stalham. A manky old bus stop where the railway used to run...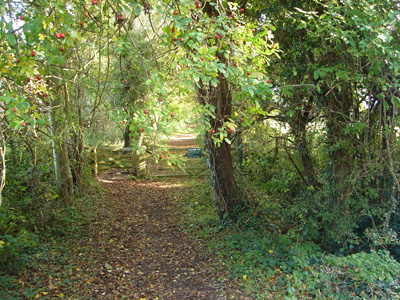 Just north of Aylsham, you join the old Railway trackbed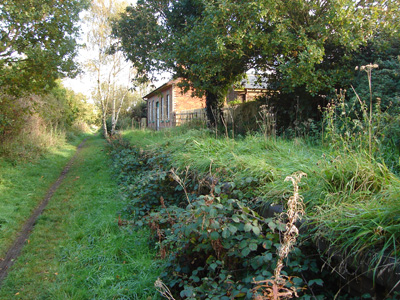 Felmingham Station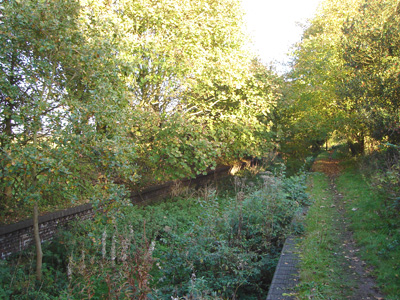 Honing Station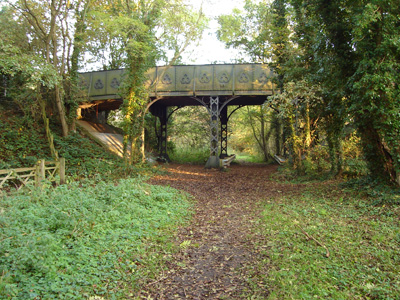 Attractive old metal rail bridge, then another route march to Stalham...
Stalham to Acle
Saturday 21 February 2009 - 20 Miles
ID21022009#7
Penultimate section. Did this on way home to East Sussex - so early start. A couple of hours trip - train to Norwich then bus to Stalham. A nice warm sunny day made for a great walk, except that I was carrying my big rucksack with everything in it, so was a bit previous on the hips...the river walking goes on a bit, but it really is a peaceful, timeless landscape.
From Stalham there is a few miles road walking, actually rather quiet and pleasant. Then at Hickling Broad you join a path South East that eventually comes to Potter Heigham - I cannot remember being here before, and it was clearly just starting to open up for the season. A lovely pasty and London Cheesecake were purchased for welcome sustenance. Crossing the lovely old bridge, you bear right, continuing along by the River Thurne, passing several windpumps (looking like windmills) sadly no longer in use. A welcome deviation from the water is made at Thurne, then back by the River. Crossing the A1064 by the bridge passing the Bridge Inn, then crossing the A47. Shortly after this I peeled off down to Acle station. 45 minutes wait for a train to Yarmouth, then a ten minutes turn around and off to Norwich and then London/East Sussex bound - a rail replacement bus meant an impromptu visit to Billericay for an onward train! The only annoying thing is that the sticker collecting scheme appears to be defunct, as the many establishments that were meant to have them are no longer receieving them / or have changed hands - thanks a bunch Norfolk CC...I really wanted a cloth badge :-(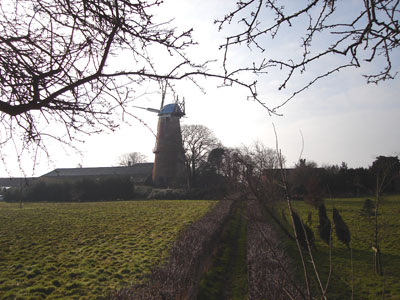 Windmill Museum outside Stalham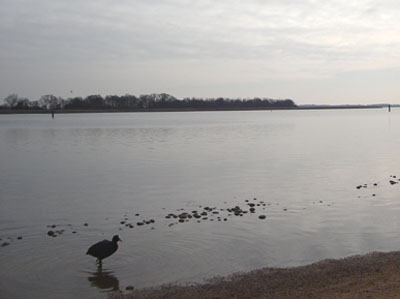 Hickling Broad and a critter for company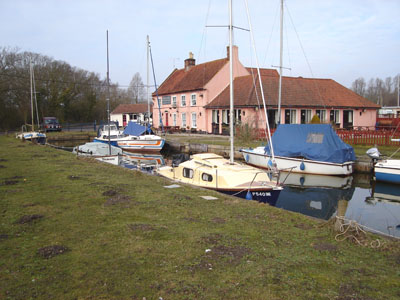 Pleasure Boat Inn, Hickling Broad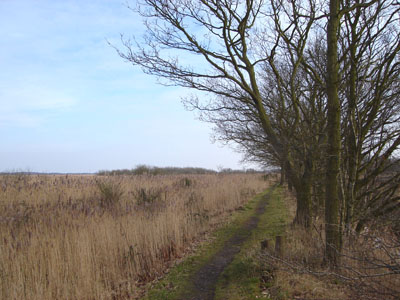 The long path round Hickling Broad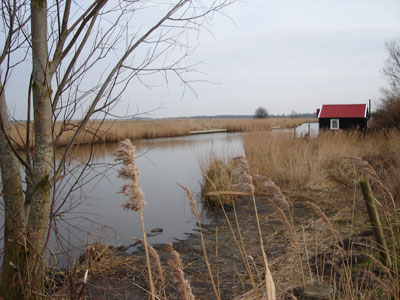 Still not at Potter Heigham...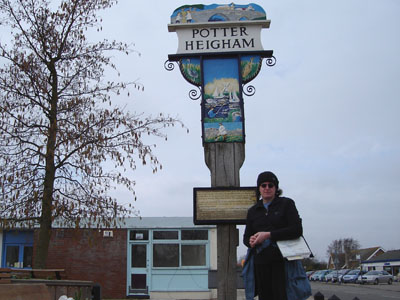 Innit...just waking from it's winter slumber, and the town is OK as well (Haha)...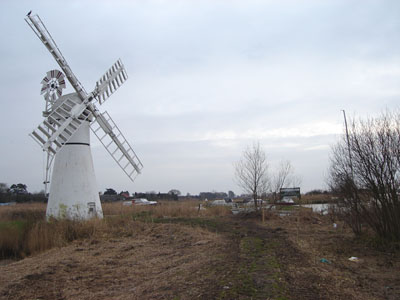 Approaching Thurne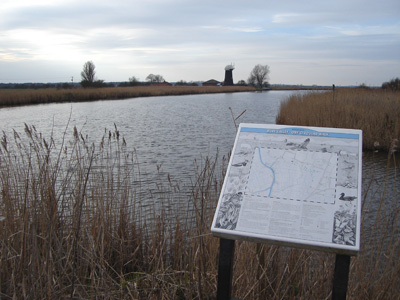 A sign for the Oby Circular Walk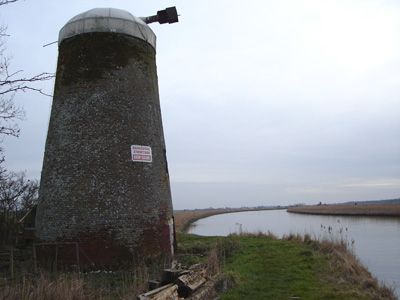 EXTERMINATE!! Wiseman's Oby Mill...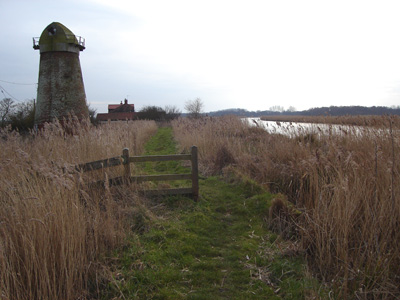 Clippesby's Mill - keep on truckin'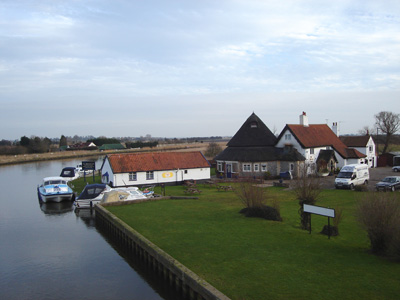 Bridge Inn - Acle
Acle to Great Yarmouth
Monday 31 August - 10.5 Miles
ID31082009#27a
Part one of a two walk day, finishing the Weavers' at long last, and starting the Angles' Way. From Acle, walking through Tunstall and Halvergate, before the long section across the marshes to Berney Arms, where I checked out the quaint deserted little station, after being messed around by inadequate waymarking, where it is very easy to get caught on the wrong side of a water channel. Soon reaching the windmill and pub on the edge of Breydon Water, where a relentless 5 mile walk eventually dumps you in Great Yarmouth by ASDA - although on this hot dry day the opportunity to get some fluid was greatly appreciated. To the nearby Railway Station and the waymarker for the end of the Weavers'. Part two of the days walk is on the Angles Way starting at the same place, and also waymarked for the Wherryman's Way.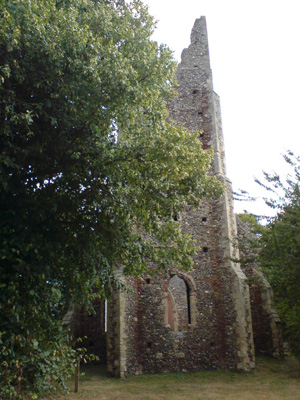 The ruined outer Church at Tunstall. There is a sweet little 'new' church at the back, incorporated into the structure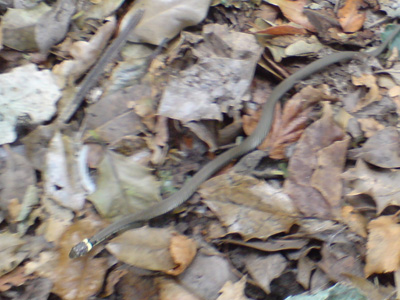 Sweet little grass snake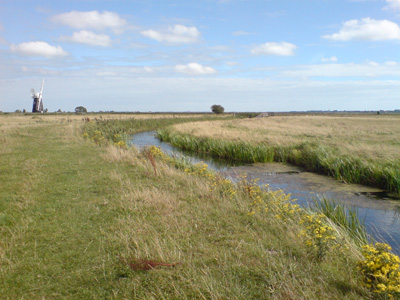 Crossing the pretty Halvergate marshes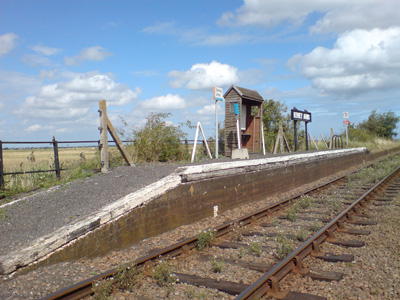 Little Berney Arms Station - Ahh! The sort of place Beeching would have loved to destroy, although with few passengers and in the middle of nowhere, it does seem a bit quaint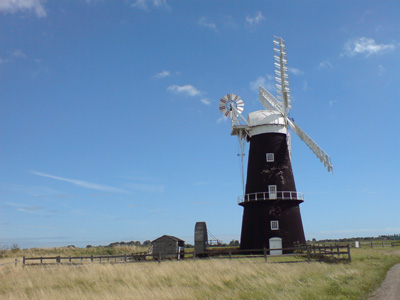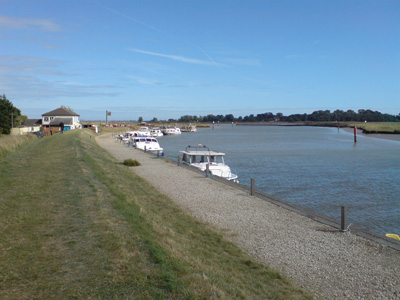 Berney Arms pub on the left. This is also where Breydon Water funnels down into the River Waveney. Additionally, the Wherryman's Way joins here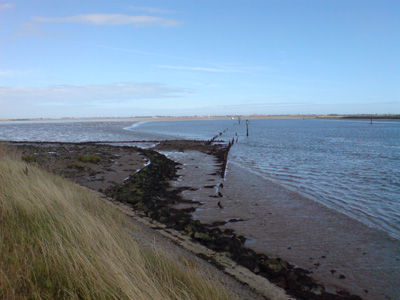 Breydon Water. The navigable channel is marked out with regular posts, as the north and south flats would run you aground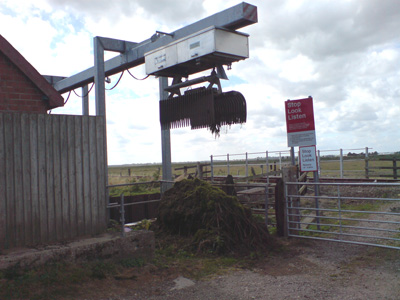 An automated rake thing that sieves vegetation out of the water course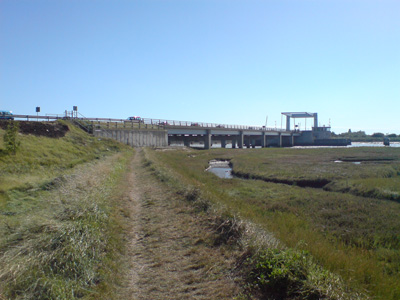 Approaching Breydon Bridge and the edge of Great Yarmouth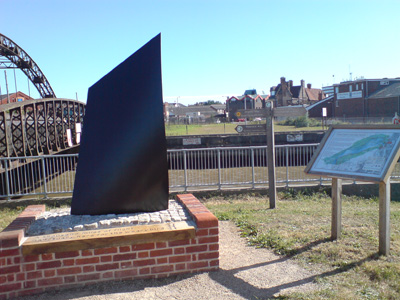 The 'Three Ways' Meeting point, adjacent to Great Yarmouth Station. Angles', Weaver's and Wherryman's Way's all converge here - job dun!