Peddars Way and Norfolk Coast Path National Trail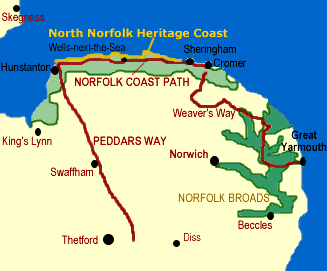 It has been a real pleasure walking in Suffolk and Norfolk. I grew up nr Leiston, Suffolk (chronologically at least) and blew the joint in 1998 when I relocated my carcass to Hastings. When I lived that 1/4 century in Suffolk, I was a moaning little Shite and nagged my long suffering folks constantly about how dull it was - but now in my dotage (late 30's!) I can't get enough of walkies when I visit my family who have stayed put (apart from Dad who has legged it up to Scotland!)
The Peddars Way and Norfolk Coast Path is a 91 mile dogleg - the dog leg being when you hit the Norfolk Coast after the Peddars Way, which runs from Knettishall Heath in Suffolk to Holme-Next-The-Sea in Norfolk and have to turn right to stop yourself getting wet and stuff. The coast is then followed from Hunstanton to Cromer. I finished both thes trails between 2005 and 2006. Peddars Way Sections: Knettishall Heath to Little Cressingham, Little Cressingham to Castle Acre, Castle Acre to Hunstanton (Holme-Next-The-Sea) and Norfolk Coast Path: Holme to Burnham-Overy-Staithe, Burnham-Overy-Staithe to Blakeney, Blakeney to Cromer.
I treated these as separate trails, but I am listing them both together here as that is how they are described on the National Trails website and they combine to make a reasonable distance.
The walking is of course rather level, which is not a criticism, and actually makes a nice change after the undulations of the Weald and Downs, and the bloody hard work needed to progress the South West Coast Path althogh some of the sand and shingle on the coast is a bit bleedin' previous.
Peddars Way
Knettishall Heath to Little Cressingham
14 Miles
A great walk, but a bitch for transport. I borrowed me mams mota and parked at Little Cressingham, getting a coach into Watton, then a post bus to Thetford, then a cab to Knettishall Heath - what a palaver - if they had just left the railways alone, then life would have been much easier. As expected, a flat but pleasant walk through the Norfolk Countryside. Watton is a pleasant bustling little town, and it was nice to hear the local accents again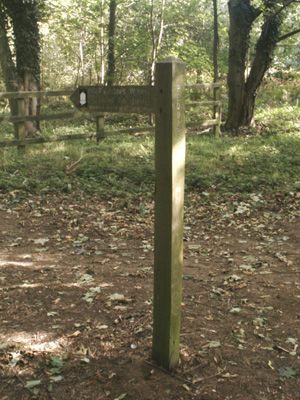 Finger post at Knettishall Heath
Little Cressingham to Castle Acre
Summer 2005 - 11.5 Miles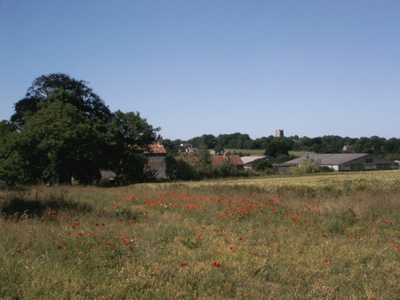 Between Little Cressingham and Castle Acre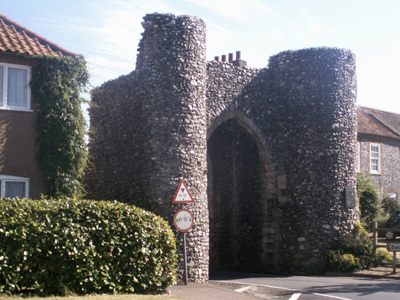 Just arriving into Castle Acre (a scorchio day in mid summer 2005)
Castle Acre to Hunstanton (Holme)
19.5 Miles
Walked into Hunstanton to get bus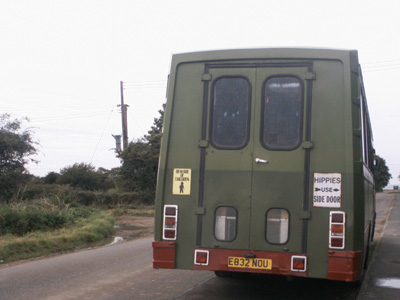 Hippies Only - near Holme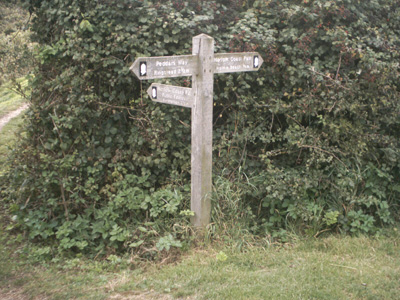 A meeting of the ways - PW and NCP at Holme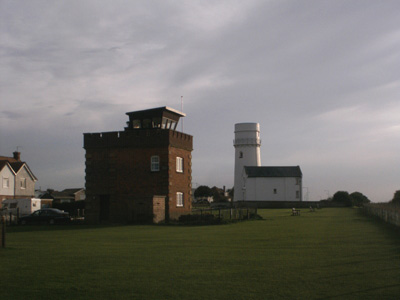 Outskirts of Hunstanton
Norfolk Coast Path
Holme to Burnham Overy Staithe
Saturday 4 March 2006 - 13 Miles
ID04032006#?
Drove to Holme car park. Bus back to near mota. Perishin' Cold, lunch was a hurried affair, there is very little shelter in these parts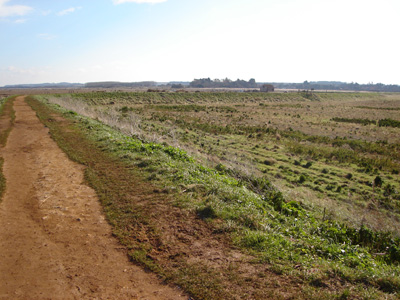 Heading east from Holme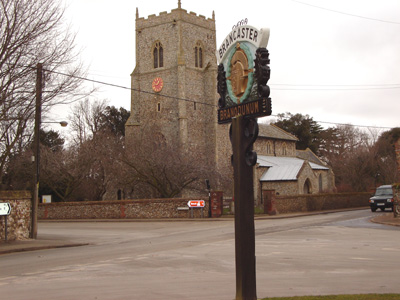 Where am I?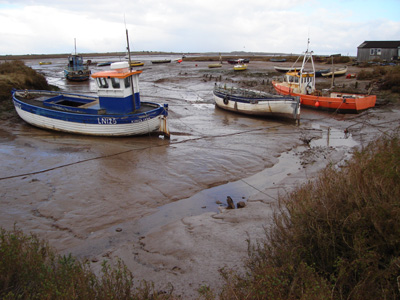 Near Brancaster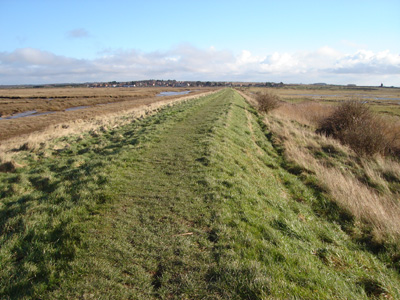 Looking towards Burnham-Overy-Staithe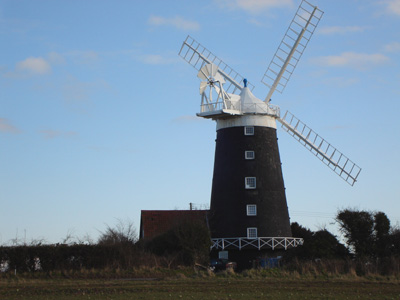 Burnham Windmill
Burnham Overy Staithe to Blakeney
Friday 7 July 2006 - 14 Miles
07072006#?
The last few miles were a bit of a nightmare as I had to do jogging as my OS map and me had a barney about which was the right way and I run up and down like a headless chicken looking for the right path and got all stressed out and me mate was waitin in the motor at Blakeney and I was well overdue and she threw a wobbly and it all went a bit radio rental - so basically this was not my favourite walk.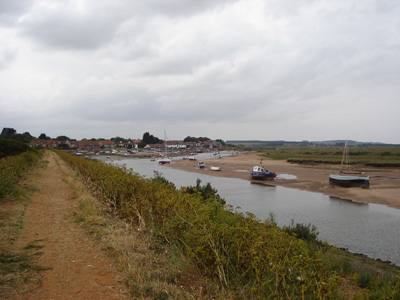 Leaving Burnham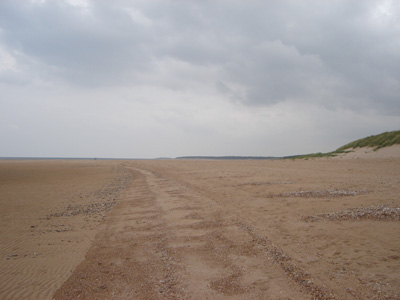 A hard slog on the sog.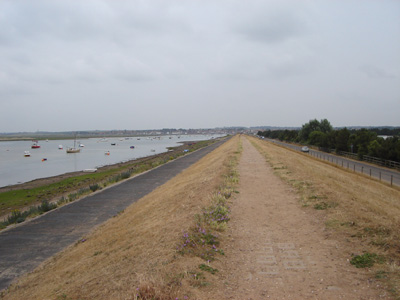 The long walk into Wells-Next-The-Sea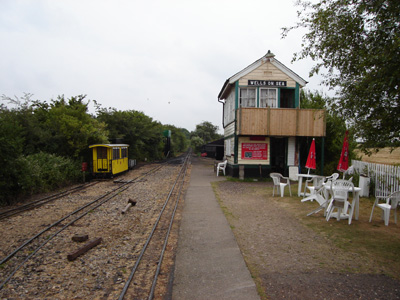 For a breather went on the Wells And Walsingham Light Railway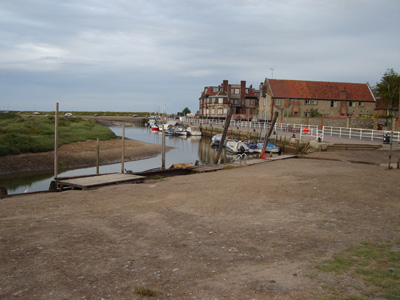 Blakeney - at last - trouble awaits in the car park!
Blakeney to Cromer
Saturday 2 September 2006 - 16 Miles
02092006#?
One and only time I rode my motorcycle to my mums via Gravesend Ferry and rural Essex roads to Trimley. Train to Sheringham, bus to Blakeney, then train back from Cromer to Trimley. Walk dun!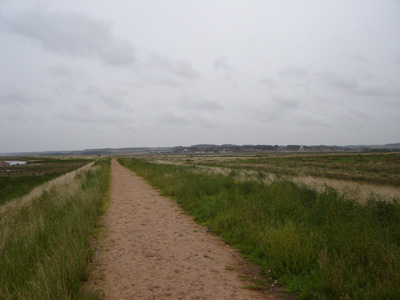 Cley ahead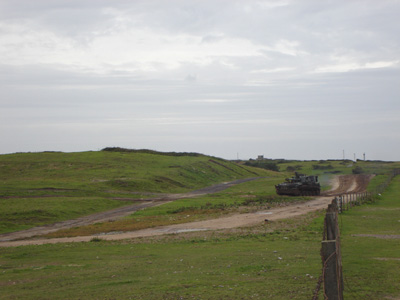 Muckleburgh Tank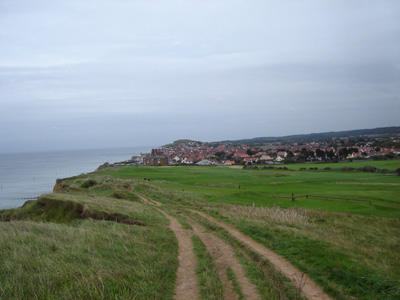 A view over Sheringham
Another trail bites the dust - Cromer Pier.