Elham Valley Way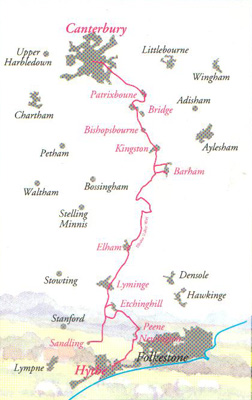 The Elham Valley Way is a long distance footpath from Hythe on the Kent coast to Canterbury. This 22.5 mile route will give you the opportunity of enjoying a valley walk through the Kent Downs as well as striking panoramic views from the chalk hills. The Elham Valley is the setting for the major part of this walk which will take you through some of the most enchanting countryside the garden county has to offer. From the seaside bustle of the south coast to the glories of the gracious city of Canterbury, the Elham Valley Way meanders through ancient woodlands, secret byways and charming, unspoilt villages. Much of the walk runs through the Kent Downs AONB and the Elham Valley is acknowledged to be one of Kent's most precious natural assets. The Elham Valley has thankfully escaped the pressures of modern development and a sense of ordinary village life remains.
From Hythe the route passes through Newington, Peene, Etchinghill, Lyminge, Elham, Barham, Kingston, Bishopsbourne, Bridge, Patrixboune and finishes at Canterbury Cathedral. On it's journey the walk passes through a diverse landscape of downland, woodlands, orchards, parkland and farmland.
Sandling to Canterbury
Saturday 29 April 2006 - 22.5 Miles
I walked from Sandling as I started from the railway station - the problem was that the CTRL seems to have obliterated the old access point so I had to had to find an alternate access round Sandling as the CTRL appeared after the guide was published - but it makes a nice change for a new railway to appear as all you see on most OS maps is 'disused/dismantled railway'. It was a lovely day and it really is a lovely unspoilt and quiet valley (apart from the shuttle terminal and the tourism of Canterbury). Another gem. Some of the route is on the trackbed of the old Elham Valley Railway.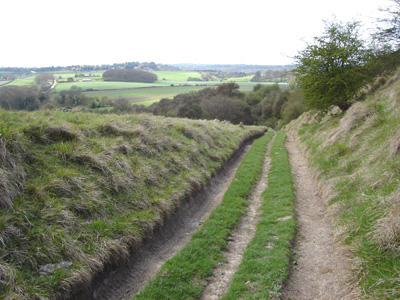 Looking back towards Sandling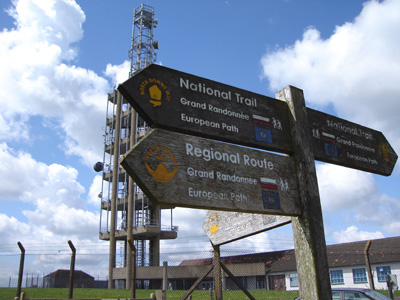 Etchinghill. Quite a junction - the E2 and E9 European routes, The Elham Valley Way, The North Downs Way and The Saxon Shore Way.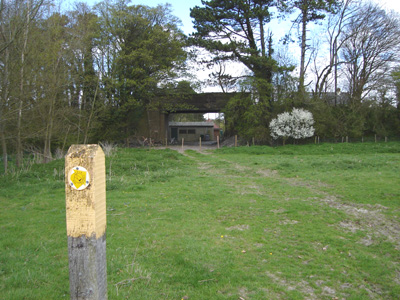 Stonebridge Farm between Nth Lyminge and Elham - old trackbed.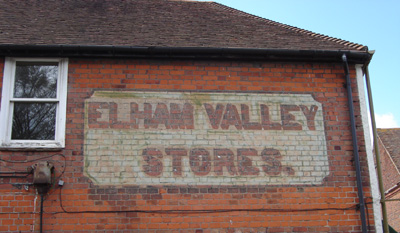 Old store sign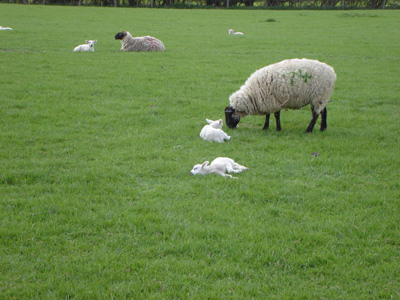 Irresistable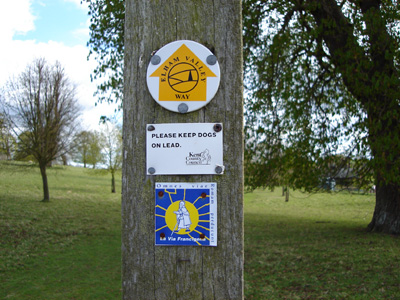 La Via Francigena - apparently a pilgrimage route from Canterbury to Rome. I saw the waymarker and have only just looked it up. More info here
more dead railway shenanigans at Kingston