North Berwick Law
North Berwick Law is a conical hill which rises incongruously from the surrounding landscape (indeed, this is the definition of the Lowland Scots word "law"). It overlooks the East Lothian town of North Berwick and stands at 613 ft (187 m) above sea level. Geologically, the law is a volcanic plug of hard phonolitic trachyte rock of Carboniferous (Dinantian) age. It has survived the scraping glaciers of the ice age. It is a crag and tail with a prominent tail extending eastwards. The summit also bears some ancient ruins. These buildings were once used by lookouts in the Napoleonic Wars. The famous whale's jawbone, pictured below right, collapsed in June 2005 after rotting away, and was removed by helicopter, much to the surprise of North Berwick residents. A jawbone has stood there since 1709, the last one having been there since 1933. On 26 June 2008, a fibreglass replica whale bone, the same size as the one that was removed in 2005, was airlifted into place to give North Berwick Law back its famous landmark. (From Wikipedia Entry)
Saturday 20 August 2011 - 1 Mile
ID20082011#8
A small interlude on the trip back from a couple of days in Northumbria. Only a very modest achievement, but always notable when I do a climb with my Father, who does hills and mountains with relish!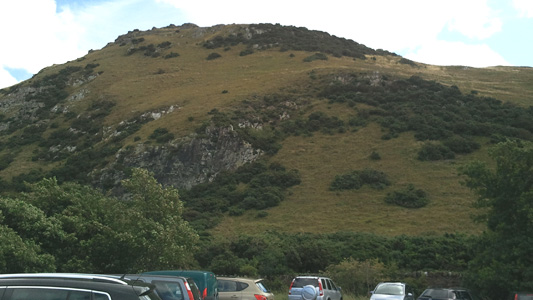 Strangely enough, a view from the Car Park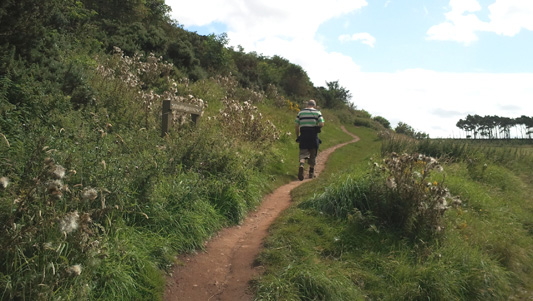 Just starting - this path branches of from the John Muir Way which I have had the pleasure of completing in 2010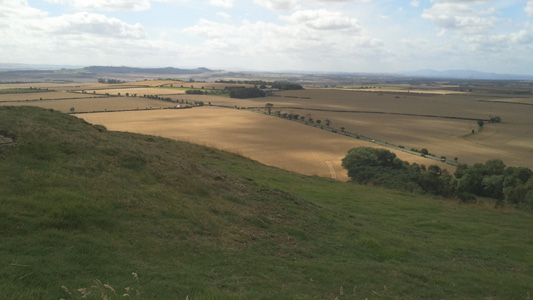 Inland view - half ascent. Looking south towards East Linton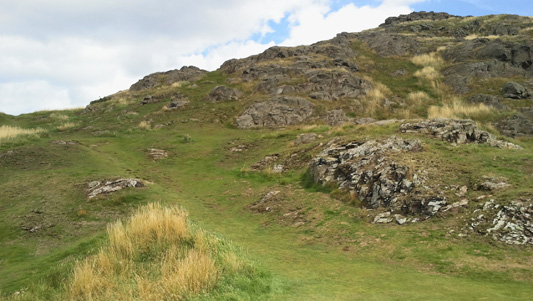 Looking up towards the summit - several 'landings' made the modest climb quite easy
Another breather at top of slope - view west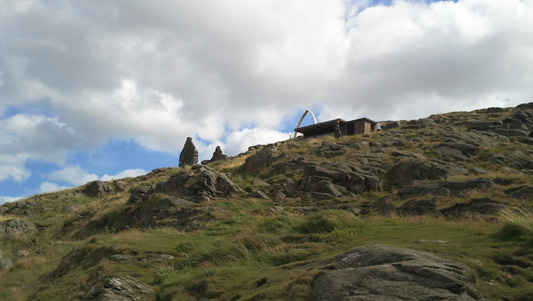 The final 'push' to the summit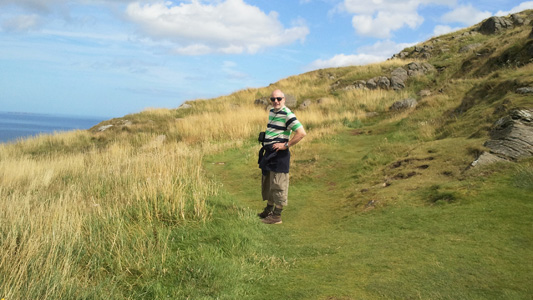 Dad takes a breather - more like waits for me to catch up!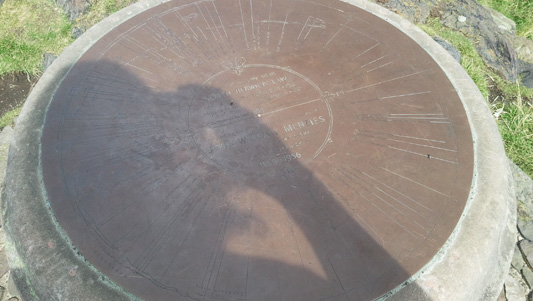 One of them things that gives bearings to landmarks and distances like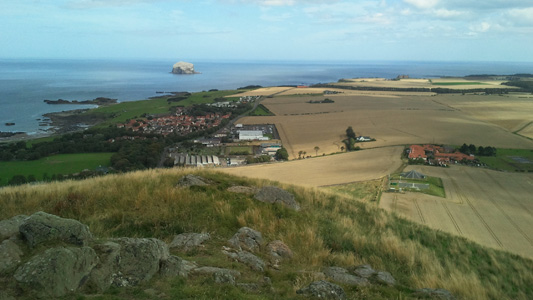 Lunch break with this stunning view over North Berwick and Bass Rock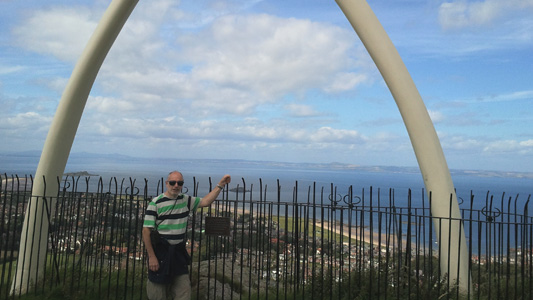 Dad hangs out with plastic whalebone replacement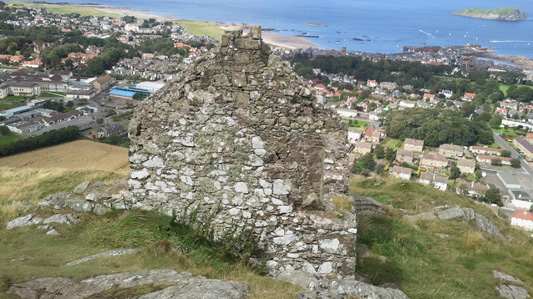 In the dim and distant someone built a wee hoose. Shortly after we just headed back to the car park and had a mooch round North Berwick