This path follows the old Douglas to Peel railway line, traversing the island from east to west, and parallel to the TT course as far as St John's. The trail follows the Steam Railway Line, but does not start or end where it once did. On the Douglas side it starts at Quarter bridge and on the Peel side it ends near the car park of the House of Manannan (partly built out of the old railway station).
Douglas to Peel
Sunday 29 April 2012 - 10 Miles
ID29042012#22
First walk in the Isle Of Man, arrived on Friday Evening from Liverpool on the Catamaran 'Mannanan'. A short walk from our self catering gaff in Douglas brought me to Quarter Bridge and then it was almost impossible to get lost from their all the way to Peel just following the erstwhile railway. The Isle Of Man still has an impressive railway legacy, but the West Coast is almost devoid of any infrastructure now and I can't help thinking that the Peel Line should be resurrected. The trail starts at Quarter Bridge on the outskirts of Douglas and heads Westwards passing by Union Mills, Glen Vine, Crosby, St John's and following near the River Neb into Peel, where you finish up passing the impressive power station of the Manx Electricity Authority and finishing by the House Of Mannanan where the station used to be. It was a mixed day weather wise, initially sunny but cold, but blowing a gale and raining shortly after arriving in Peel, fortunately my friend 'Stain' who was also staying at the Self Catering Apartment was kind enough to pick me up in our car (the catamaran costs a packet) There was a nice little tea hut by Peel Castle and a cup of coffee and a cream scone later I had a quick shuftie round the edge of the castle and then we headed off to see the Calf Of Man.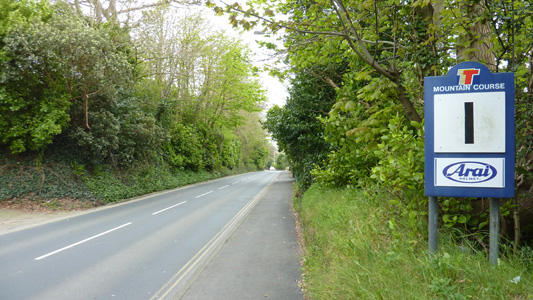 Just before Quarter Bridge on the A5 following part of the TT Circuit, on the route to the walk from our nearby self catering gaff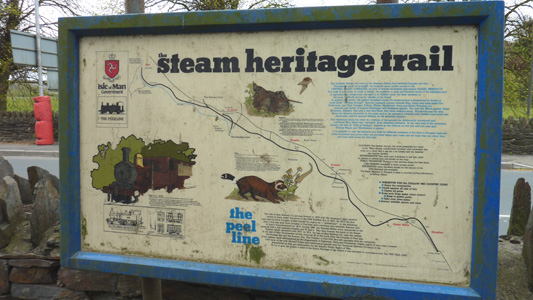 Helpful interpretive sign - needs a bit of a clean though, but I did not witness one single incident of graffiti on the island, so respect is due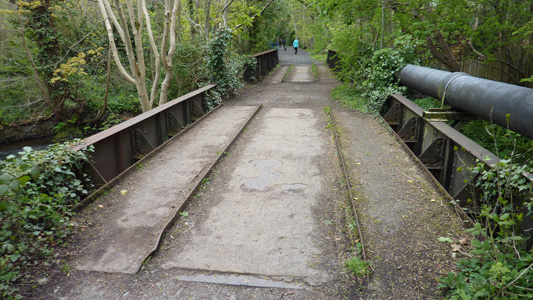 Remains of bridge - but there are very few structures left to indicate that this was ever a railway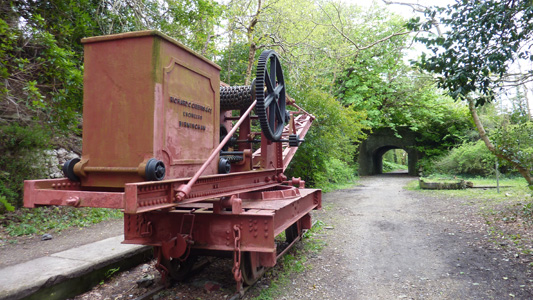 Poor old crane and remains of station at Union Mills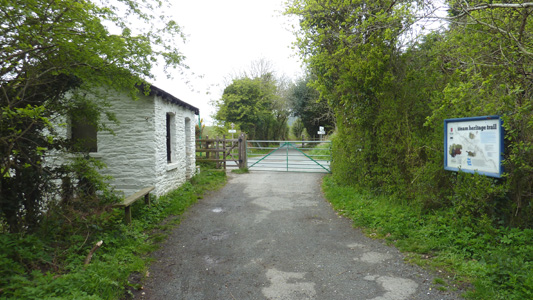 One of the extant crossing huts, near Crosby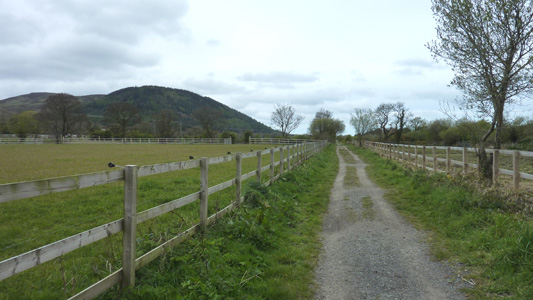 Very pleasant open country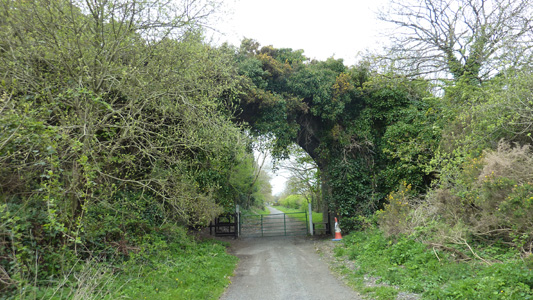 Very overgrown bridge taking the former Foxdale Line over the Douglas - Peel Line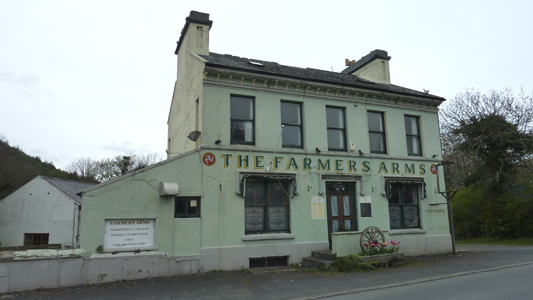 The rather forlorn looking Farmers Arms at St Johns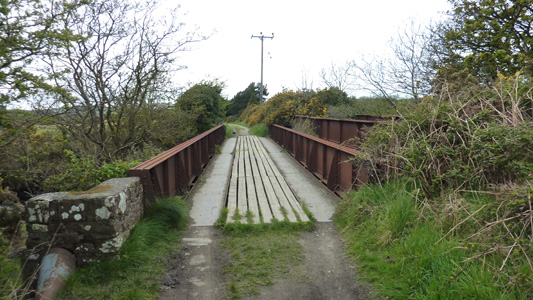 Old rail bridges crossing the River Neb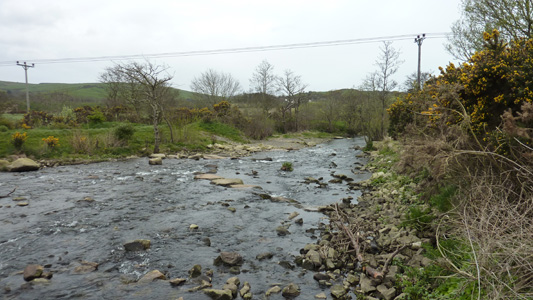 More beautiful open countryside and the river Neb is shadowed to Peel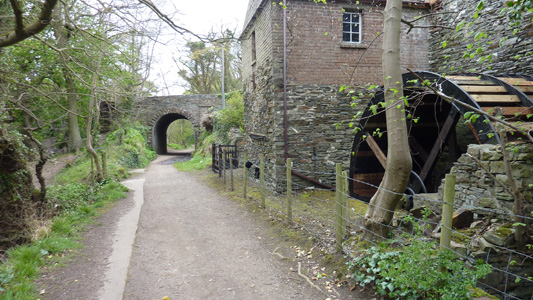 Glenfaba Watermill. The section from here into Peel is shared with the Herring Road (Bayr Ny Skeddan)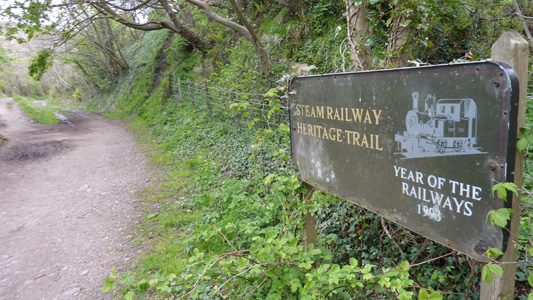 Year of the railways 1993 - wasn't a good year for this one though...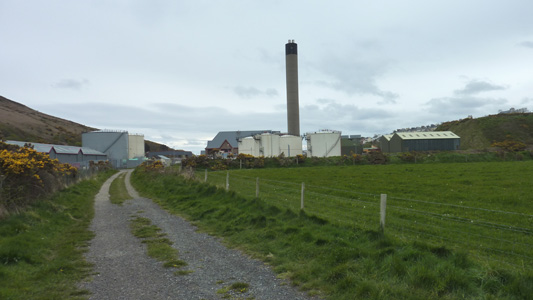 Passing by the imposing Chimney of Peel Power Station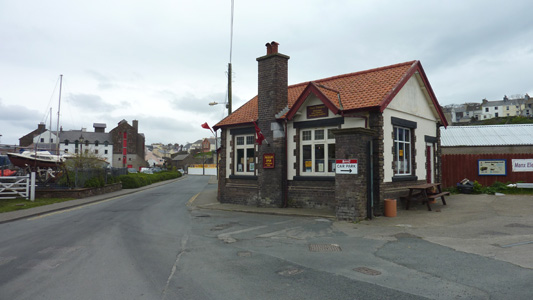 At Peel is the Manx Transport Museum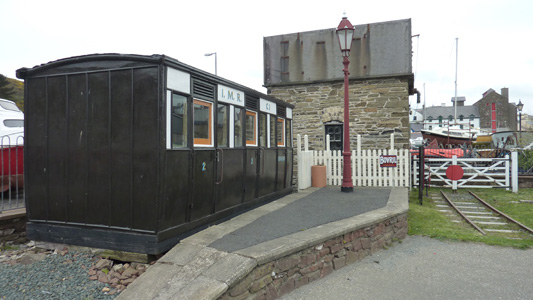 On the other side of the road are some artifacts to do with the erstwhile railway line. The station was in the background, now part of the House Of Mannanan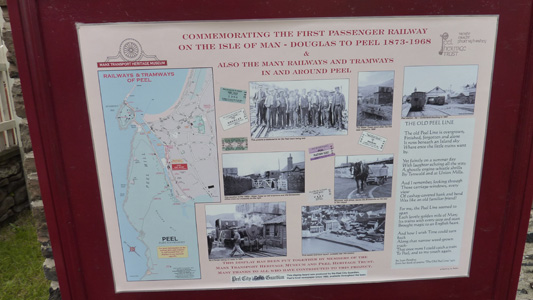 A very informative info board for Peel rail transport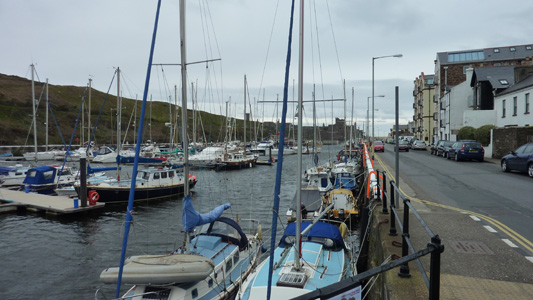 Peel harbour and Peel Castle in distance. By this time it was very windy and unpleasant and the Focus provided a welcome dose of shelter. Job done