The Boudicca Way is a long distance footpath which runs for approximately 36 miles between Diss and Norwich. Running roughly parallel with the old Roman 'Pye' Road, now known as the A140, the route follows public rights of way and quiet country roads, stopping off in picturesque villages such as Shotesham, Saxlingham Nethergate and Pulham Market along the way. Boudicca was Queen of the Iceni tribe in around 60 CE, and liked to piss the Romans off by destroying stuff because they were naughty invaders and this path has some connection as apparently the Iceni tribes once populated this area
Diss to Tasburgh
Wednesday 1 August 2012 - 17.5 Miles
ID01082012#40
Today was supposed to be the finish of the Angles and a dose of the Iceni to finish in Thetford, but my train to Ipswich was horrendously delayed, so the connection went monkey. I quickly regrouped, and took the next 'Intercity' to Diss and did the first half of the Boudiccas Instead. A good walk, but it did drizzle on and off, but not enough to 'dampen' my spirits...anyway, from Diss I walked northwards, passing near Dickleburgh, through Shimpling, crossing the A140 near Tivetshall St Mary, stopping in Pulham Market for a rest and a Lucozade at the Post Office, before heading on to Cole's Common, Big Wood (Woodland Trust) and skirting east of Long Stratton to eventually reach Tasburgh back by the A140. A good 'un with a mix of the usual, lanes, woodland and field paths. Only bummer being the noisy dogs that incessantly barked while I waited for my bus to Norwich Station...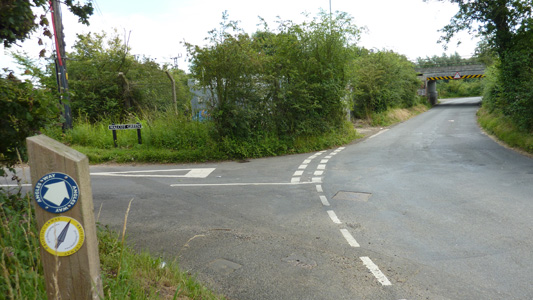 Joining the Boudiccas near Diss Station - this first half mile shared with the Angles Way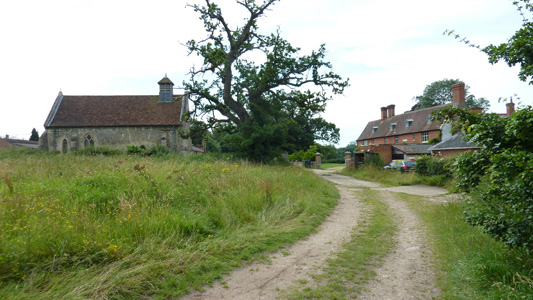 Peel off point from the Angles Way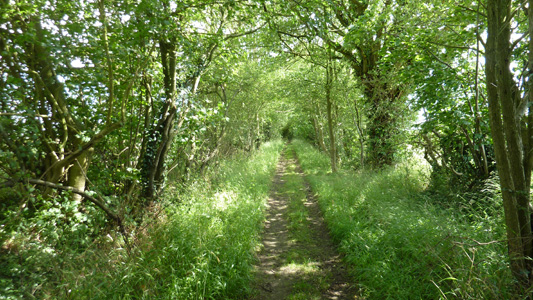 Lovely tree lined path, shade from the sun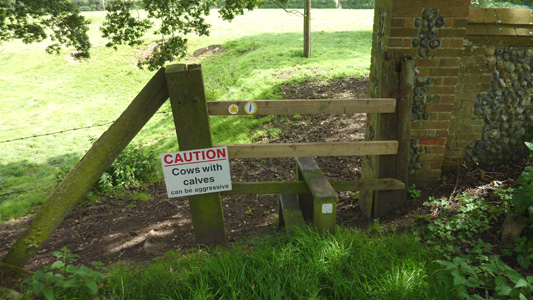 Didn't see any though, just cow pats, near Thelveton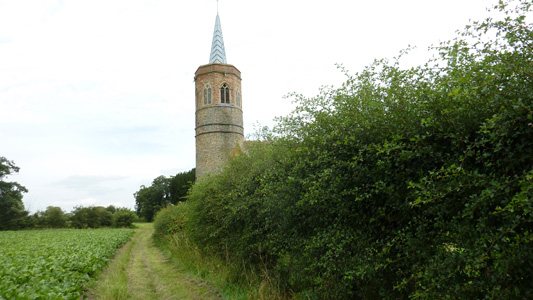 Attractive Church Spire at Shimpling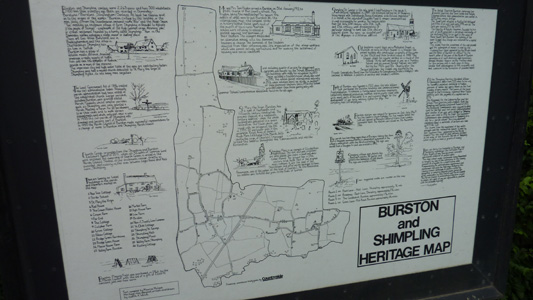 Burston and Shimpling Heritage Map - one of those lovely tiny little villages that just makes that extra effort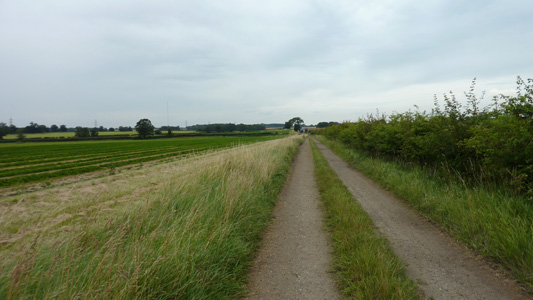 Near the A140 at Primrose Farm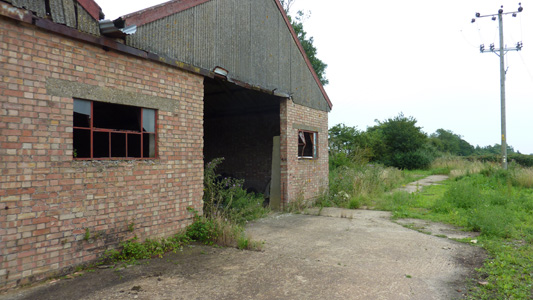 Abandoned Farm just after crossing the A140. The fields were a sod (sic) to cross being very overgrown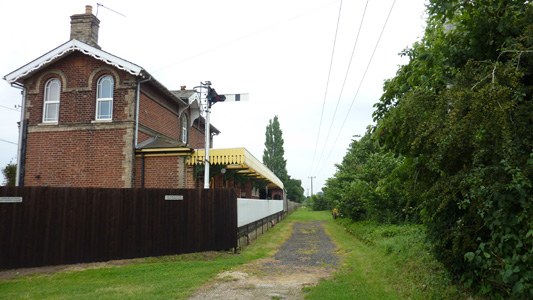 Pulham Market Former Railway Station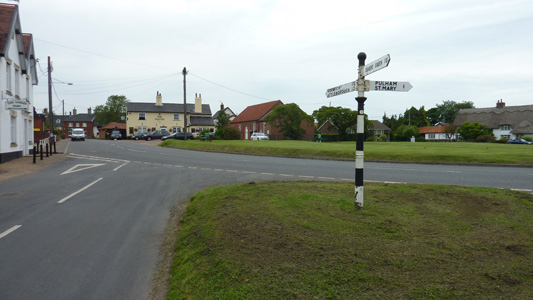 Pulham Market - pleasant enough place - sat on bench outside Post Office Shop and had a little lunch break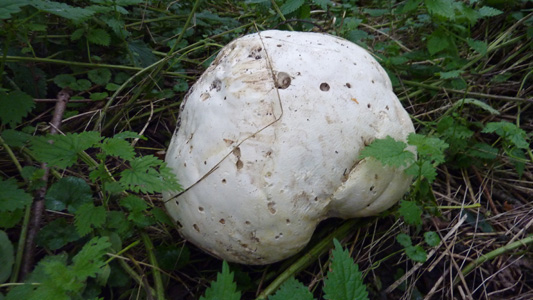 This fungi near Pulham Market was as big as a football!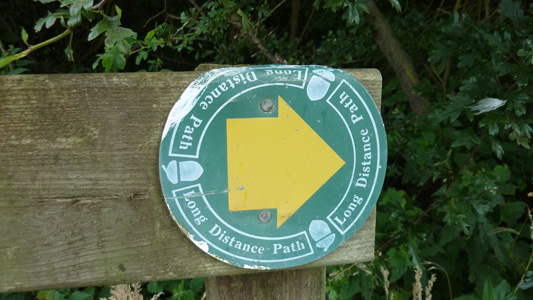 This waymark doesn't seem right - I thought only National Trails used acorn symbols...and I was a long way from the Peddars or Norfolk Coast Path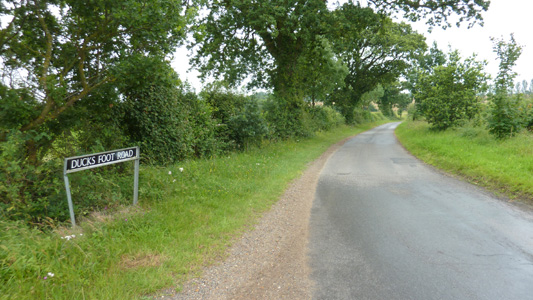 Ducks Foot Road, Cole's Common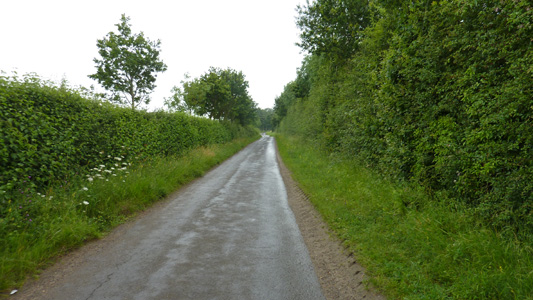 Lane walking near Big Wood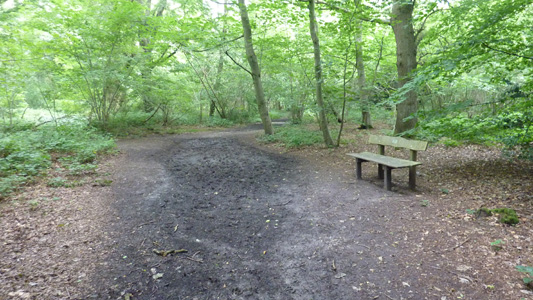 Big Wood, not very big but pleasant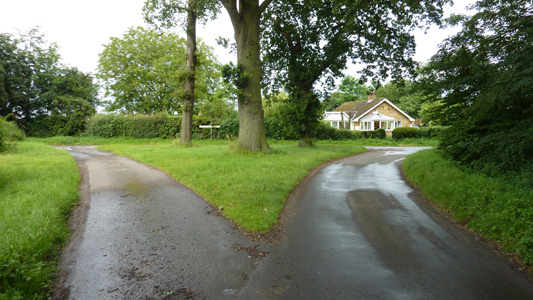 Morningthorpe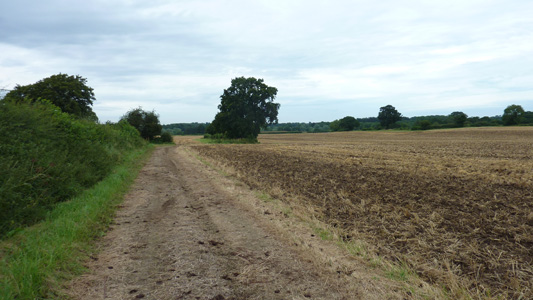 Stratton St Michael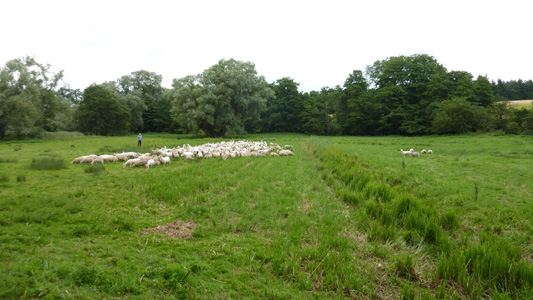 Sheep Shenanigans at Mill Farm just over the B1527. Poor old farmer was having a right old time trying to get them moved into the field - 'Shep' was doing his best bit it seemed to be going a bit monkey so I stayed out the way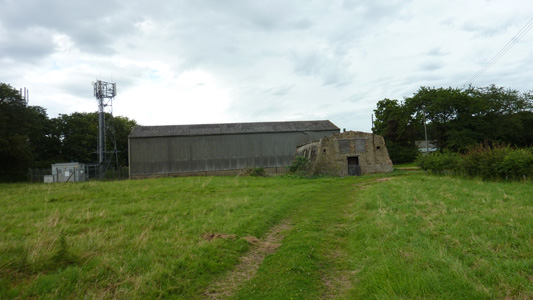 Nearly at Tasburgh, approaching the road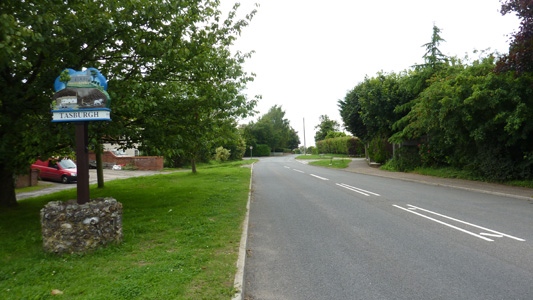 Tasburgh ahoy, although this is where I peel off for the bus at the A140