Brent Knoll is a 137 metres (449 ft) high hill on the Somerset Levels, in Somerset, England. It is located roughly half way between Weston-super-Mare and Bridgwater, 2.5 miles (4.0 km) from the Bristol Channel coast at Burnham-on-Sea. At the foot of the hill are two villages East Brent and Brent Knoll, which takes its name from the hill but was previously called South Brent. The hill's size and isolated position on the levels mean that it dominates the landscape and can be seen for many miles, and its prominence is emphasised to travellers because the Bristol to Taunton railway line, M5 motorway, A370 and A38 roads all pass within a mile or less from its base (source wikipedia)
Burnham-On-Sea Circular via Brent Knoll
Wednesday 15 August 2012 - 8.5 Miles
ID15082012#45
I had high hopes for this trip out west, but in the several days I was based at me mates down Burnham way, in contrast to the great weather in the south east, it was shite every day, so instead of Offas Dyke and Grand Western Canal, I had to settle for doing this modest circular when I finally got a few hours of quite pleasant weather, but it was a great walk and I had wanted to visit the Knoll but didn't get round to it in the last couple of years so still an achievement. From Sea View Road I joined the B3140 to leave Burnham, bearing off slightly north of the road just past Tesco's, and soon crossing the railway line and passing through Home Farm Holiday Park - just one of many such places in such a touristy area (with Weston Super Mare just up the road). Anyhow, then heading North East with the already prominent Knoll becoming more so, although the fields were difficult to cross with the crops coming towards Harvest and I had to hunt for a river bridge to bring me into Brent Knoll. From this quiet picturesque village I started the modest climb up passing the church and following a dog walker along good tracks, before he buggered off on another path, and I followed the very obvious path onwards. Near the final climb you pass into the National Trust area, and a tiring climb up steps brought me to the top, where it was rather windswept, with no trig point, but a couple of stones marking several royal jubilee bonfires. I walked the raised edge of the Knoll, taking in the stunning views over Bridgewater Bay, and inland towards the Mendips and over the M5 (don't laugh!)
Anyway I then descended by the presumabed flagpole on the North side to reach the church at East Brent, then took some rather overgrown and difficult paths now heading west, initially uphill and then after a steep drop reaching the B3140 junction near Brent Knoll village, then walking down to the pub and then bearing across fields to soon pass over the railway and after some time to eventually reach the road between Berrow and Burnham near the lighthouse, walking south to head back to me mates gaff - job done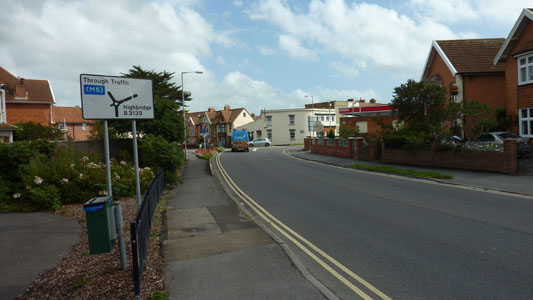 The delights of Burnham-on-Sea Esso Garage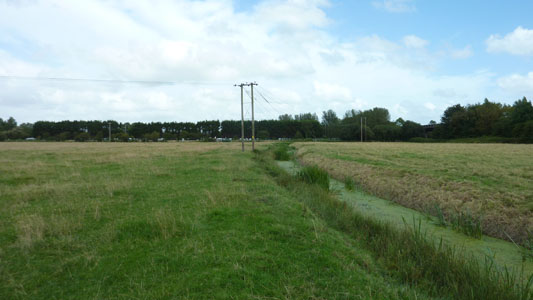 Approaching the railway Crossing - Gotta be careful coz them Intercity Buggers don't take prisoners!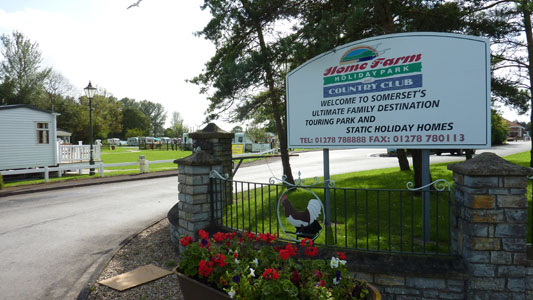 Home Farm Holiday Park (and Country Club)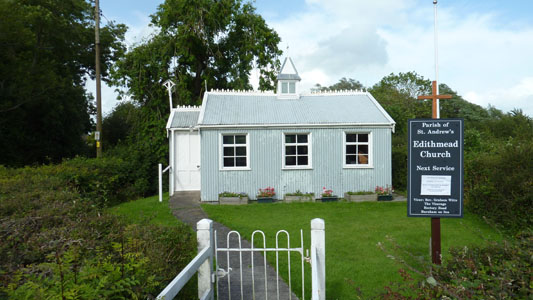 Sweet Prefab Edithmead Church - opposite Home Farm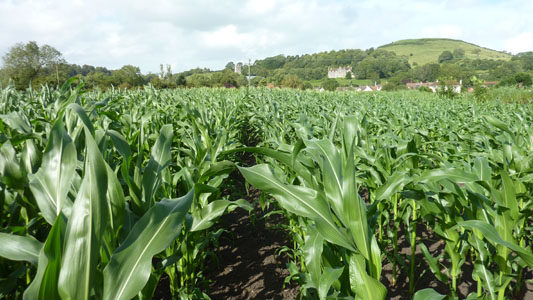 Approaching the Knoll - through pesky fields (corn?)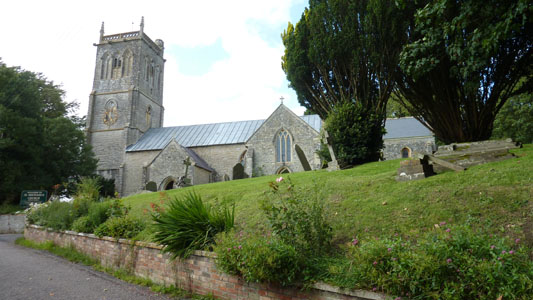 Brnet Knoll Church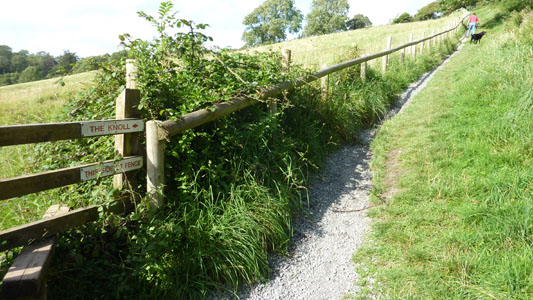 Right it is then, follow the geezer with the doggie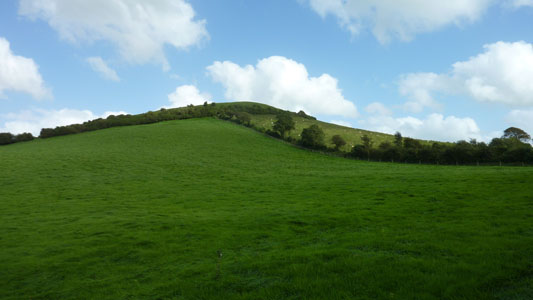 Not a big challenge, more a pleasant little climb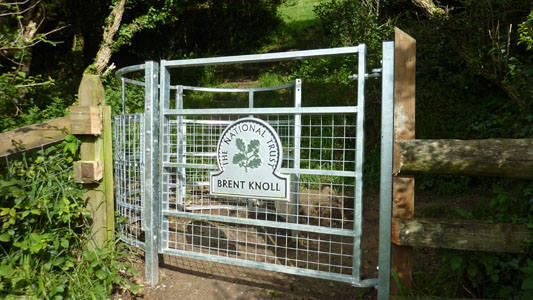 Good job I'm a member then...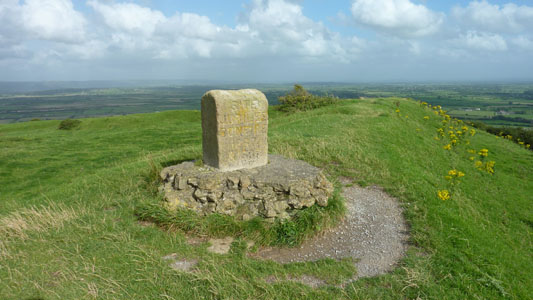 Memorial stone for Queen Vic's 50th Jubbly in 1887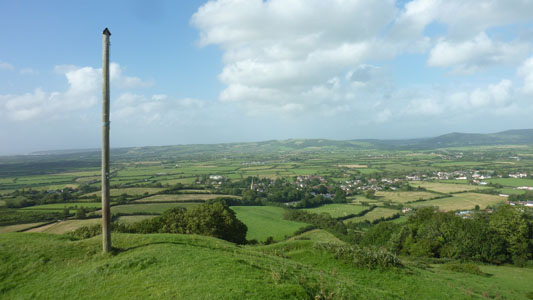 Flagpole overlooking East Brent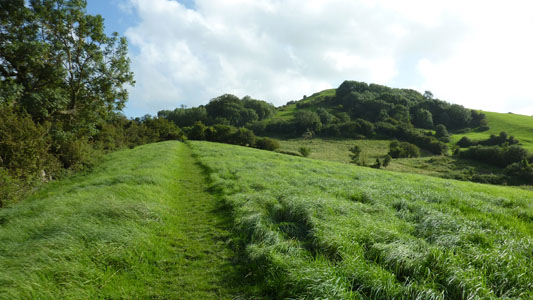 Blimey - bit steep looking back near East Brent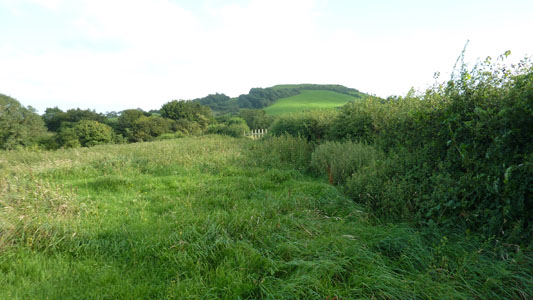 After looping through East Brent and now looking across to the Knoll as I head East, some of the muddy bits being rather treacherous after so much rain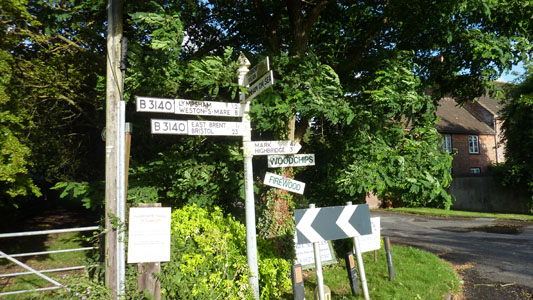 Station Road on the B3140 near Brent Knoll Village. Looks like there are villages called 'woodchips' and 'firewood'!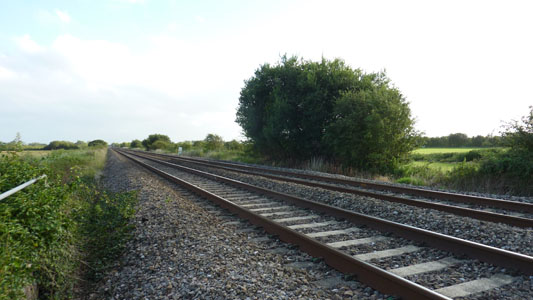 Another crossing of the railway and a second chance to get totalled by a HST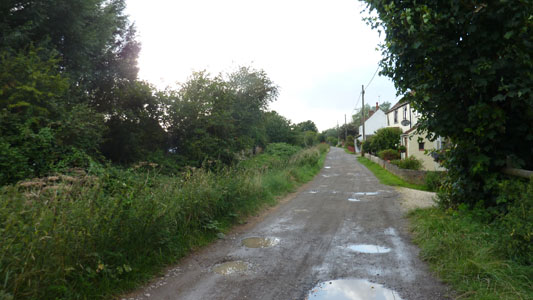 Approaching the B3140 yet again, as it does a circuit round these parts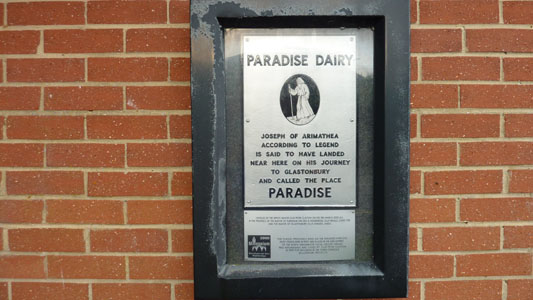 Just after joining the B3140 near the 'High Lighthouse' I came across this plaque - I think Paradise is stronging it a bit, but I do have and affection for Burnham and I find it frightfully more agreeable than that rather tawdry creation of Weston-Super-Mare...innit