High Beech to Westfield and Return
Monday 4 June 2012 - 9 Miles
ID04062012#31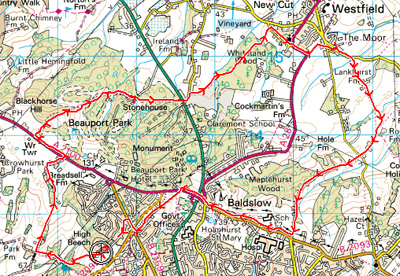 Ok, a bit of a homebrew for a change. The Paths to Prosperity series of walks kicks ass, but for me a glaring omission was a Westfield Circular.
I devised a route from my Gaff to Westfield and back, passing by Marline Gill, up to Park Farm, turing right along Breadsell Lane to reach Battle Road (A2100), then turning left for a few hundred metres, turning right to pass through the Golf Course of Beauport Park heading downhill and gradually to the right (got a bit lost), passing by Stonehouse to eventually end up at the A21 near Claremont School. Crossing into Moat Lane, before soon peeling off on a footpath taking me by the CLaremont School Playing Fields. Then through Whiteland Wood, and arriving on the edge of Westfield from the southwest, a totally new view for me on a place I have driven through a stultifying amount of times.
Following the road briefly, then field paths to rejoin the road at the Moor, then footpaths gradually leading uphill with more farms and stuff, to soon follow Beaney's Lane along the edge of Maplehurst Wood, gradually climbing to reach the Ridge just east of Hastings Conquest Hospital (living here everything is 1066 and all that!)
A walk along the ridge and then another new footpath to me shadowing Queensway brought me back home and the warm glow of a well executed homebrew and a nice walk. It is about time I fully explored the paths around where I live, as much as gallavanting round the country - but it is all good...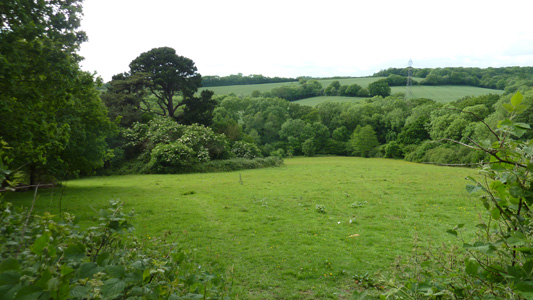 Right on me doorstep -access to the Great British Countryside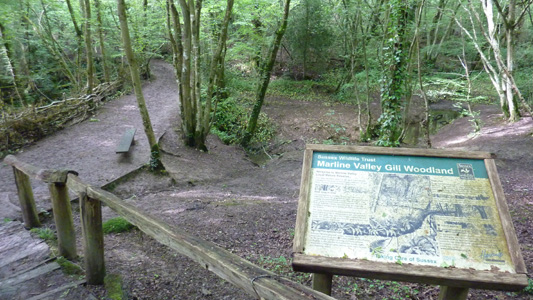 A lorra memories passing through here...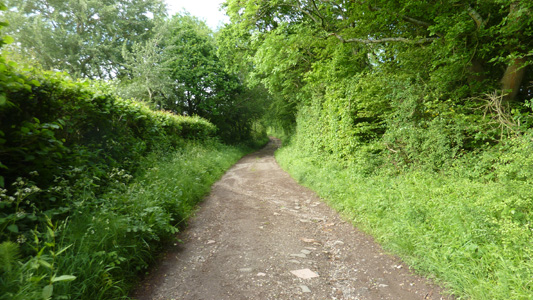 Breadsell Lane. I normally walk through the farm and onto Crowhurst for the station, but today I hung a right...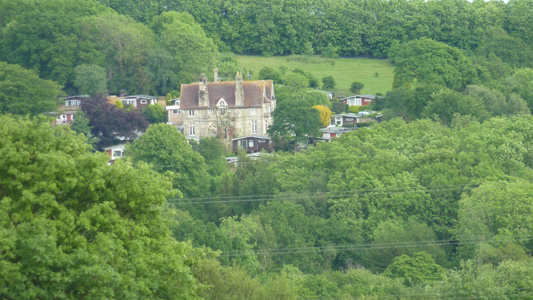 A new view towards my Gaff - zoomed in like
Southview - the brooding outline of Beachy Head on the right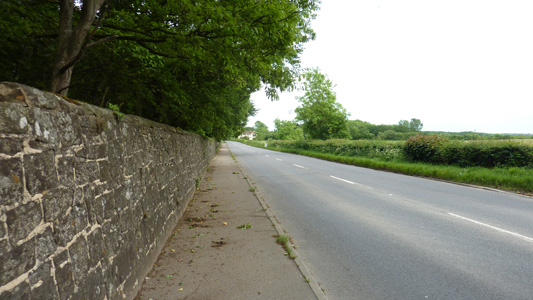 Hastings Road, looking towards...Hastings (This then becomes Battle Road)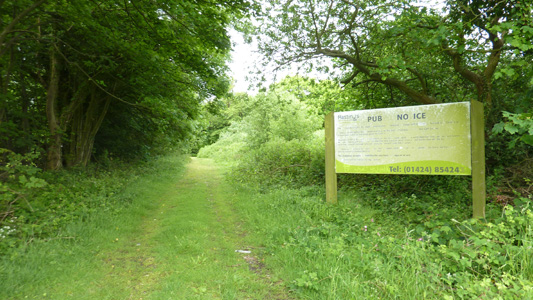 Pub...No...Ice - After I recovered from the Hilarity of the Vandalised sign (1 nanosecond) I carried on to pass across the Beauport Golf Course
Beauport Golf Course, lovely view Eastwards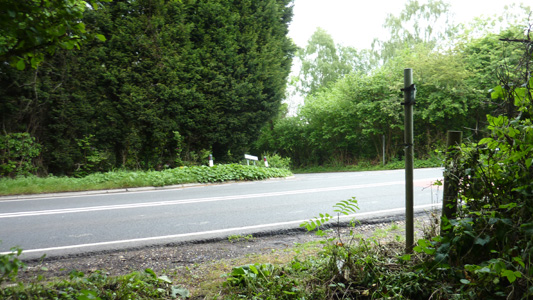 Crossing the A21 (with a lot of care cos the peeps will just run you down)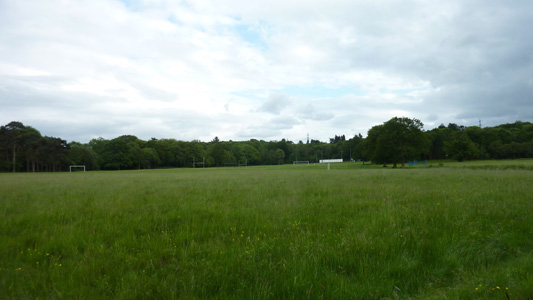 Claremont School playing fields. One of the many prestigious pricate schools in this area. I was state educated and look at me now!!!
Whiteland Wood, Westfield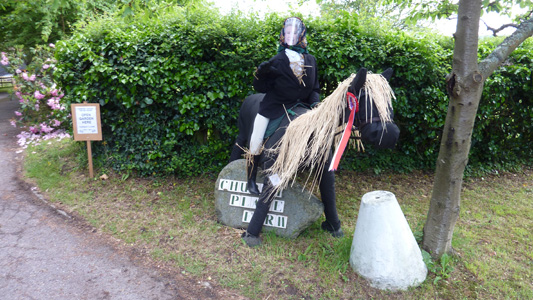 They do this kind of stuff out here...some competition featuring lots of homemade figures, also seen in Broad Oak, Brede, Battle etc. This is of QE2, and she is celebrating her Diamond Jubley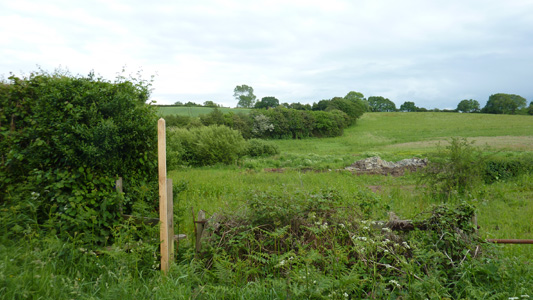 Leaving Westfield for more cross country shenanigans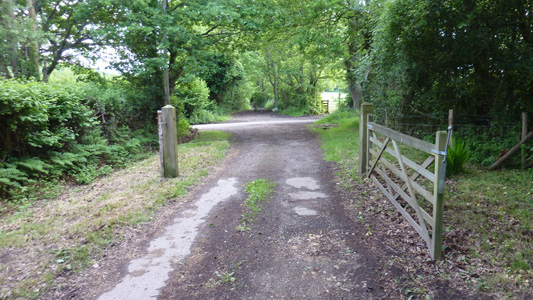 Keep on truckin on Beaneys Lane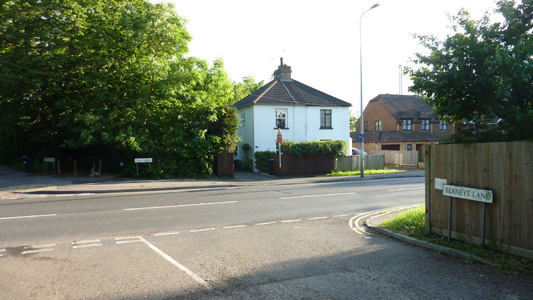 Joining the ridge by the Hospital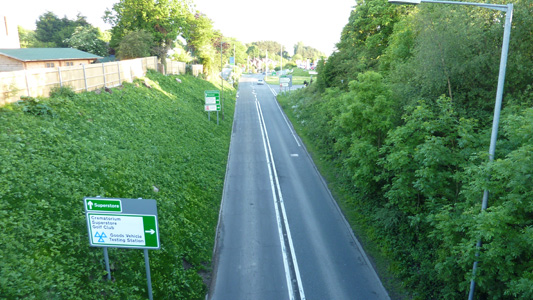 Looking down on the A21 from the Ridge, southbound, a really shit junction, designed by cretins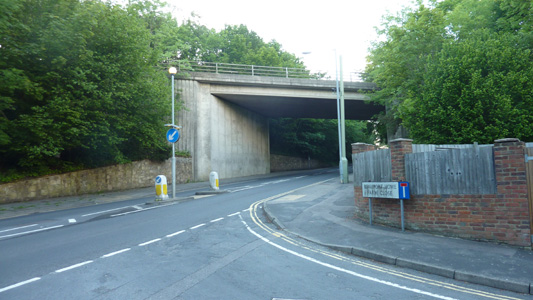 After walking a path round the corner from my gaff for the first time, almost home, with one more exciting concrete bridge (Queensway) to walk beneath. Job dun